Article
Fit for Fun
The world has not had the best of times lately. With many of us cooped up indoors due to the pandemic, we may have struggled to maintain the motivation for online workouts, because let's be honest… the real thing is far more fun!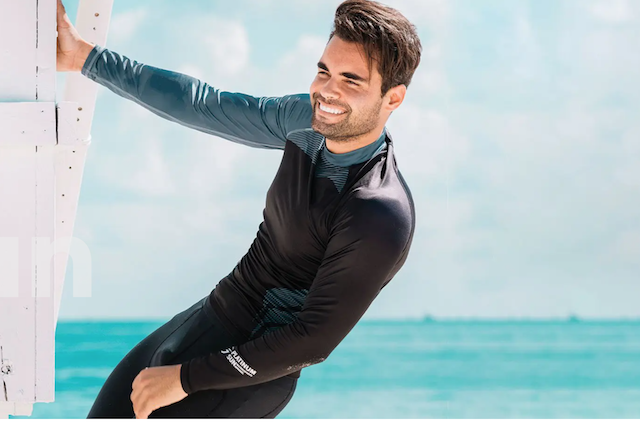 Getting out and about in different environments for your leisure activities helps to focus your mindset, engage more in what you are doing, and of course, meet other like-minded people. Leisure activities are intrinsically social as well as physical, and throughout this pandemic, the social side is something many of us would have sorely missed. 
However, there is some light ahead as things steadily improve and restrictions placed on us are gently eased off in time. Great news for all of those that are seeking to engage in leisure activity once more- offline! 
The bonus is that we are working our way into Spring and Summer, this opens up the opportunity for types of sports and activities that are especially primed for these seasons! Think… swimming, surfing, and all the primarily fun leisure activities, and secondarily, great for your health and wellbeing. It is time to get fit for fun! 
Different workouts and activities
Of course, there is another advantage to types of leisure and fitness that are quintessentially fun…whilst you are enjoying what you are doing, you are more likely to stay motivated and potentially hit your health and fitness goals. Never underestimate the power of doing something you love! 
Here are a few tips to get yourself prepared for outdoor or indoor leisure activities once more! 
If you're keen to get out a bit more for your leisure and fitness, do some research to find groups and activities in and around your area. You may stumble across something new to try, and after so much time spent in lockdown, it is now time to explore a little! 

Different disciplines work your body in various ways so try to switch up your leisure activity for added health benefits! You may love to swim, and swimming is an ideal total body and yet low impact exercise, however, you can switch it up through different swim strokes for instance. 

Get your friends involved. The time is coming for more fun and freedom, slowly but surely, life will return to the "normal" we once knew pre-covid-19! Check-in with your friends and acquaintances to see what they are up to and if they want to join you in a fresh and revitalizing fitness or leisure activity! 
Many leisure activities and groups should have options for beginners to join or startup, so don't let the fact that you are new to something put you off! Every professional was once a beginner. Another great tip is to make sure that you have the correct apparel for the type of activity you are doing… this is where Platinum Sun can help you get fit for fun!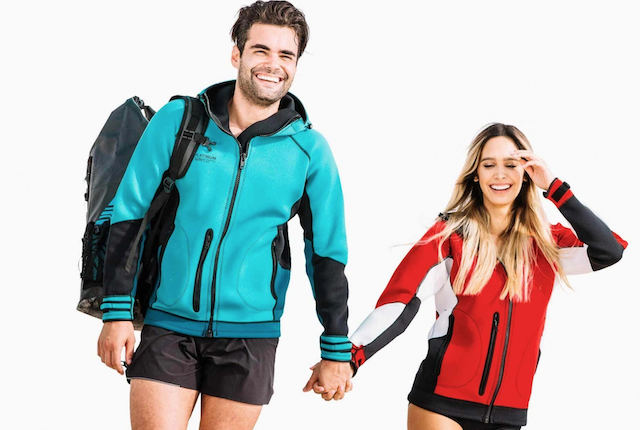 Platinum Sun offers comfortable, athletic, and fashionable swimwear for women and men. Their rash-guards and sports apparel consist of superb quality fabric to ensure their functionality and coziness when worn for outdoor activities. 
Platinum Sun, Inc
 was established in February 2014 in Miami Beach, Florida by sisters Marina Talamini and Elena Pavlovska; both were born in Ukraine and grew up in Germany and Italy. They started Platinum Sun with only $700 and today they are one of the world's fastest-growing water apparel companies. 
Who would believe that an accountant and an architect could start a brand so revolutionary and purposeful!? Bear in mind that one of these duos is a passionate kitesurfer and instructor with over 8 years of experience! 
"People often wonder how we created a brand so unique, brilliant yet affordable, it's basically because we are passionate about what we do, we are not all about gains or profit, we want to provide value to every water person out there, and truthfully, we are also doing this for us, we love to see that we play a major role in creating the perfect watersports experience. Embracing technology, innovations and pioneering new ideas is our motto!"- Platinum Sun
Platinum Sun, Inc. strives to expand and develop more products that cater to the needs of their current and potential market. The company is always driven and passionate to keep its track towards success! 
Here are two products from the Platinum Sun range! 
The Platinum Sun Neoprene Jacket (Unisex) is great for watersports like kiteboarding, windsurfing, sailing, or just being outside in wet and windy conditions.  
This will keep you warm between your water sports sessions when you're dripping wet or put it on over your suit when you don't want to get out of your wetsuit. Made with top-quality neoprene, it is 100% windproof and works like a wetsuit - except it's a jacket!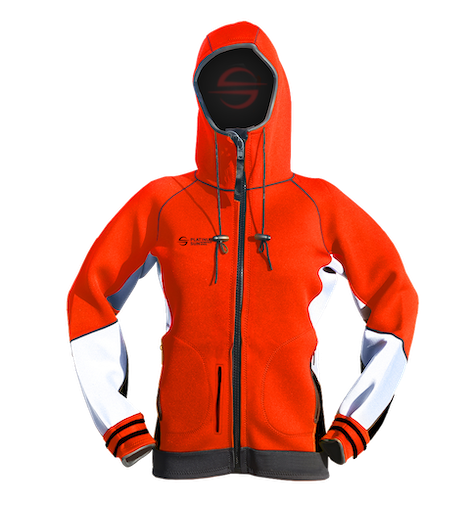 Check out these amazing features:
Drainage holes in the neoprene hood: the hoodie wetsuit top is designed to keep water out.

Windproof and thermo: best waterproof hoodies for surfers, divers, kiteboarders, kayakers, wakeboarders, and skiers before, during, and after sessions.

Unisex: hoodie style neoprene jacket zip wetsuit colors fits well both men and women

Premium quality & comfort: drainage on hood and wrist, hook-and-loop fastener wrist and expander strap, 2.5 mm dura-flex neoprene, flatlock stitches
The Platinum Sun Men's Cobalt Rash-guard is perfect for any watersports, workout, or even mixed martial arts like Brazilian Jiu-Jitsu. 
This will keep your skin protected from any elements, skin abrasions, and harmful UV rays from the sun. Made with top-quality materials, this rash-guard is your way to a worry-free and comfortable active lifestyle.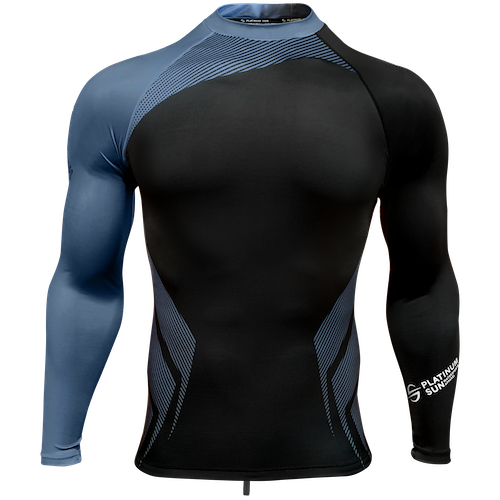 Check out these amazing features:
Sun-proof: will keep your skin protected from the sun with 50+ SPF/UPF UV protection factor.

Ergonomic fit: Flat seams prevent skin irritation and "rashing". The 4-way stretch fabric gives a good fit to almost any body type and still provides a full range of motion.

Sublimated printing: extraordinarily brilliant colors will stay bright and withstand abuse from saltwater and chlorinated pools.

Rash protection and quick dry: the fabric is great for use in the pool, beach on a boat, for exercising, swimming, snorkeling, and surfing. It can be used as an undergarment with your wetsuit.

"Our innovative approach to creating our water sports apparel and gear directs our enthusiasm to always improve on all our processes and upgrade all our materials. Our products are deliberately designed to fit the desire and expectations of amateur and pro-level sportsmen and women, water sports enthusiasts such as Surfers, Kite-surfers, Stand Up Paddle-boarders, and beachgoers who like to be protected from the sun while enjoying the comfort and uniqueness of our products seeing the greatness in our products"- Platinum Sun
Most modern apparel sports brands constantly ignore the complaints of their customers because of an unnecessary rigidity in their production processes, but PLATINUM SUN believes that constantly upgrading their textiles, designs, and colors to suit their customer demand is a very rational way to improve the brand! 
Platinum Sun is a people-centered and customer-focused brand, and they intend to always keep it that way!
* In partnership with our friends at Platinum Sun * Photos courtesy of Platinum Sun 
* The information available on ewellnessmag.com, including text, graphics, and other materials are for informational purposes only. Reliance on any information in ewellnessmag.com is at the user's own risk. Sponsored product placement may appear in the article. The visitor of this website acknowledges that the information available on or through ewellnessmag.com is not and is not intended to be a substitute for professional medical advice. Copyright © 2021 Brawo Press, Inc. All rights reserved.
---