Article
Feminine Health and Hygiene
Women's health and wellness is a massive market. As the need for more feminine hygiene and personal care continues to grow, so does the confusion as to what is best to use for women.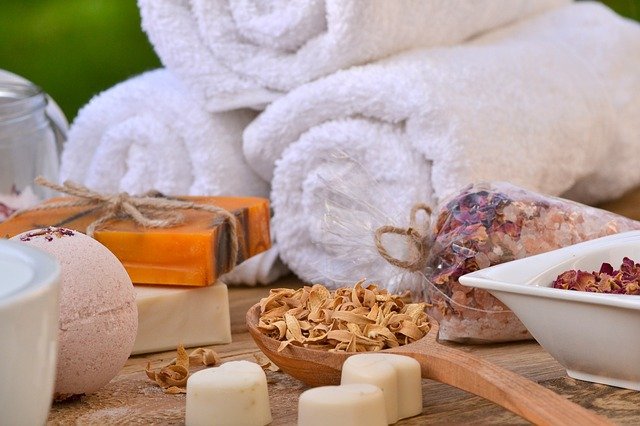 Women have an immense amount to contend with, be it menstruation, birth control, pregnancy, pre-menopause, menopause, and the vast array of conditions that may affect the feminine area. All of these (and more besides) can impact the female area leaving it more prone to sensitivity. 
Many feminine hygiene products on the market offer chemical-based solutions. However, a one-size-fits-all approach to feminine care does little to resolve individual issues or streamline feminine needs. 
A Natural Approach 
Choosing a natural approach to feminine care allows women to match the product to the actual need. Natural herbs and plant-based remedies date back to ancient times and so they can offer new ways of doing things based on the knowledge and concepts of many women from times gone by. 
Many chemical-based products may offer quick, short-term solutions but fall short when it comes to longer-term feminine rituals and regimens around personal care. 
As the modern world expands and grows, we are more susceptible to fluctuations and changes in the feminine area that may be exacerbated by stress and lack of self –care. 
So, that being said; now is as good a time as any to think about changes that can be made to your feminine personal care and hygiene that empowers you! 
Female Rituals
Female Rituals take feminine hygiene very seriously. In a world where feminine health is sadly brushed aside and stereotyped, they aim to bring clarity with all-natural solutions for all of your female hygiene needs. 
They've taken the ancient art of Yoni Steaming and perfected it for the modern woman. You wouldn't trust just any products for your feminine health, which is why they only offer the highest-quality at Female Rituals. 
 "At Female Rituals, our mission is to empower women with the best products their money can buy. The art of Yoni Steaming hasn't seen much use in modern spaces, and we aim to change that and the stereotypes surrounding women's health and yoni health. Female Rituals was founded by like-minded women just like you that didn't have access to the products they wanted"- Female Rituals
Female Rituals' concern for feminine hygiene is born out of their own experiences with faulty products, false promises, and the "just take a pill" attitude of the modern healthcare system.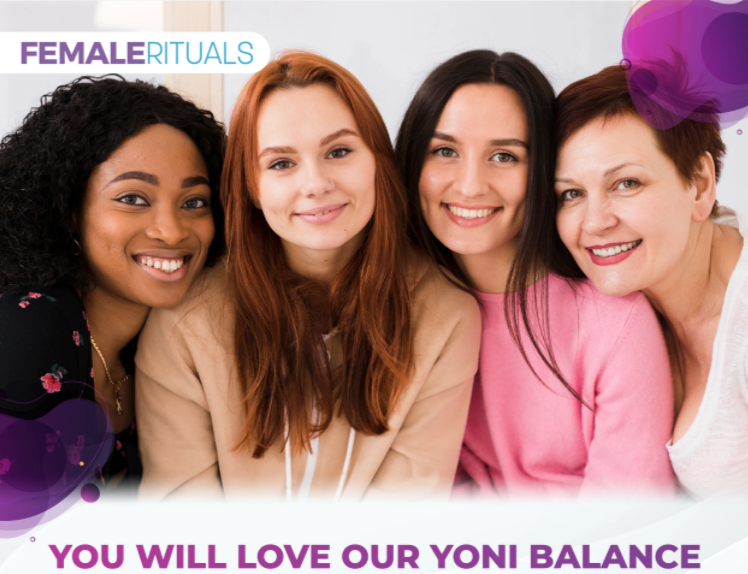 So what is Yoni Hygiene and why is it important to women? 
Yoni is an ancient Sanskrit word that relates to the womb and the feminine organs and area. 
The ancient peoples of the world were practicing Yoni treatments for centuries before Female Rituals came along. You can find Yoni treatments across all corners of the globe, from Asia to Europe to Central America and beyond. 
Yoni hygiene is a key component of overall health. Improper hygiene, sexual intercourse, and other factors can disrupt your pH level. This can lead to infection and discomfort in the form of itching, burning, and pain or irritation. 
Rather than waste your money on drugstore counterparts to deal with feminine issues that are mass-produced (and lack special care and attention), it is worth looking into what Female Rituals can offer! Many of us simply don't want to take medications or deal with sticky creams or gels. Female Rituals has a range of products that are specifically designed to help you. 
 "It's time for a more natural approach to vaginal health. We're here to help. At Female Rituals, we're all about giving women the freedom to choose what health products they want for vaginal health and overall wellness. Why settle for drugstore-quality products or healthcare solutions that fall outside the realm of your comfort zone?"- Female Rituals 
Whether you've tried holistic products or this is your first time venturing into a more natural approach to your feminine hygiene, Female Rituals' high-quality products are ones that you can trust and learn to love. Their prices are perfect for any budget, their quality is guaranteed, and they're committed to serving you well! 
Here's a look at two of Female Rituals Products, Boric Acid and Yoni Steam Cleaning 
BORIC ACID: Pharmaceutical-Grade Solutions To pH Imbalance
Female Rituals USP pharmaceutical-grade Boric Acid is specifically designed to help restore and maintain proper yoni pH balance for maximum health. Female Rituals use only the highest-quality ingredients with female health and wellness in mind.

​



Say Goodbye To Odors And Discharge: Often, a pH imbalance is the cause of yoni odor, discharge, and discomfort. These 600mg suppositories are easy to use and work all day long for a fresh, clean feeling you can depend on throughout your day.

Help Support Your Own Yoni Health! Yoni health is something that should be taken very seriously, and at Female Rituals, it's their number one concern. Only you can truly take care of your Yoni with daily care from female rituals. 
STEAM THERAPY: Yoni Steam Therapy Will Change Your Morning Rituals
You can add yoni steaming to your morning routine for increased energy, positive mood, and a healthy, well-balanced Yoni. Ph. levels are crucial to yoni health, and Female Rituals Yoni Steam Therapy can help keep things balanced for optimal yoni wellness.

​



Relaxing herbs plucked especially from nature offer a soothing experience via steam therapy. Steam herbs in hot water to release their vapors and absorb them through your Yoni. Female Rituals Yoni Steam Blend can be used to help improve your yoni when she is MOST needed, yoni wetness and improve its overall firmness. (Let's just say your partner will notice a significant change!)

Heavy flows, irregular menstrual cycles, and the pain and bloating that accompanies the menstrual cycle can be addressed with herbs from Mother Nature's bounty. Yoni steaming is a practice that dates back centuries and has helped thousands of women eliminate painful menstrual cramps.

Giving birth is one of the most stressful and painful experiences a woman can have, and the body needs plenty of help to recover. Practicing yoni steaming can help restore yoni integrity and get your body back to normal quicker. Even if you've never practiced yoni steaming before, the Female Rituals blend is easy to use and comes with simple instructions for beginners. Try the Yoni Steam Seat with your Yoni Steam Blend for the best results.
"Don't leave your health and wellness to chance or at the mercy of unsolicited advice. Trust in the practices and rituals of cultures thousands of years older than our own—and unlock the ancient secrets of female hygiene and personal wellness"- Female Rituals 
* In partnership with our friends at Female Rituals * Photo courtesy of Female Rituals 
* The information available on ewellnessmag.com, including text, graphics, and other materials are for informational purposes only. Reliance on any information in ewellnessmag.com is at the user's own risk. Sponsored product placement may appear in the article. The visitor of this website acknowledges that the information available on or through ewellnessmag.com is not and is not intended to be a substitute for professional medical advice. Copyright © 2020 Brawo Press, Inc. All rights reserved.
---