Article
Can natural products improve your well-being?
Look better, feel better, and live your best life.
Are these not the goals of most people in the world?
The natural health and wellness space is expected to grow by 8.6% over the next several years. And there is a good reason for this. As the world has become more connected, information is passed quickly from the far reaches of the globe. People everywhere are gaining knowledge of natural remedies that have been used for centuries.

Health-conscious individuals are constantly looking for great products from Mother Nature to aid their health and wellness routines. And science is finally taking notice of these beautiful natural compounds. Research is finally being used to prove what cultures the world over has already known.
Nature can and will provide.
There is nothing mystical or magical about these natural health and wellness sources; they are just filled with essential compounds that enhance your beauty and well-being.
There are two such natural products that science has been researching. Their initial findings confirm what has been known for a long time.
We can have the best for ourselves by using the best of nature.
Black Seed Oil
Also referred to as Black Caraway Seed, this oil is derived from the seeds of the Nigella Sativa plant. This annual flowering plant grows wild throughout Africa and the Middle East.
The use of these seeds can be dated back to 1650 B.C. and have been found in prehistoric sites throughout the regions where they grew.
Black seeds were even found in the tomb of the legendary Egyptian emperor -King Tut. The agriculture and processing of black seeds are also mentioned in the Old Testament of the Bible. So, the use of this wonderful seed has a history almost as long as the written history of man.
What makes it so unique that it has such a rich history?
Thymoquinone is a potent antioxidant and anti-inflammatory found in black seed oil. Research has found that taking the oil every day can help alleviate symptoms from various conditions, such as:
Diabetes – reduces blood sugar levels in those suffering from diabetes.

Hay fever and allergies – noted improvement in the symptoms of hay fever sufferers.

Lung disease – has been shown to improve lung function in those that suffer from chronic breathing conditions such as asthma and COPD.

Acne – applying black seed oil directly to the skin can help improve acne and reduce swelling from outbreaks.

Digestion - has been shown to help eliminate digestive tract infections and reduce inflammation.

Breast pain – applying black seed oil to the breasts during the menstrual cycle seems to help alleviate pain.
Along with these notable benefits, black seed oil has also been shown to boost long-term immune function when taken daily.
Science has just scratched the surface regarding this beautiful gift from nature. Still, there is no doubt that with its long history and wellness benefits, Black seed oil will continue to be used by people across the globe.
Argan Oil
Used for hundreds of years by the Berber people of Morroco for its many benefits. Argan oil has become increasingly popular recently as a miraculous product with many uses.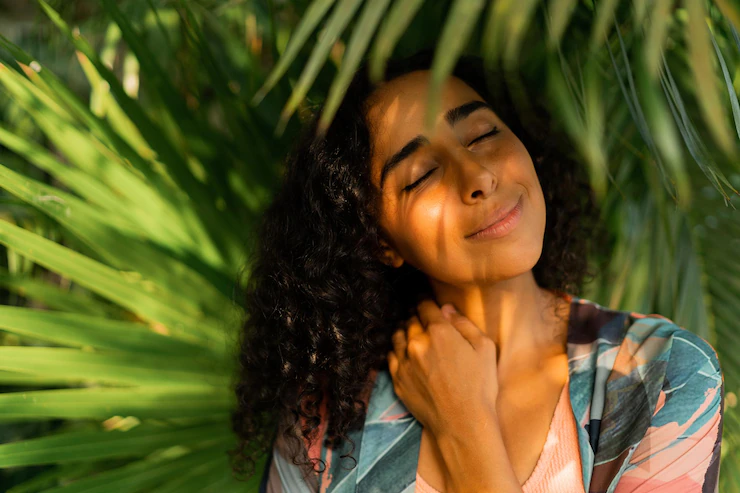 Argan oil is made from the kernels found inside the argan tree's fruit, which are native to Morroco. This oil is edible with a rich, nutty aroma and flavor, so it is used to nourish the body inside and out. It is incredibly high in vitamins A and E and monounsaturated fatty acids, thus making it a perfect complement to your beauty and wellness routine.
If you have a thoughtful hair care provider, you have undoubtedly had this added to your hair at the end of a session. It moisturizes, softens, and protects your hair. But there are other benefits that you may not know about.
Anti-inflammatory and antioxidant properties – As stated above, Argan oil is rich in vitamins A and E and CoQ10, melatonin, and plant sterols. These compounds are naturally anti-inflammatory and help reduce free radicals in the body.

Heart health – Argan oil is high in oleic acid, which has been proven to support heart health. This is the same type of oil found in avocadoes and olive oil. One study showed that consuming argan oil for 30 days reduced "bad" cholesterol by up to 20%.

Reduce the signs of aging – With its high antioxidant properties, argan oil may support the repair and maintenance of your skin, thus reducing the visible signs of aging.

Moisturize your skin and hair – the fats in argan oil are mainly oleic and linoleic acids. These are vital nutrients for your hair and skin. Using argan oil increases the moisture content of your hair and skin and may even prevent split ends.

Loaded with collagen – Argan oil has been proven to significantly increase the amount of collagen in your skin, thus improving elasticity, healing, and diminishing fine lines.
These are just a few benefits you can receive by fitting argan oil into your wellness routine.
There is a difference.
Many options present themselves when you search for these products online. With new discoveries about their unique properties being made, there are sure to be many inferior products in the market.
So, do your research and buy carefully from trusted sources.
One superior option is the products from HalalEveryDay. They are 100% natural – just as nature intended them to be.
Since 1999 HalalEveryDay has been making some of the finest natural products on the planet.
Organic Black Seed Oil


100% pure cold pressed oil – with no added fillers or chemicals
Certified organic, Halal, and vegan.
Also available unfiltered and in sizes 1, 2, 4, 8, and 16 oz bottles.
While searching for pure Black Seed Oil for his personal use, HalalEveryDay's founder Mujahid Ahmed was disappointed in what he found.
Most products contained fillers, or the oil was derived using chemicals. Wanting only the best, he learned to press the oil himself. Demand grew from family and friends and then spread.
Argan Oil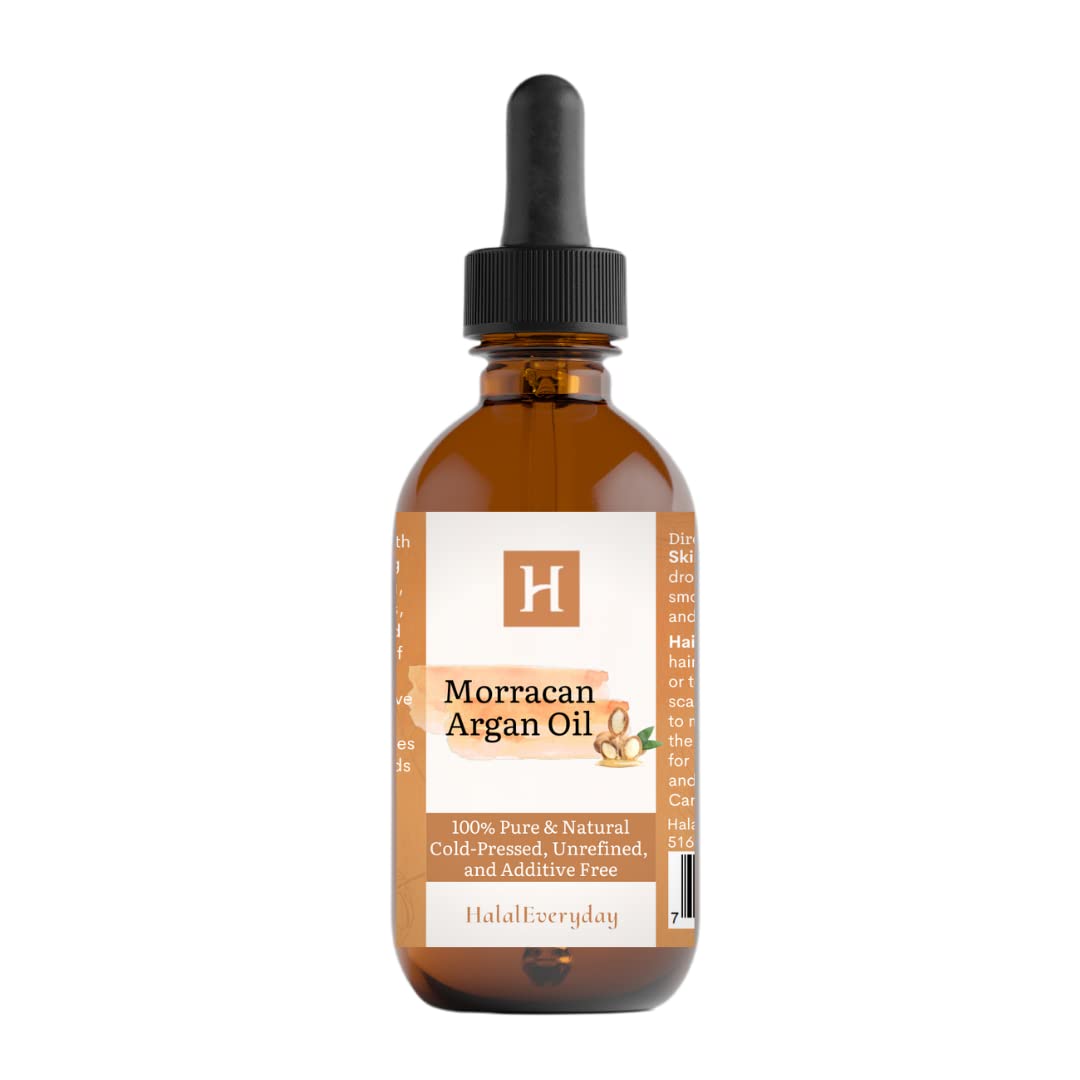 Sourced directly from Morrocco.
100% pure.
No fillers, no additives.
As with all HalalEveryDay products, this argan oil is of the highest quality.
Halal means a way of life dedicated to being honest, fair, humble, and respectful. When you are thinking about purchasing a quality natural product to enhance your well-being, consider a company that lives these principles daily.
* In partnership with our friends at Maati Inc U.S.* Photo courtesy of Maati Inc U.S
* These statements have not been evaluated by the Food and Drug Administration. These products are not intended to diagnose, treat, cure or prevent any disease.
* The information available on ewellnessmag.com, including text, graphics, and other materials is for informational purposes only. Reliance on any information in ewellnessmag.com is at the user's own risk. Sponsored product placement may appear in the article. The visitor of this website acknowledges that the information available on or through ewellnessmag.com is not and is not intended to be a substitute for professional medical advice. Copyright © 2022 Brawo Press, Inc. All rights reserved.
---