Article
Are You Mindful about Skin Care?
Beauty and skincare products have come on in leaps and bounds over the past few decades. The emphasis on wellness, skincare, and self-care practices has inspired a generation of people that aim to look after the skin they live in as well as their body!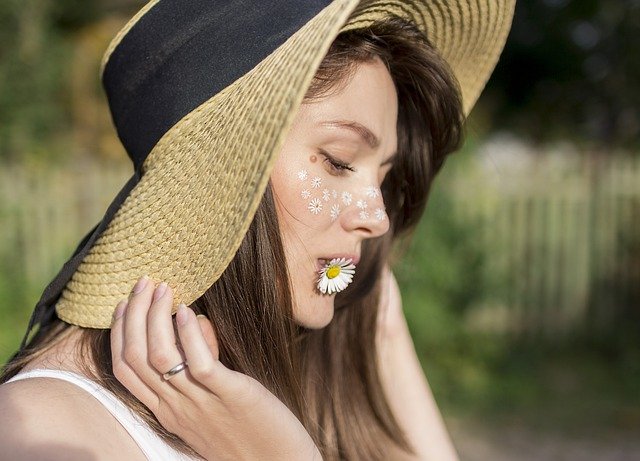 The rising importance of skincare products and treatments may also be due to the increasing numbers of people that suffer from skin issues and complaints such as acne, eczema, psoriasis, or just overly sensitive skin. And the reasons for this can be due to some factors including:
Stress

Environmental 

Poor nutrition

Lack of Exercise

Modern Living (in general)
The first point mentioned is stress, and it is probably one of the most common reasons that many of us suffer from skin issues from time to time or chronically. Stress is one of the main causes of inflammation within the body, and so excess or prolonged stress is a cause for concern for health overall.
Naturally, when faced with an issue in terms of our skin or health, we want to find a solution for it. Good nutrition (most of the time!) plays a major role in maintaining healthier, younger-looking skin. However, numerous topical remedies can help; alongside a greater focus on health overall, improvements to the look and feel of your skin can be achieved.
Chemical Overload
But there's a catch! It all depends on what products you choose to use. And the most expensive skincare products are not always the best! Unfortunately, cosmetics and personal care products have little government oversight, which means many products, and the ingredients used in today's beauty products, are not well-regulated. There is growing evidence that the toxins in our skincare products are significant endocrine disruptors.
The endocrine system is responsible for regulating many processes within the body, these include hormonal function, metabolism, growth and development, sexual function, sleep, mood, and tissue function.
The main takeaway is to remember that the skin is the largest organ in the body – every time you apply a skincare product to your body the ingredients go through the skin into your system.
We are suffering from chemical overload which disrupts the natural flow of the body and can cause any number of issues, illnesses, and conditions. So, it is time to ask ourselves "Are we poisoning ourselves and setting ourselves up for illness as we age?" 
The good news is that it is never too late to take action toward healthier skin and a healthier body. Skin regenerates every 28 days or so and so any changes put into place should begin to show benefits within 4-6 weeks.
Mindful buying means that you take some time to look into the ingredients of a product and how they can benefit your wants and needs. TRUZEALIA believes in creating healthy changes through mindful buying.
Truzealia

 helps discerning consumers to be sure about what they're buying, so they can save time and make informed choices about purchasing earth-friendly, non-toxic, and ethically made products.
They sell artisan products sourced in New Zealand and Australia. Truzealia products meet rigorous selection criteria for quality, design, and ethical making. They visit the manufacturers and use the products to trial them before introducing them to the market.
WHAT MAKES TRUZEALIA PRODUCTS SO DIFFERENT?
"Truzealia products are boutique in nature – they are specialized and valued by our customers. Many of the products are only available through our store and a few have very limited quantities. It's all about quality, design, and create that WOW factor for the customer. Health and wellness are one of our target areas with our skincare range as well as our positive colorful wall art, and t-shirt designs. Truzealia also gives back - 5% of all apparel sales are donated to Jigsaw Whanganui – 'Kaupapa whanāu - thriving children - thriving families', an organization dedicated to the welfare of children and families"- Truzealia
Truzealia was founded by twin sisters Cherry and Cassandra in 2019. One lives in Australia and one lives in New Zealand. They started the company to fill the consumer's need for artisan products that are unique, creative, and ethically made.
 "We have an abundance of Manuka, Mamaku, and Kiwi fruit plants in New Zealand. The properties of these plants have been used by Maori for generations for skin and wound care. Manuka of course is used for honey and it also has many antibacterial and anti-aging properties. Another ingredient is Mamaku from the New Zealand native tree fern that also has anti-aging skincare properties. It encourages the production of collagen and elastin cells and is rich in moisture that enriches dry skin. Truzealia- our brand name, came about by combining 'truly made in New Zealand and Australia"- Truzealia
Truzealia Manuka Night Repair Serum 
This carefully balanced, oil-based formulation combines gentle organic jojoba oil – a highly penetrating wax that closely resembles the skin's natural sebum – with fatty acid-rich organic rosehip oil, known for its anti-inflammatory and regenerating qualities. This serum is intensely hydrating and calming; it is fortified with anti-inflammatory botanicals. It is distilled in-house for the highest active ingredients. 

The blend is further enriched with indulgent,

 skin-calming essential oils of Manuka

, frankincense, helichrysum, myrrh, and geranium; and nourishing antioxidant vitamin e, which also acts as a natural preservative. It feels velvety on the skin and has a sweet and herbaceous scent- applying it before bed feels like a luxurious evening ritual! 





DIRECTIONS: Gently massage 1 to 2 drops of serum onto the face at bedtime, after cleansing.
Natural and Organic: 100% natural, vegan-friendly, cruelty-Free. Not tested on animals. Sustainably gathered
Ingredients: Jojoba, rosehip oil, vitamin E. Essential oils: Manuka, Frankincense, Helichrysum, Myrrh, and Geranium. 
Skin Types: Great for dry skin and mature types. Skin regeneration, anti-aging for the face.  

Truzealia Rose & Mamaku Daily Facial Moisturizer 
Natural & Organic: 100% natural, New Zealand-made, and vegan-friendly. Cruelty-Free. Not tested on animals. Sustainably gathered ingredients from New Zealand native plant extracts. 
Skin Types: A naturally nourishing and hydrating daily moisturizer formulated for dry and maturing skin. A blend of Rose Hydrosol and Rose Essential Oil to help tone and tighten skin combined with ultra-nourishing Camellia Oil and extracts of Mamaku to aid in cell renewal and Kiwifruit to enhance skin elasticity.
Main Active Ingredients: In this moisturizer are Mamaku and Kiwifruit extracts. Mamaku is an up-and-coming giant in the field of skin cell renewal. An extract pressed from the New Zealand native black fern, Mamaku gel has been used by Maori for centuries to improve the look and feel of skin. 

The main active ingredients in this moisturizer are Mamaku and Kiwifruit extracts, Rose Hydrosol and Rose Essential Oil, and Organic Camellia Oil.
 




DIRECTIONS
: A light daily moisturizer that can be used morning or night, after cleansing your face and applying serums (if desired). Use your fingertips to lightly apply a pea-sized amount to the face and neck. 
Camellia oil is feather-light and ultra-nourishing moisturizer which absorbs quickly and thoroughly into the skin.
Rose Essential Oil is a powerful skincare oil due to its moisturizing and potent antioxidant properties. It is known to tone and tighten, useful for wrinkles and sagging skin. 

Kiwifruit Seed Extract is rich in vitamin E, another powerhouse antioxidant that fights aging by supporting collagen and elastin proteins from free radical damage. 
New Zealand Native Oils is a boutique natural skincare manufacturer. Manuka and Kanuka plant extracts are the key active ingredients, both have been used for centuries by the New Zealand Maori, due to their many health and skincare benefits. 
Truzealia botanical bio-actives are sustainably gathered from nutrient-dense and lush New Zealand native plants from their property in Kapiti Coast New Zealand. Their handcrafted skincare products are healthy for you and our Earth. This skincare is created in small batches to ensure that the product you are purchasing is fresh.
"Our products are non-toxic, work progressively, and are long-lasting – they truly do what they say they will. We believe it is important to be discerning about what you put on your body and be aware of what the ingredients in a product do to your body."- Truzealia
 
* In partnership with our friends at Truzealia * Photos courtesy of Truzealia
* These statements have not been evaluated by the Food and Drug Administration. This product is not intended to diagnose, treat, cure or prevent any disease.
* The information available on ewellnessmag.com, including text, graphics, and other materials are for informational purposes only. Reliance on any information in ewellnessmag.com is at the user's own risk. Sponsored product placement may appear in the article. The visitor of this website acknowledges that the information available on or through ewellnessmag.com is not and is not intended to be a substitute for professional medical advice. Copyright © 2021 Brawo Press, Inc. All rights reserved.
---