Article
6 Ways to Have a Better Day
We will have up days and down days, some will fall in between and end up being a mediocre day! But there are ways to set yourself up for a better day ahead !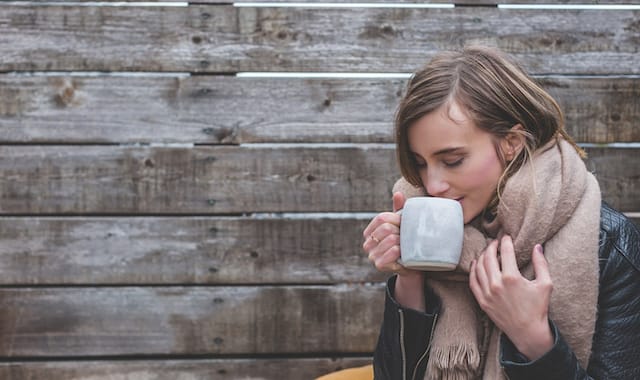 Sometimes, all it takes is one bad day to throw your week out of whack. It can make you feel like the days are a constant uphill, a long haul until the weekend or your next day off. But there are ways in which we can support ourselves better so we get the most out of our day. And not just in terms of productivity and purpose. In terms of some downtime, "me time"; we all need to weave in some self-care to our days. This is what supports us to have a better day, every day.
So, here are 6 ways to have a better day!
Relish your individuality. We can often compare ourselves to others and their achievements; however, this can seriously impede our efforts to stand out as who we truly are. Individuality is hard-won. Whatever it is that makes you learn to embrace it. That way you can make an impact on those around you as the special person that you are. No excuses. Just you. 

Stay true to your beliefs and your purpose. We all have a purpose and this is different for everyone. A purpose doesn't need to be something out of this world to be great. Your purpose is significant to you and for you, and how you share that purpose in how and what you do keeps you aligned to your inner truth. Do this daily. Stay true to yourself even if it seems your standing out alone! 

As mentioned earlier, it's not just about being the most productive person. It's about being productive whilst still maintaining a valued and strong sense of self. Respect your body when it's calling out for a rest, feed and nourish your body with good things as often as possible, and make time for me time. Time to refocus and touch back to yourself and your needs. This isn't selfish, it is self-preservation! When you look after yourself, you can then take care of others more wholeheartedly. 

Keep moving forward. So you had a bad day yesterday? That is all OK. Learn to take the rough with the smooth and don't hold on to yesterday. Find a way to learn from any mistakes or mishaps and take a step forward. Wisdom isn't about always getting it right. It's about messing up but taking the lesson from it and moving forward through experience and enlightenment. 

Understand that you are not alone. When we feel overwhelmed, this can feed into feelings of being alone or no one understanding you or what it takes to move through the day. None of us are ever truly alone. We can support each other better when we entertain the idea that we are all just doing the best we can at any time, with the knowledge and experience that we have at that time. Try to avoid stress and anxiety by knowing yourself better. Just keep doing your best, one step at a time, and one day at a time. 

Keep up a strong self-care or wellness regimen. Whatever self-care and wellness look like to you, make sure you keep on top of what makes you stronger, inside and outside. Maybe you take vitamins every day and eat well to support your health, perhaps you work out 3-5 times a week to regenerate and energize yourself. Whatever it is that keeps you going- focus on it and preserve it! 
Hopefully, these points can help you to reset and refocus. Moxxi Coffee believes in that strength, self-care, and sense of purpose because it is what they created their brand of Moxxi Coffee on. Moxxi Coffee was established in 2020. They specialize in creating Coffee Infused with herbs and botanicals to contribute to your wellness.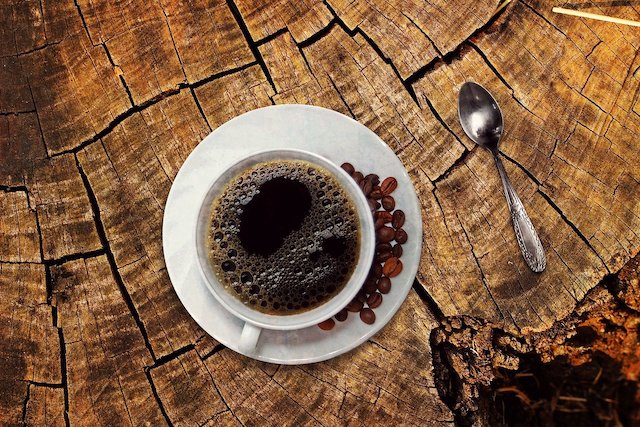 Botanical medicine is one of the earliest systems of medicine known. Herbs contain a large number of naturally occurring chemicals that have some type of biological activity that works similarly to many pharmaceutical preparations.
"With the help of Catskill Botanicals, we have harnessed the incredible power of specific herbs and botanicals while they are fresh and the most effective and infused the whole beans to maximize their therapeutic properties. (These are not intended to treat or cure any medical condition) Enjoy a delicious cup of Moxxi Botanical Coffee and contribute to your WELLNESS!"- Moxxi Coffee
What does Moxxi mean?
Moxxi translates to A force of character, determination, or nerve. It is also defined as the tenacity of purpose, grit, bravery, and resilience.
Here are two super coffees from their extensive and purposeful range: Refocus and Revitalize.
REFOCUS Botanical Blend
Refocus on what you want. Refine what you do. This blend is made with organic Peruvian coffee infused with organic rosemary, orange peel, and Brahmi.


 Organic Peruvian coffee with benefits:
One 12 oz. bag of Moxxi Coffee Company REFOCUS Botanical Coffee Blend infused with Rosemary, Orange Peel and Brahmi Whole Bean Coffee


 

Moxxi REFOCUS is Organic Peruvian Coffee infused with 43% orange peel, 42% Rosemary and 15% Brahmi in grape seed oil The resealable bag retains fresh flavor. All natural. 


 

The REFOCUS coffee blend is a savory blend full of antioxidants that contribute to your WELLNESS


 

We crafted this blend with herbs known to help improve mental clarity, memory, boost alertness and focus while helping to regenerate brain tissue cells. 


 
"Refocus with this savory blend full of brain antioxidants and contribute to your WELLNESS. We crafted this blend with herbs known to help improve mental clarity, memory, boost alertness and focus while helping to regenerate brain tissue cells. Sure to be a delicious addition to any self-care routine!"- Moxxi Coffee
REVITALIZE Botanical Blend, Helping you to Revitalize and Thrive!!  
The powerhouse antioxidants and adaptogens in this blend are known to boost your immune system. They assist your body in managing stress, lowering cholesterol, stabilizing blood sugar, increasing energy and stamina, fighting infection, and repairing tissue damage.
Organic Peruvian Coffee Infused with:
Organic Cinnamon, Organic Ashwagandha and Organic White Pine.

Cinnamon, Ashwagandha and White Pine are powerhouse antioxidants known to boost your immune system.

Lower cholesterol, increase energy and stamina, fight infection and elevate your mood. 

"This blend also offers respiratory support, helping to strengthen heart health and elevate your mood. Enjoy a delicious cup of Moxxi Botanical Coffee and contribute to your WELLNESS!" Moxxi Coffee
Coffee for a Cause!
Moxxi's Founder Leslie Swedish has had many different careers through the years but the one constant has been COFFEE and LOTS of it. Moxxi Coffee offers distinct blends that are as unique as you are with their current lines of Bold Ambition, Blonde Ambition, Wild Ambition, and Botanical Coffees.
​This Woman-owned and operated coffee company has more than just great coffee products. It's coffee for a cause. A dollar of every item sold is donated to the Moxxi Women's Foundation to assist Ambitious Women in the Capital Region of New York in pursuing their career goals to be the champion of their own story. 
"We are offering coffee blends as unique as you are. We specialize in small-batch, craft coffee, and we are woman-owned. $1 for every item sold goes to the Moxxi women's foundation to invest in ambitious women who are the champions of their own story by issuing grants and other initiatives!"- Moxxi Coffee
Moxxi Coffee is available in several local retail stores as well as locations in Vermont, Massachusetts, and Pennsylvania.
* In partnership with our friends at Moxxi Coffee * Photo courtesy of Moxxi Coffee
* These statements have not been evaluated by the Food and Drug Administration. These products are not intended to diagnose, treat, cure or prevent any disease. 
* The information available on ewellnessmag.com, including text, graphics, and other materials is for informational purposes only. Reliance on any information in ewellnessmag.com is at the user's own risk. Sponsored product placement may appear in the article. The visitor of this website acknowledges that the information available on or through ewellnessmag.com is not and is not intended to be a substitute for professional medical advice. Copyright © 2021 Brawo Press, Inc. All rights reserved.
---