Article
5 Skin Care Tips For The New Year
The New Year is edging closer day by day. This is a great time to review your skincare and health regimens. Especially through the winter, your skin needs you! Here are 5 tips to help you kickstart 2022 with healthy, glowing skin. 

Drink a glass of lemon water - Often, we have skin issues when the skin's pH. balance is off track. This can make our skin feel oily, dry, or dull. Ideally, the skin's pH level should be around 5.5. Our skins pH level is heavily influenced by the foods we consume. Lemon is a great detoxifier. Drinking a cup of freshly squeezed hot lemon in the morning and evening can help your body flush out toxins helping your skin maintain a healthy pH level. 

Cleanse - Cleanse your skin daily and always before bedtime. Sleeping with make-up on is a common mistake many make. Cleansing your skin before bedtime helps remove dirt and unclog your pores. Clogged pores may result in breakouts and skin imbalances. While you sleep, your skin repairs itself. This process produces oils and toxins. So, make sure to cleanse your face in the morning to detoxify your skin before the start of your day. 

Moisturize - As you cleanse, so should you moisturize. A good skin care regimen always includes an efficient moisturizer. Moisturizing your skin helps maintain skin softness; reduce the appearance of fine lines and wrinkles; and generally, improves the health of your skin. Make sure to find a moisturizer that not only has hydrating ingredients (add water) but also has moisturizing ingredients that binds water molecules to prevent water loss, so your skin stays hydrated for a longer period of time. 

Skin massage - Give your skin some TLC! Take some time to gently massage your skin to increase blood and oxygen flow to your skin. This will increase collagen production to reduce the looking of lines and wrinkles; reduce puffiness; and give your skin a healthy glow. 

Exfoliate - Regular exfoliation is one of the steps people skip the most yet one of the most important steps in any skin care regimen. As we get older our body's ability to naturally shed the dead skin cells reduce drastically. So, if you are tired of the dull looking skin and wondering why some of your skincare products aren't giving you the results they claim, start exfoliating your skin. Exfoliation not only reveals the fresh glowing skin, but also will help your skincare products like anti-aging serums absorb into the deeper layers of the skin for maximum results. 
The skincare market is loaded with many different products; sometimes it can seem a bit overwhelming to decide what's best for you. Less is more when it comes to skincare. Whether you are just beginning to invest in a skincare regimen or have tried many products in the market, we believe simplicity is the way to go in 2022. Here's an indie skincare brand that could help you meet your skin goals in the New Year. 
Kalaia offers a clean, simple, and effective skincare regimen inspired by ancient Sri Lankan beauty rituals. Bringing ingredients from your kitchen to your vanity, Kalaia focuses on improving the overall health and wellness of the skin using superfoods from around the world. These are ingredients that have been used in skin care rituals, Ayurvedic medicine, and daily diets for thousands of years. 
Designed with busy women and men in mind, Kalaia has created a simple yet effective regimen that offers 18 skin benefits with just 4 products. This vegan and cruelty free skincare brand is committed to sustainability through recyclable packaging, waterless products, sustainable sourcing, and the use of earth friendly ingredients. 
Keep Smooth – Day & Night Serum 
Keep Smooth is formulated with the proprietary Bright & Blur Complex that includes Gotu Kola, Turmeric, and Stable Vitamin C. 
This multi-tasking serum is designed to brighten the skin and blur the look of fine lines and wrinkles. It contains Indian Gentian leaf extract which is a unique natural ingredient native to India that is proven to improve skin texture. Peptide molecules, Niacinamide and many other natural active ingredients work together to reduce the visible signs of aging and to give you silky smooth skin. 


20% OFF

 On 

All Products 


Use Code: 

Wellness20

 at 

Checkout

 




 
Here are the primary benefits: 
Helps to brighten skin 

Evens the skin tone

Smooths the skin texture

Helps to fight acne-causing bacteria

Increases skin elasticity 



This serum is so simple to use! Fill the dropper and apply a few drops of the Keep Smooth - Day & Night Serum
to face, neck and chest (make sure to avoid the eye area). Ideally apply to clean skin, morning before SPF and night before Kalaia's Hold Tight - Overnight Moisturizer. 



Detox & Balance – Cleansing Bar 
It is the perfect daily cleanser for your face and body. Papaya extract will breakdown blackheads and whiteheads; while activated charcoal absorb impurities from deep within your pores to detoxify your skin. Other natural ingredients will work together to add vitamins, antioxidants and hydration to balance your skin for a perfect cleansing experience.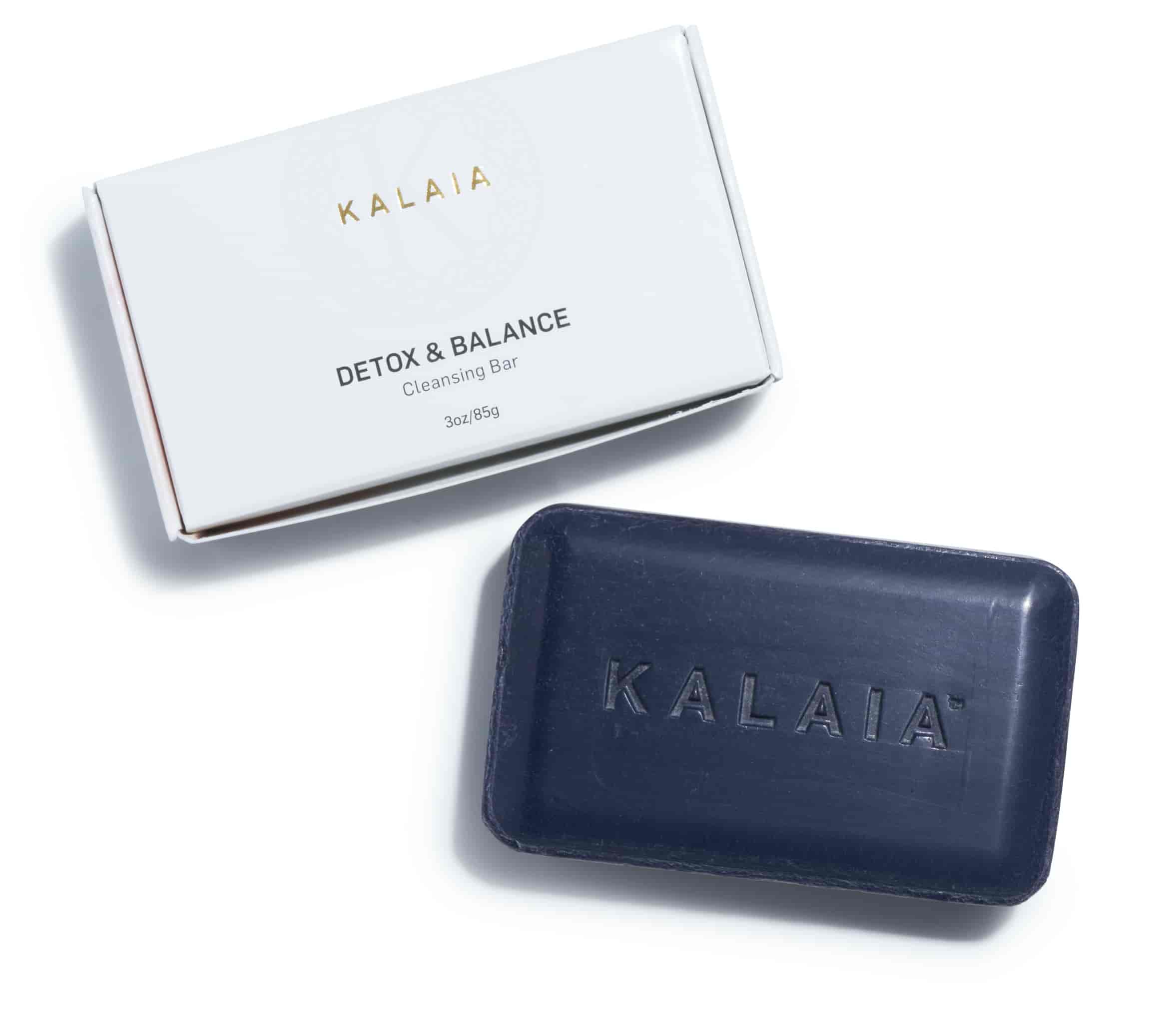 20% OFF On All Products 
Use Code: Wellness20 at Checkout 



Here's what you can expect:
Ideal to cleanse your skin & remove makeup

Helps to detoxify skin

Unclogs pores

Fights acne-causing bacteria

Improves hyper-pigmentation

Balances skin's pH levels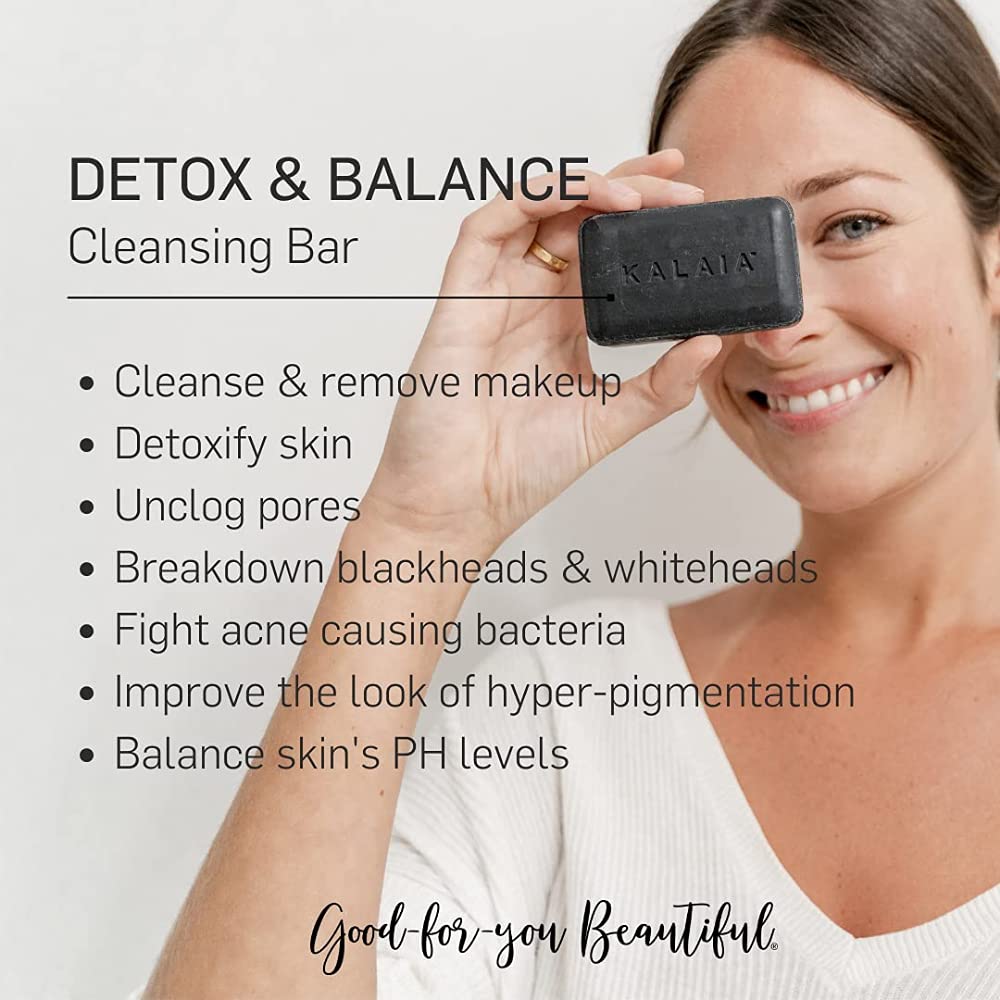 How to use: Lather the Detox & Balance - Cleansing Bar into hands and massage onto face and body avoiding eye contact. Rinse with water, pat dry and follow with Keep Smooth - Day & Night Serum! 
A company founded by a woman, for women and that gives back to women. Kalaia is making a difference around the world through their charitable program, Kalaia Cares.One percent of all sales go towards funding women-owned small businesses through a micro-loan program to provide opportunities for those who don't have access to funding through traditional methods. In less than 4 years, Kalaia Cares has funded over 50 micro-loans for women from 25 countries. 
"We have a responsibility to create a future where our daughters and grand-daughters have better opportunities to make their dreams a reality. We are changing lives one product at a time."- Gaya, Founder, Kalaia

* In partnership with our friends at Kalaia * Photo courtesy of Kalaia
* These statements have not been evaluated by the Food and Drug Administration. These products are not intended to diagnose, treat, cure or prevent any disease. 
* The information available on ewellnessmag.com, including text, graphics, and other materials is for informational purposes only. Reliance on any information in ewellnessmag.com is at the user's own risk. Sponsored product placement may appear in the article. The visitor of this website acknowledges that the information available on or through ewellnessmag.com is not and is not intended to be a substitute for professional medical advice. Copyright © 2022 Brawo Press, Inc. All rights reserved.
---