Article
3 Great Reasons for Daily Vitamin Supplementation
Daily vitamin supplementation is becoming increasingly crucial to our health and wellbeing. There are many reasons for this, some of which we'll delve a little further into! And it's not just about a very basic one pill multivitamin per day. Many of us are potentially denying ourselves what the body needs through sheer indifference or misinformation- and this is not a good thing! 

Vitamin and mineral supplements alongside a good nutritional focus can provide greater health benefits than either of the two on their own. A good vitamin and mineral supplement should be as natural as it possibly can be because who needs more toxin build-up in their body? No-One! 
Always check for the key ingredients in any supplement and if you aren't sure what the ingredient is- don't be afraid to ask! An experienced and knowledgeable company should be open to questions and feedback about their products because it promotes transparency and trust! 
So, if you weren't so sure before, here are 3 great reasons for daily vitamin supplementation! 
Firstly, times have changed. Food is packaged and stored far more differently than 20 or 30 years ago, and beyond. Processed and convenience foods are normally rife with additives and preservatives, and although they may be OK now and then as part of a balanced diet- these foods are not to be relied upon from a nutritional perspective. As the American diet changes, so should our health regimen. 

We live in a toxin-producing world! This leads to a certain extent from the above point. We are dealing with levels of toxicity that we may not be fully aware of. Toxins that build up in the body can create inflammation and pose a significant risk to our health if steps are not taken to even things out. We cannot avoid life or the modern world we live in, but we can arm ourselves with knowledge so that we can nurture and protect our bodies. 

Certain vitamins and minerals may not be produced by the body. This means we need to actively ensure we get enough of them through our diet and supplementation regimen. Vitamins such as Vitamin B and C are water-soluble and cannot be synthesized by the body. There are also essential amino acids, 9 in total that cannot be made by the body, hence why they are called "essential"!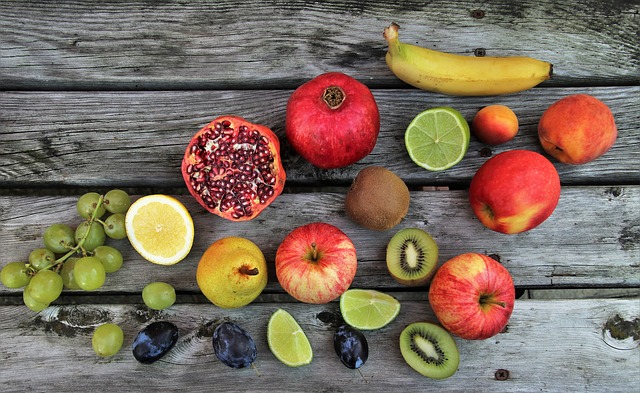 We cannot put a price on our health; however, supplements need to be affordable as well as great quality. Affordable supplements encourage continued use and of course, we all want the best quality and value for money, don't' we?! This is where 

PureBulk

 comes in. PureBulk was founded in 2008 by Timothy McNulty. It was based upon the simple idea that people can save money by buying what they want, not what they don't want. And what do people want? They want healthy, natural supplements of course!
PureBulk offers a variety of over 250 pure nutritional powders, oils, and capsules, as well as the tools necessary for you to accurately measure your supplements and create your custom supplement blends and formulations using PureBulk's purest ingredients. 
At PureBulk, you won't find products filled with inactive ingredients that you don't need or want! 
"Most dietary supplements contain fillers, additives, excipients and are packaged in excessive, bulky retail packaging. As a result, you sometimes wind up paying more for the packaging than the cost of the products alone. Instead, PureBulk supplies you with a pure, simple, and un-altered supplement without any of the flavors, anti-caking agents, or additives you find in virtually all other dietary supplements" - PureBulk
With this simple idea and an innovative and economical way of shipping items internationally and domestically for less, PureBulk has built up a loyal customer base worldwide. 
They pride themselves on fast order fulfillment and offer free ground shipping for Domestic orders over $49.00. 

They ship five days a week, and 99%+ of orders placed Monday through Friday before noon (PST) ship on the same day. 

In addition to purity, quality is also essential to PureBulk. All of their products are thoroughly tested by well-established, third-party laboratories here in the United States before they are sold to you. 
Here are two amazing and "good for you" products by PureBulk: Ascorbic Acid- Vitamin C and Biotin 1%! 
Ascorbic Acid (Vitamin C) 
Vitamin C is an essential vitamin that provides countless health benefits. Since the body can't produce it, we need to obtain it through diet or supplementation- ideally both, as it is not easy to rely on nutrition alone and you may be missing out on key vitamins daily. 


​

As a potent antioxidant, Vitamin C can neutralize free radicals. Too many free radicals result in oxidative stress, which promotes chronic illnesses. 

Vitamin C enhances iron absorption as well, which is critical for vegetarians and vegans as plant-based iron is difficult to absorb.
"Our L-Ascorbic acid is derived from Sorbitol which is derived from Glucose; it contains no fillers, additives, or anti-caking agents. We recommend storing in a cool and dry, away from strong light and heat and do not freeze!" - PureBulk
Biotin 1% (Vitamin B7)
Biotin 1%, also known as Vitamin B7. All B Vitamins support health and wellbeing and biotin has several unique benefits!
 


Biotin deficiency is linked with several issues, such as hair loss, skin problems, nail issues, and more. 

Biotin supplements help maintain adequate levels of this essential vitamin to prevent these frustrating health concerns. 

Biotin is also critical during pregnancy, as it supports the baby's health as it grows.
We recommend storing in a cool, dry, dark area away from any heat source of direct sunlight. Purebulk also offers a Biotin Pure (Vitamin B7 or H) available in both powder and capsule form!
PureBulk has built up a loyal customer base of over 50,000 worldwide from a humble start on eBay. 
Growing from a basement with two employees in Missoula, Montana, PureBulk now employs over 30 people at their headquarters in Roseburg, Oregon, and has remained a debt-free company. 
"Do you have questions about products or services? Just call us Monday – Friday from 7:00 am – 3:30 pm at 1-888-280-0050 or email our support team at support@purebulk.com. Our knowledgeable customer support staff will be happy to answer your questions and assist you with your order!"- PureBulk
* In partnership with our friends at PureBulk * Photos courtesy of PureBulk  
* The information available on ewellnessmag.com, including text, graphics, and other materials are for informational purposes only. Reliance on any information in ewellnessmag.com is at the user's own risk. Sponsored product placement may appear in the article. The visitor of this website acknowledges that the information available on or through ewellnessmag.com is not and is not intended to be a substitute for professional medical advice. Copyright © 2021 Brawo Press, Inc. All rights reserved.
---