Article
Natural & Herbal Protection from COVID-19
When we welcomed the year 2020, little did we know what was ahead of us. Soon life for everyone across the globe changed in an unprecedented way as the novel coronavirus spread across the globe and brought it to a halt with governments imposing lockdowns in an attempt to control the spread of the pandemic. As of the date of this article (late June 2020), 520 thousand people succumbed to COVID-19.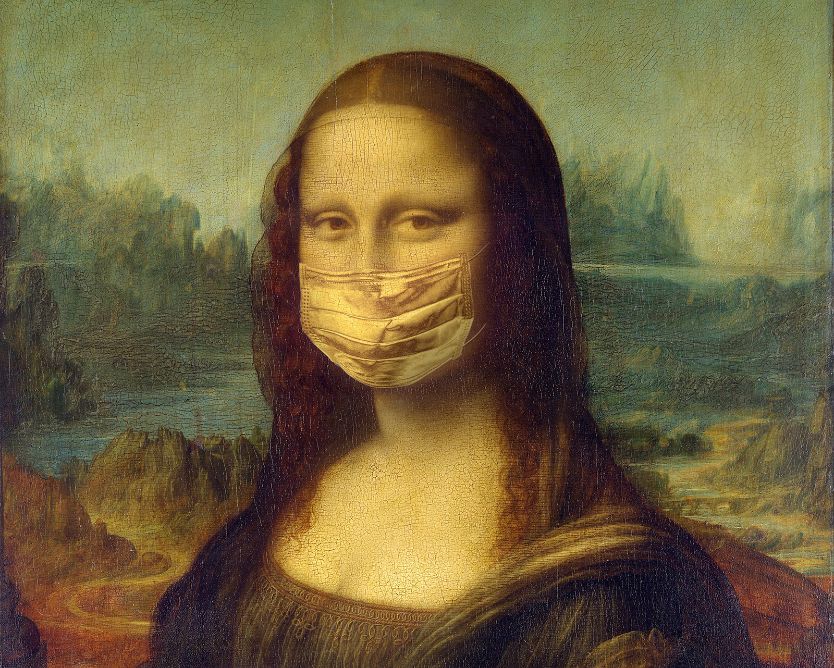 Photo: Yaroslav Danylchenko
After nearly half a year of living in lockdown and while Western medicine being currently unable to offer any effective preventive treatment we are left wondering when and how will the pandemic be over. As the world is getting impatient and proceeds to reopen, the World Health Organization issues a stern warning of pandemic worsening and its Director-General says: "the biggest threat now is complacency."
That leaves us with the open question of what is that we can do to protect ourselves and our families from falling ill and reduce the risk of development of life-threatening symptoms.

 
Here are a few simple measures recommend by  Kilu Horecki, RH (AHG) registered clinical herbalist and nutritional coach, expert in Western herbalism, Chinese Traditional Medicine, and the ancient art of Ayurveda:


 
 * "Open-air therapy": In 1918 when the Spanish flu reached the East Coast of the US, and Boston hospital became overwhelmed with sick, it was noticed that putting patients out into the sun and fresh air reduced the fatalities from 40 to 13 percent

(1)

. Hence, while following official social distancing guidelines, take advantage of the outside.
* Avoid dry air: There is evidence that dry air not only increases our susceptibility to any respiratory disease in general but in particular an emerging body of research is indicating that dry air increases Coronavirus transmission rate. Scientists at the University of Sydney found that a reduction of the relative humidity of 1 percent was predicted to be associated with an increase of COVID-19 cases by 6 percent

(2)

. Hence it would be prudent to check your humidity level indoors and use a humidifier to correct it, if necessary. Also, since the air tends to be dryer in winter, now it would be time to prepare for the colder time of the year, which brings us to the next point below.
* Strengthen your immunity: There is no doubt that the state of your immunity determines the potential severity of the complications of a COVID-19 infection. Herbal medicine excels at addressing just that. Botanicals have a long history of both traditional immunity-strengthening use, as well as a scientific record.
Botanicals by itself have extensively and successfully been used to treat and prevent COVID-19 in China

(3)

, where the government has actively been promoting Traditional Chinese herbal medicine as a part of its strategy in controlling the coronavirus outbreak

(4)

. One of the two largest studies on prevention of COVID-19 currently being conducted in China is a study involving exclusively Traditional Chinese herbal Medicine

(5)

. To the best of our knowledge, no such measures are in place outside of China, including in the US.
There is existing scientific evidence that botanicals, such as isatis and andrographis are effective in viral conditions and have the ability to prevent viral adhesion

(6,7)

. Botanicals were used to treat similar viral conditions effectively in the past, eg. SARS coronavirus

(8)

.
What's also important to note is that botanicals are known for their wide-spectrum antiviral activity, thus being effective against constantly mutating and adapting viral strains, as opposed to Western single-ailment-single-cure approach. They also tend not to induce strains resistant to treatment.
The above-mentioned botanicals are part of Virtamin, which is a powerful botanical antiviral remedy formulated exclusively based on existing science and clinical experience with a variety of viral conditions and unique expertise of its maker, Kilu. Virtamin goes well beyond just combining a few antiviral botanicals. It's expert synergistic formulation combines the best of Traditional Chinese Medicine, Ayurveda, and modern Western clinical Herbalism. Besides the antivirals like andrographis or isatis, it provides necessary support to endocrine, digestive, immune, and respiratory systems with cordyceps, ginger, and licorice, among others.
"Our clinical expertise enables us to incorporate botanicals from any tradition into our products, be it Chinese, Ayurvedic, or Western herbalism, thus creating more effective remedies. We continue to receive positive reports from users in risk areas such as New York or Europe.", says Kilu Horecki, CEO of Kilu.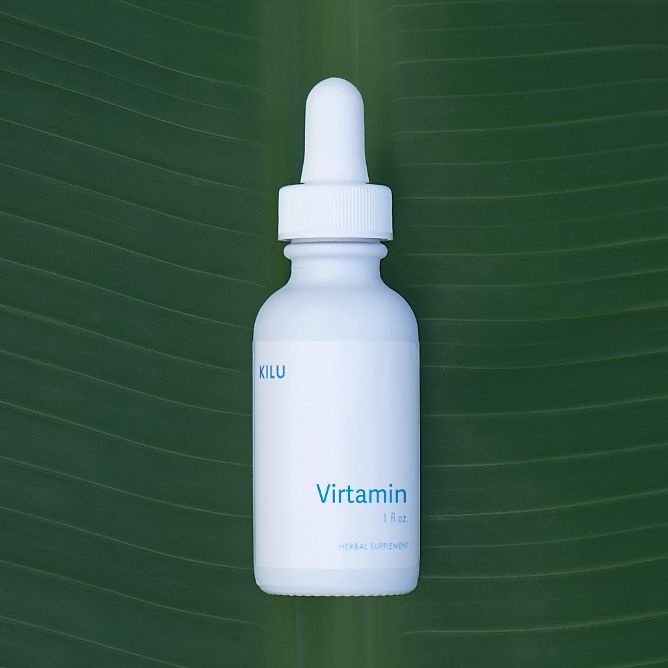 Thanks to it's a liquid form, Virtamin is readily absorbable and very easy to use. It contains exclusively the highest-quality organic and wildcrafted botanical extracts. Virtamin is available for purchase here.
 
In case you're considering traveling again soon, Kilu travel remedy Voyage will help you eliminate jet lag while containing some of the antiviral botanicals found in Virtamin, as well. Voyage is available for purchase here. 



About Kilu 


Kilu formulates and manufactures effective herbal remedies for the modern world. It is lead by Kilu Horecki, RH (AHG) registered clinical herbalist and nutritional coach, expert in Western herbalism, Chinese Traditional Medicine, and the ancient art of Ayurveda (thekilu.com).

References
1

R. A. Hobday, J. W. Cason. The Open-Air Treatment of Pandemic Influenza. Am J Public Health. 2009 October; 99(Suppl 2): S236–S242. DOI: 10.2105/AJPH.2008.134627
2

Michael P. Ward, Shuang Xiao, Zhijie Zhang. The role of climate during the COVID‐19 epidemic in New South Wales, Australia. Transboundary and Emerging Diseases, 2020; DOI: 10.1111/tbed.13631
3

The Prevention and Treatment of COVID-19 with Qingfei Paidu Decoction in Shanxi China - Full article available as PDF download at (https://www.tmrjournals.com/mhm/EN/10.12032/TMRmhm202003066#1)
4

See section 'Seven, Treatment', #5: Google Translate (translate.google.com/translate?sl=auto&tl=en&u=http%3A%2F%2Fwww.gov.cn%2Fzhengce%2F2020-02%2F19%2Fcontent_5480958.htm)
5

Covid-19 clinical trials analyzed by GlobalData in terms of participant size (clinicaltrialsarena.com/comment/covid-19-clinical-trials/)
6

In Vitro Inhibition of Influenza Virus Infection by a Crude Extract From Isatis Indigotica Root Resulting in the Prevention of Viral Attachment - PubMed (pubmed.ncbi.nlm.nih.gov/22179315/)
7

Andrographis Paniculata in the Treatment of Upper Respiratory Tract Infections: A Systematic Review of Safety and Efficacy - PubMed (pubmed.ncbi.nlm.nih.gov/15095142/)
8

Emodin Blocks the SARS Coronavirus Spike Protein and Angiotensin-Converting Enzyme 2 Interaction - PubMed (pubmed.ncbi.nlm.nih.gov/16730806

/)
* Statements in this article have not been evaluated by the FDA. Kilu Inc products are not intended to diagnose, treat, cure, or prevent any disease.
* In partnership with our friends at Kilu * Photo courtesy of Kilu 
* The information available on ewellnessmag.com, including text, graphics, and other materials are for informational purposes only. Reliance on any information in ewellnessmag.com is at the user's own risk. Sponsored product placement may appear in the article. The visitor of this website acknowledges that the information available on or through ewellnessmag.com is not and is not intended to be a substitute for professional medical advice. Copyright © 2020 Brawo Press, Inc. All rights reserved.
---