Article
Wellness for Women Each Day
As women, we are adept at multi-tasking and combining family life with work and friendships, but sometimes our 'cup' gets a little drained…and we need to top it up! If you are running on half empty then this only causes disharmony and imbalance, both internally and externally as you struggle to keep it all together. It is OK to take some time out, and it is OK to focus just on 'you' sometimes. Good habits and keeping yourself healthy with good nutrition, vitamins, and minerals, and daily exercise really can make all the difference to your daily life and reduce the risk of stress finding a doorway to your mental and emotional state; sometimes you need to be your own superhero! What is one thing you can do each day that is just for you?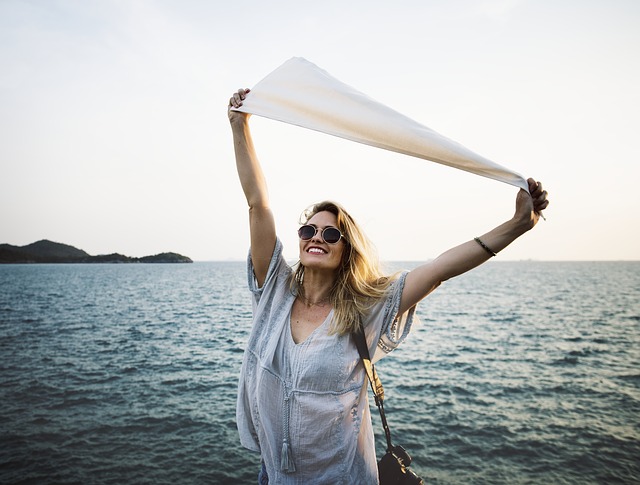 Here we look at a few ways you can keep yourself in better shape, from the inside to outside! 
1.    Walk it out!
Going for a walk is actually a great way to de-stress and clear your mind as well as being a good way to keep fit from a cardiovascular and physical perspective. A brisk 30-minute walk every day can help prevent and control high blood pressure that causes strokes, potentially reducing the risk by up to 27%. Walking is also low impact so it's easier on your joints than running...but if you want to up your pace you can add some intervals, speeding up and slowing down to your own rhythm! 
2.     Take a daily probiotic! 
The name 'probiotic' is derived from the Latin word 'Pro' meaning 'For' and the Greek word 'Bios' meaning 'Life'... probiotics are 'for life' and essential in maintaining a healthy digestive system, something that can often suffer as a result of bad eating habits, and quite commonly, stress. Eat a breakfast that involves good quality probiotic yoghurt...and add some fruit for extra vitamins!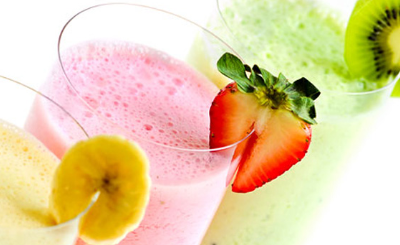 3.    Create a 'calm' space.
Try to create a calm space within your home, a little area with no television and no toys! This may not always be doable but if you can then it's worthwhile (even if it's your bedroom!).  Retreat to your calm space whenever you feel you need to just 'switch off' for a few minutes and take a few deep and calming breaths or just read a few pages of your favorite book!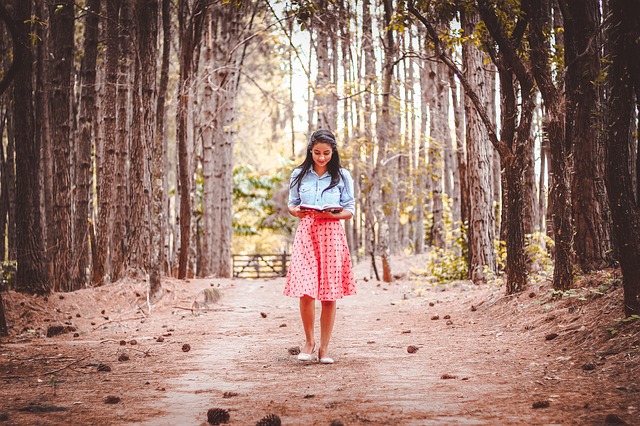 Hopefully, this has given you some ideas, but find what works for you to bring you balance as much as possible throughout your busy day! 
Best Nest Wellness is a lifestyle brand and supplement line that values health, nature, and convenience. Their goal is to give you the information you need to make great choices for your own family and to provide you with the very best, accessible and most convenient products. Best Nest Wellness aim to spark your innate creativity and bring out your inner 'Mama Goddess' so that you can create amazing lives, connection, and community!
 
Mavi Gupta (M.D.) and founder of Best Nest Wellness said: 
"Birthing my first child was the most empowering transformation I have ever gone through. You could say I had two births that day: I birthed my daughter and I birthed my new self as my Mama Goddess powers emerged. After all, I created, grew and birthed this human being! I wanted to protect her, nurture her, and provide her with the very best that I could give her. When my second child was born, he opened my eyes to a whole different dimension of life. Lively, healthy, and born with Down Syndrome, my son's arrival into the world taught me so many things about health, love, life, and our own self-worth. You could say I was once again reborn as he strengthened my need to provide the very best for my family. To me, "best" means achieving our highest potential, physically, intellectually and emotionally. "Best" also means high-quality, non-toxic, convenient and as natural as possible. As a physician and a mother, my bar for the best is set high, very high! When I couldn't find products that I wanted for my family, I decided to make them!" 
 
Thus, Best Nest Wellness was born! Here is what is on offer for your womanly wellness journey!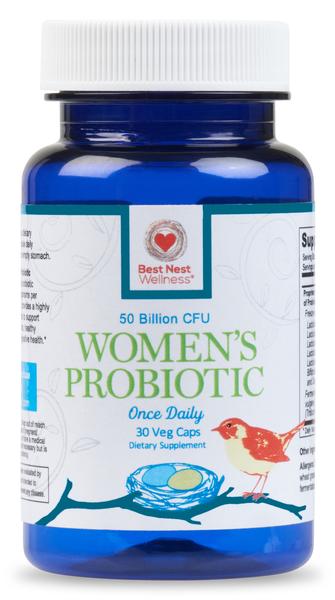 Women's Probiotic: "To achieve your weight loss goals and improve your mood and energy levels. Promote healthy digestion, support your reproductive health, bolster your immune system and supercharge your brain function." 
Achieve results quickly: While other supplements feature only 25 billion CFU of probiotics, Best Nest Women's Probiotic is a probiotic supplement 50 billion CFU formula, giving you twice the number of probiotics per serving!

Patented time-release once daily capsules are resistant to the effects of stomach acid to get into the intestines and deliver hour after hour. Say goodbye to gas, bloating, and irregularity!

Beat Yeast and Candida to the Punch! Best Nest Women's Probiotic is more than just an acidophilus probiotic! Our supplement treats you to 13 of the best probiotics for women to help maintain a proper balance of flora in your gut and vagina.
Overall, the 'Best One-A-Day' Women's Probiotic is:
More Complete: Treats you to the benefits of 13 important probiotics for women.

More Potent: Each of our capsules provides a probiotic 50 billion CFU dose. Compare that to other supplements, which contain only 25 billion colony forming units of living probiotics or less.

Time Released: Our patented time-released probiotics supplement resists the effects of stomach acid to help preserve the beneficial bacteria for maximum effectiveness.

Convenient to Use: Unlike other probiotics for women, Best Nest capsules are once daily and are easy to swallow.

All Natural: We never add artificial ingredients to our probiotics 50 billion CFU capsules, and our supplement is GMO-free.  

Easy To Digest: Best Nest is a gluten free probiotic that contains no soy, eggs, or shellfish, and no tree nuts either. It's even vegetarian!  

Doctor Formulated: Because our probiotics supplement 50 billion CFU formula was created by a doctor, you can trust its effectiveness!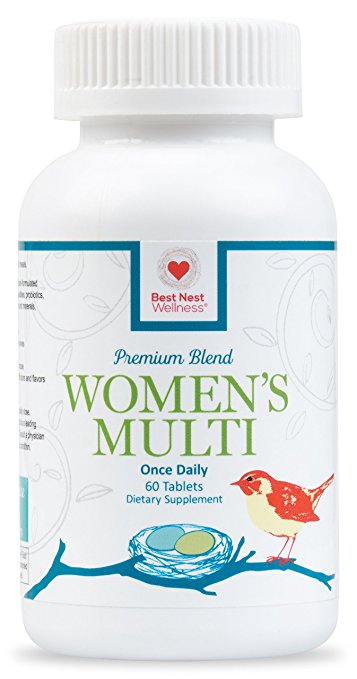 Women's Multi: "With 'Best Nest Women's Multi Vitamins' you can keep your diet in balance by taking just one tablet per day. Formulated by an MIT physician using the latest research into women's health, our supplement is made from natural and organic foods to ensure effectiveness."
The formula includes:
Natural Folate: Our supplement treats you to the benefits of L-methyl folate, a form of folate that is 7 times more bioavailable than folic acid, which is needed for a healthy heart and nervous system.

Digestive Support Blend: Probiotics and enzymes promote healthy digestive function and make our multivitamin easier to digest.

Energy Boost Blend: A blend of B complex vitamins and iron give women the nutritional support they need for natural energy support, meaning less fatigue without the use of stimulants.
Highest Quality Standards are a vital point of call for Best Nest Wellness! Products are: 
Free of artificial colors and flavors, sugar, sweeteners, preservatives, gluten, soy, yeast, fish/shellfish, nuts, GMOs, and dairy/lactose.

Manufactured in an NSF and GMP certified facility

Made in the USA

100% Satisfaction Guarantee - prepare to be wowed! We are committed to providing you with the very best multivitamin.
Wellness Suggestion of the Month: The power of Vitamin D. 
 
Take care of you, and the rest falls into place! "At Best Nest Wellness, we believe in your power to change the world!" said Founder Mavi.
*The information available on ewellnessmag.com, including text, graphics, and other materials are for informational purposes only. Reliance on any information in ewellnessmag.com is at the user's own risk. Sponsored product placement may appear in the article. The visitor this website acknowledges that the information available on or through ewellnessmag.com is not and is not intended to be a substitute for professional medical advice. Copyright © 2017 Brawo Press, Inc. All rights reserved.
---