Article
Turmeric- The spice of Life
Turmeric (Curcumin) is a world-renowned ancient spice that carries a multitude of health and well-being benefits; it is celebrated and loved not only for its strong and distinctive flavor as a spice to 'liven up' your food but also for its medicinal powers! Turmeric's plant or botanical name originates from the plant 'Curcuma Longa' with a root-like stem (rhizome) that produces the 'spice of life' - the golden/bright yellow of Turmeric! India is the largest producer of Turmeric (in Hindu religion, Turmeric really is sacred and in some parts of India the 'rhizome' is worn as an amulet for protection!) it has been used for its glorious medicinal benefits for centuries- it is a warming and healing spice with powerful anti-inflammatory capabilities that can actually rival Ibuprofen and another anti-inflammatory (conventional) medicines. It is a super antioxidant and has been shown to offer protection to healthy cells from cancer causing mutations and aids the body in destroying cancer cells (particularly in the colon) from spreading to other areas/organs.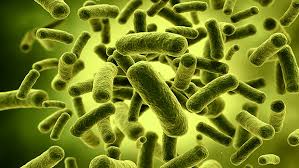 How can you bring more spice into your life?
This spice really does pack a punch! There is plenty more to explore, how can Turmeric help you to be healthier? Let's take a look!
Firstly, just a few more of the many benefits of Turmeric!
It is clear that this

spice

really is an amazing natural wonder with many proven advantages to including it not only as part of your diet for flavor and taste to your favorite meals but perhaps even more so for its fantastic medicinal qualities. Here are a few more to ponder!
Turmeric aids in lowering cholesterol and can contribute to protection against heart disease.

Its powerful anti-inflammatory make-up is bioactive at a molecular level; Turmeric Curcumin can inhibit the molecules that can cause major or chronic inflammation.

It is a potent antioxidant that can fight the harmful 'free radicals' created by oxidative stress. It actually has double powers in this respect because Turmeric Curcumin can also heighten and stimulate the body's own anti-oxidant activity.

It can increase the levels of the brain hormone (BDNF) that fights against degenerative or age-related diseases such as Alzheimer's.

Due to its super anti-inflammatory benefits, it can also provide much-needed assistance and relief for arthritis (joint inflammation) sufferers.
               
Turmeric is so versatile as well as wonderfully warming! Here we look at some ideas to get more of it in your daily life!
Add a pinch to your meals! Its yellow hue is what gives wonderful curry dishes their amazing and vibrant color! Or add it to a side dish of rice- a great accompaniment to your lunchtime or night time main meal!

You can make Turmeric tea! This can be done using milk or just plain old boiled water! You can add ginger for an extra dose of quality anti-inflammatory magic to help boost your immune system and aid digestion!

Is soup your thing? Add a pinch to your favorite vegetable or chicken soup recipe - turmeric curcumin has real warming properties!

Add it as a spice to a tray of roasted root veggies like potatoes or sweet potatoes!

If you like your eggs with a touch of extra flavor and color- add a touch of turmeric to your scrambled eggs or omelet!
Turmeric can also be taken just as a supplement too! When looking for supplements it really does make a big difference when you choose something that is as close as possible to the real thing sprinkled in your food...natural and additive free! You may not want to add it to every meal to get the full force of its natural health benefits- so in this instance, a turmeric curcumin supplement is a great option to ensure you get the golden benefits each day!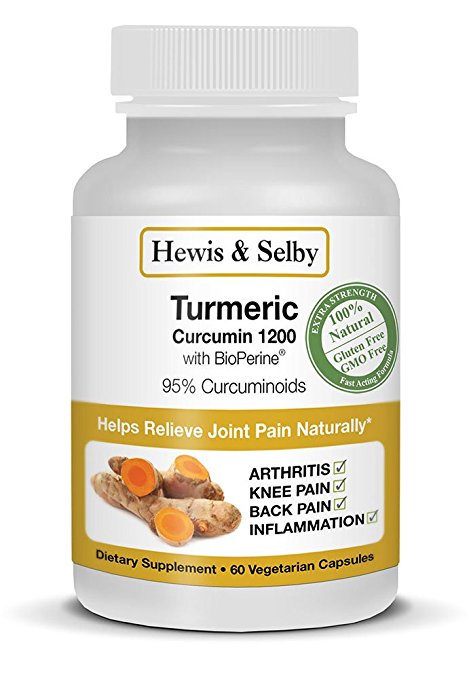 Hewis

and

Selby

Supplements are a new company that opened in 2016. They currently just have one turmeric supplement and don't plan on any massive expansions any time soon. They are going to stick with turmeric and keep improving this supplement until it can't get any better...sounds good! At

Hewis

& Selby Supplements, they will only roll out products that help their customers.
"We want to see those glowing testimonials and reviews of people's lives being changed. Like Amazon and Zappos, we want to be known for our great products and freakishly good customer service. We want people to see

Hewis

& Selby Supplements as a brand they can trust" said

Hewis

and Selby.
Bob

Hewis

and John Selby are the inspiration for this company and serve an advisory role in

Hewis

and Selby Supplements. Bob

Hewis

is a retired teacher and artist; He owned a publishing company in the 1990's and advises on how to run the business. John Selby is a chemist and biologist who helps formulate the safest and most effective supplements.
Hewis

and Selby

Supplements

 are based in the UK but are currently selling their turmeric supplement in the USA. This is because they weren't able to find a UK manufacturer who would make a turmeric supplement without artificial additives like magnesium stearate.
Here is what

Hewis

and Selby Turmeric Supplements can provide!
High potency turmeric with Bioperine for enhanced absorption.

Contains 95% standardized curcuminoids, which means it contains the highest concentration of curcumin–the active ingredient of turmeric!

100% NATURAL with no artificial colors, flavors, or additives.

Supports muscle and joint health and a healthy immune system.

Gluten-free and suitable for vegetarians.

Manufactured in the USA in an FDA-approved facility following strict GMP guidelines.
When it comes to health awareness and living a natural lifestyle, people in the USA are a few steps ahead of folks in the UK, which is why some US manufacturers have started to find ways to make do without artificial additives, toxic binders, fillers, colorants, and the like.
What's in the pipeline for

Hewis

& Selby Supplements?
Once they have perfected their turmeric supplement, they'll be exploring other supplements that have made a difference in people's lives and then approaching manufacturers to try and come up with better and even more potent versions of those supplements that are free of harmful artificial additives. They'll also be looking to go global, first bringing their supplements to the UK and then reaching out to Canada, Europe, Australia, India, and other countries.

Hewis 

& Selby 

Supplements 

will continue to expand their operations in the US since the demand for good 100% natural supplements in the US is higher than anywhere else they've seen!
*The information available on ewellnessmag.com, including text, graphics, and other materials are for informational purposes only. Reliance on any information in ewellnessmag.com is at the user's own risk. Sponsored product placement may appear in the article. The visitor this website acknowledges that the information available on or through ewellnessmag.com is not and is not intended to be a substitute for professional medical advice. Copyright © 2017 Brawo Press, Inc. All rights reserved.
---