Article
Superfruits create a "Super Amafruits You"!
We are the culmination of all that we do, say, and of course, eat! With this in mind, it makes sense to entertain a way of life that enables us to get the absolute best from every experience and the food that we eat plays a massive role in our long-term health. Superfoods have that extra special something; they are supremely charged to jolt your body and being into better health because they are high in all the good things like antioxidants, vitamins, minerals, and phytonutrients. An important note to make is that there is no miracle cure for a poor diet other than a lifestyle change to afterward nutritional intake that ultimately will include many super-foods. Here we have a look at a few superfruits to ensure you include in your diet! Superfruits taste amazing and are excellent in juices, smoothies, and protein shakes! You can also use for baking, making jellies, ice cream and desserts.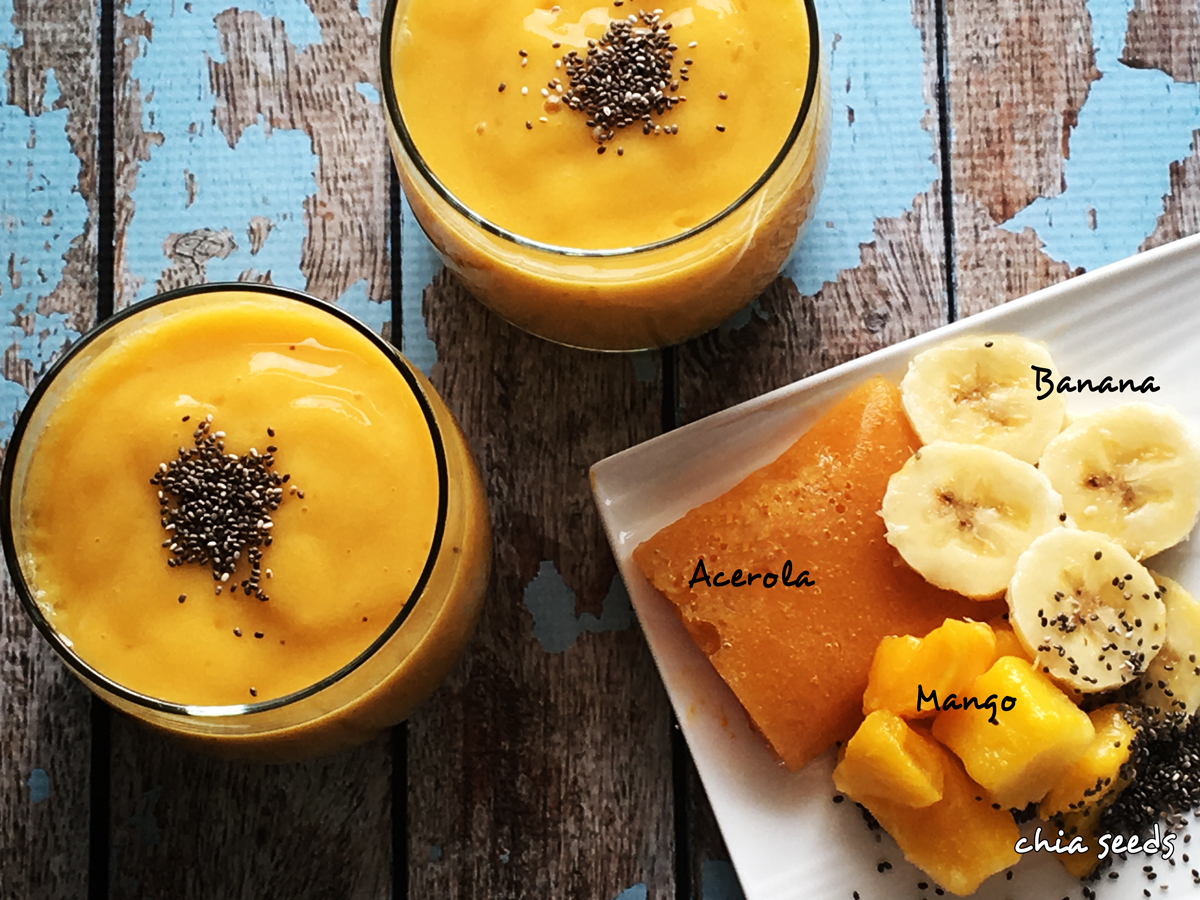 Amazing berries
We are spoilt for choice when we think of how many different types of berries there are- and with quality benefits that really pack a punch. Many berries are high in vitamins, minerals, anti-oxidants, they are also anti-inflammatory and our free radical fighters. The best thing is that they taste delicious too. Blueberries are noted for positive effects on our brain health and helping to increase alertness. Goji berries are rich in nutrients. People have used goji berries to try to treat many health problems like high blood pressure or diabetes. Strawberries are vitamin C packed; cranberries can help fight inflammation and provide support for Candida sufferers and preventing yeast infections. 
What is an Açai?
Açai berries have gained higher ground in the health world due to their natural power and pure potency. The açaí berry the for giving the people in the Amazon their strength and energy and keeping them healthy. Described as a complete food for it satisfies many daily requirements and makes for a balanced diet, açaí is probably one of the healthiest fruits on the planet. It may help your muscles, your heart, your digestion, and your energy levels.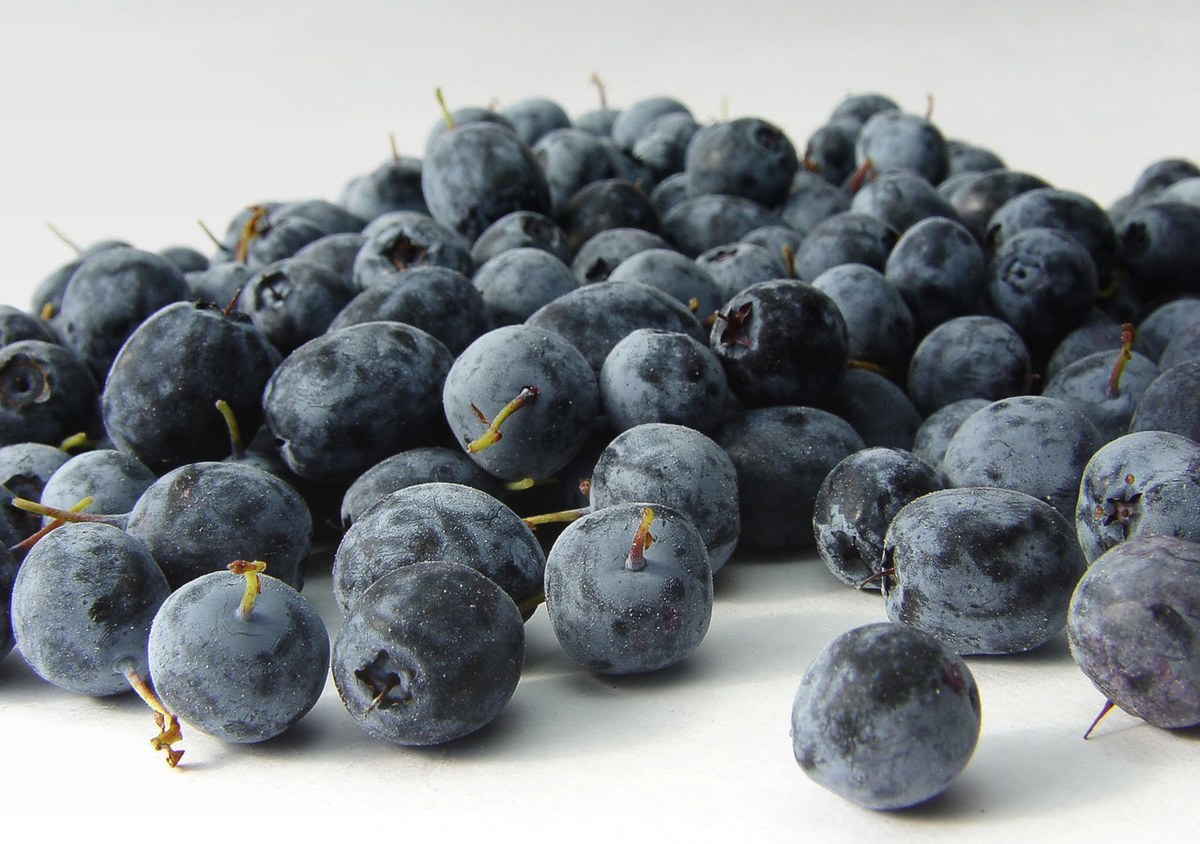 Açaí is fast becoming famous as a true superfruit as documentation grows on the acai berry pulp that is produced in the Amazon regions of Brazil. The acai fruit in whole is not directly edible since it is 95% seed and too hard to take a bite. The fruits are first harvested by climbing the 50-80 foot palm trees that grow in the floodplains of the Amazon River, to retrieve the clusters of acai berries. From there, they are rushed to facilities that inspect, wash and soak the fruits so that the thin layer of edible fruit surrounding the seed can be removed and made into a pulp or as more commonly known in the U.S., an acai puree. This is a time-sensitive process as the fruits themselves decay rapidly and are only worthwhile for up to 72 hours after harvest. It is the puree produced that is the most nutritious format to get acai and the first step of all acai products (including juices and powders which are products made from reprocessing the acai puree). When frozen promptly, acai purees can be preserved for years and maintain high levels of antioxidants, omegas, and fiber, three synergistic cornerstones to a healthy diet. It is, however, the antioxidants of acai that garner so much attention. The most abundant form of antioxidants studied so far in acai is called anthocyanins, most commonly known for anti-aging properties related to overall heart health and brain health. In fact, the anthocyanins in red wine are responsible for the French paradox, in which the French are known for drinking red wine and eating a less than a healthy diet, yet they exhibit longer life expectancies than other regions that eat more healthy. As many of you already know, the best way to get açaí outside of the Amazon, where the acai grows, is a frozen açaí puree. The freezer acts as a preservative for the highly perishable açai, so no preservatives are needed. It's that pure and simple.
Buy your acai the traditional way, as a puree in convenient frozen packs, never reprocessed into a powder or liquid. You can be guaranteed at least twice the antioxidants of leading acai juice blends. Try Amafruits Organic Acai packs, which contain only the finest quality, wild-harvested, organic açaí berries. No preservatives, artificial ingredients, soy additives or cheap filler juices. It is 100% All Natural, Organic Açaí Berry Purees (acai pulps) freshly frozen in easy-to-use.
Soo easy….and so delicious Açaí Bowl Berry Blend
This acai bowl recipe blends berries into the base for a little fruity sweetness. 
Ingredients 
Instructions
Add acai, berries, and water into a blender, and then blend to a thick consistency. Scoop into a bowl and top with granola and more berries.
Note: For easier blending, try breaking the acai pack into chunks inside the pack before opening and then add to the blender. A little extra liquid may be added also, if necessary.*
* Recipes and photo courtesy of Amafruits
The new kids on the block 
Frozen fruit purees are also a great way to get other fragile fruits like Acerola and Goioba, or hard to pulp fruits like Cupuacu, from the Amazon to the outside world.
What is an Acerola? 
Acerola also knows as the Barbados cherry, is a tropical fruit recognized as one of nature's most potent sources of Vitamin C, with up to 30 times more than oranges. It has a taste that ranges to semi-sweet and is low in natural sugars. Besides being an antioxidant powerhouse – Acerola is also a good source of Vitamin A and has an abundance of essential vitamins & minerals.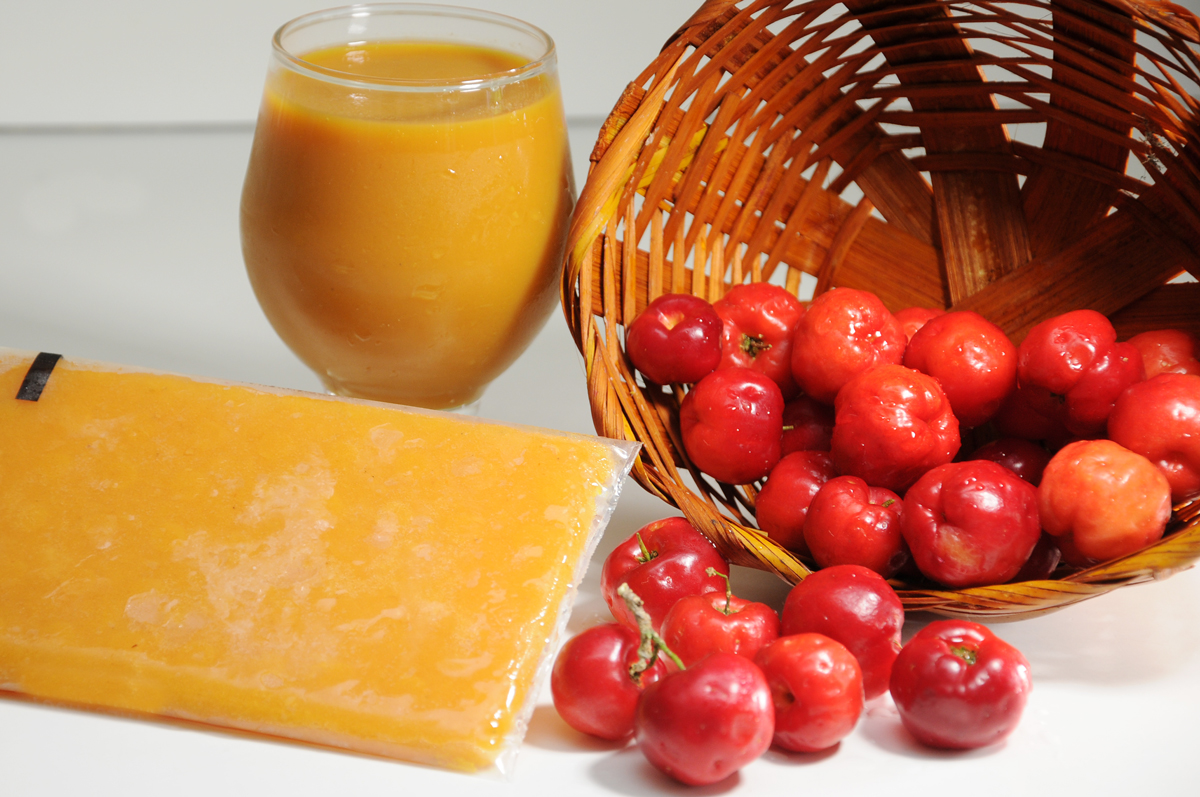 Nutrition contents of Acerola: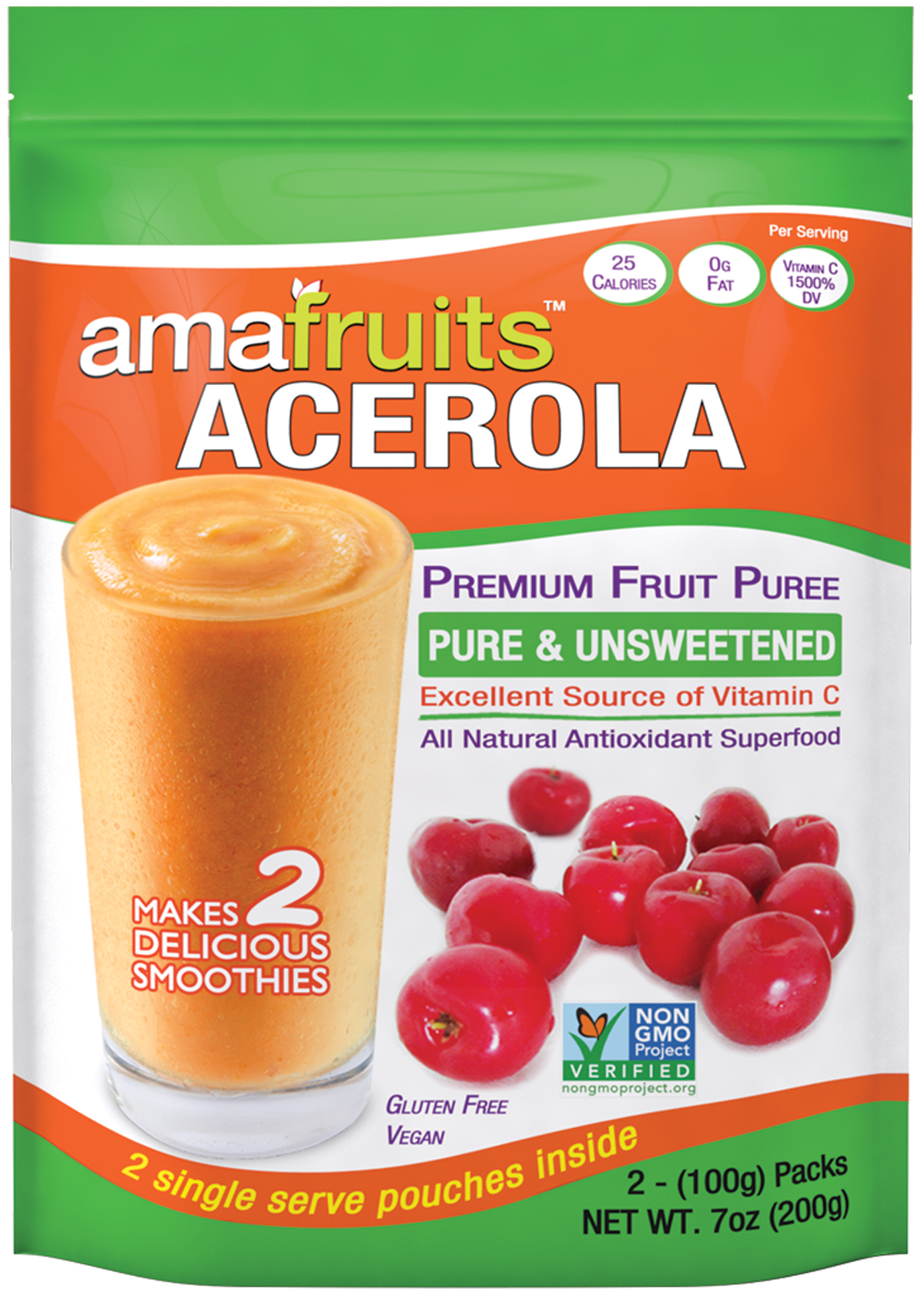 Benefits of Acerola:

What is a Goiaba? 
Also knows as delicious guava! Goiaba is an apple-sized tropical fruit with a creamy reddish-pink aromatic pulp with a sweet-sour taste and can be found in 4 types: most common are the red, and white, but there are also roses and yellow. Amafruits uses Red Goiaba, which is the sweeter variety and contains a large amount of lycopene and antioxidants and is also an excellent source of Vitamin C and Fiber. The entire Goiaba is edible, including the rind and the seeds.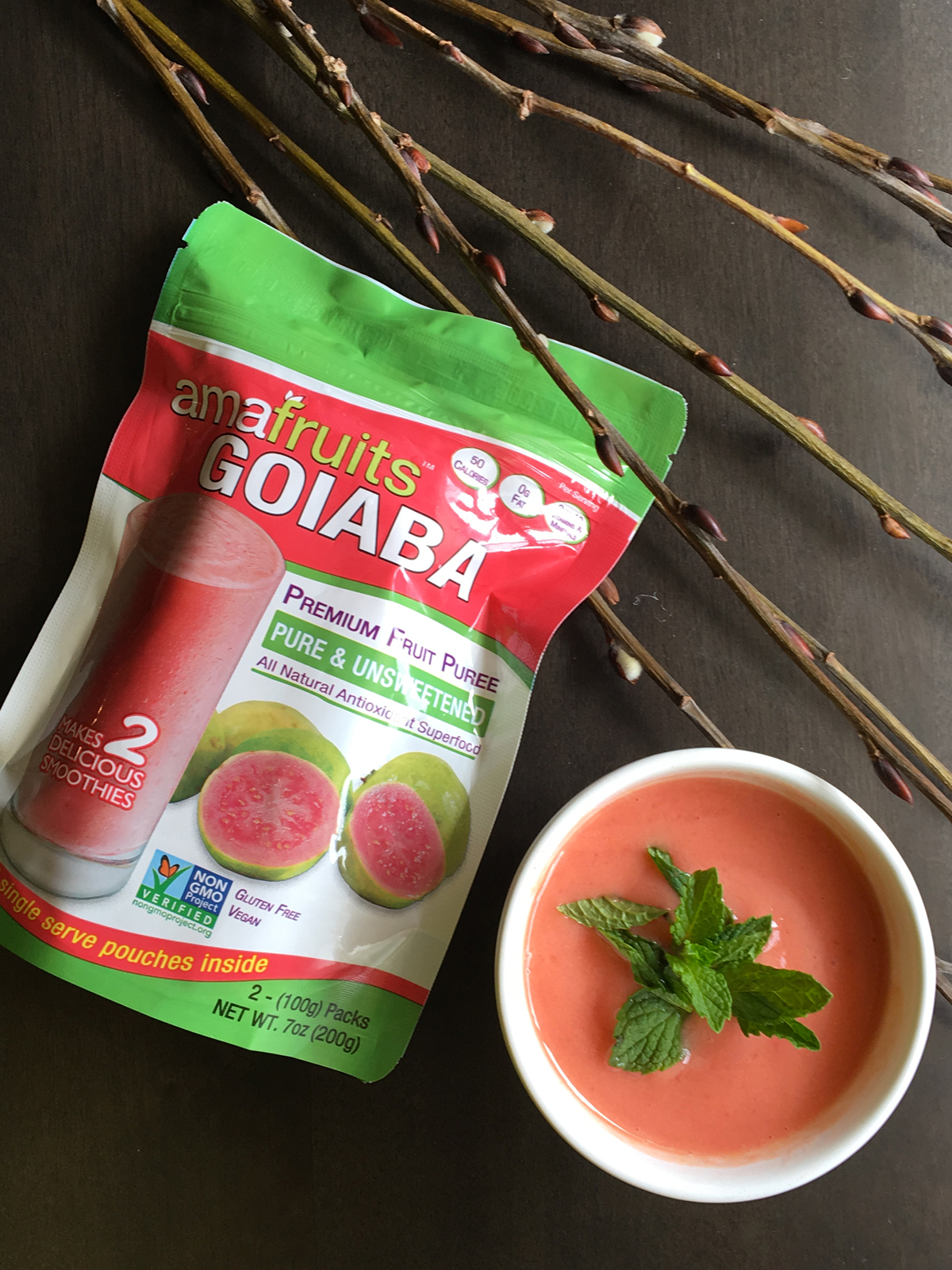 Nutritional Contents of Goiaba:


What are the benefits of Goiaba?
About AmaFruits
AmaFruits was established to offer authentic Brazilian-style Açaí to meet the growing demand and today is well known as the good source for pure Amazon superfruits.They pledge to provide only premium quality fruits and wholesome natural ingredients in their products. AmaFruits are committed to a triple-bottom-line approach: People, Planet, and Profits. They understand that their business belongs to a larger system in which everything is connected and that everything we do affects everything else. 
They are determined to seek new and creative ways for achieving environmental, social and financial success through their values and principles: Notably: Passion, placing customer's first, achieving a valued reputation, sustainable environmental practices, involvement with socially responsible partners, and last but not least, AmaFruits are committed to quality. You will taste the value and difference in AmaFruits healthy line! 
"We aspire to have an impact on the world by engaging others to make the initiatives of sustainability and social responsibility so it is as foundational to their purpose as it is to ours. We believe that the best way to ensure that we live up to our aspirations is to be completely transparent about our business practices. You should expect to see all of our values and principles in everything we produce, say and do. It is our simple promise to you!" said AmaFruits.
*The information available on ewellnessmag.com, including text, graphics, and other materials are for informational purposes only. Reliance on any information in ewellnessmag.com is at the user's own risk. Sponsored product placement may appear in the article. The visitor of this website acknowledges that the information available on or through ewellnessmag.com is not and is not intended to be a substitute for professional medical advice. Copyright © 2018 Brawo Press, Inc. All rights reserved.
---