Article
Natural benefits of amazing Aloe Vera!
Aloe Vera is one of nature's true gifts to our inner health and overall wellbeing. Aloe has been used since ancient times for medicinal purposes and it is also great for your hair and skin- it is a virtuous product to have on hand to help heal/soothe minor cuts, skin conditions like psoriasis and different ranges of burns. Aloe has many other benefits that help us to heal on the inside as well as the outside- and this is largely undisputed, it is anti-bacterial, anti-fungal, and anti-inflammatory and its versatility as a natural healer are well documented.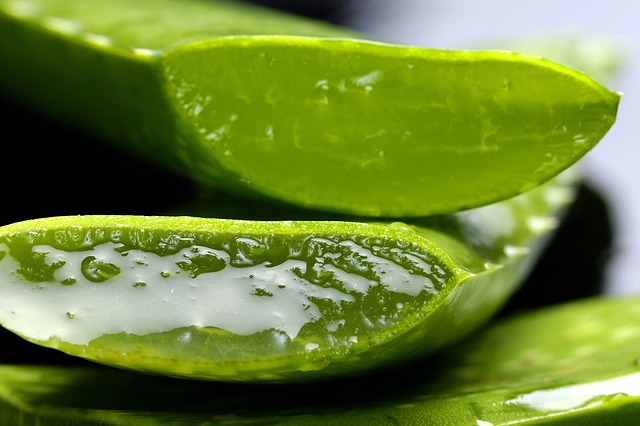 Aloe Vera is typically used by extracting the gel-like substance from the leaves, it can be applied externally and is safe to ingest, many health drinks will contain Aloe because it helps to cleanse and detoxify – it's high in many vitamins that provide crucial support for our bodily functions and processes (it's literally jam-packed with B vitamins!). Aloe Vera can assist in improved digestion, better circulation and act as a welcome boost to our immune system. Aloe used as an anti-inflammatory can be helpful for soothing joint and muscle pain, as well as more chronic conditions such as Arthritis. 
As with any natural gift like Aloe Vera, the purer the Aloe- the better the result, both inside and outside. Earths Daughter is a champion of natural and organic Aloe. Their Aloe Gel is 99.75% pure with no filler or additives that are often found in other alternatives…this means you reap the full blessing to your health, and the Aloe is absorbed quicker and more effectively.  
 
Here we find out more about Earth's Daughter and how they are paving the way forward to supply the best Aloe gel possible for your health, hair, and skin! 
Aloe gel straight from the leaves 
Earth's Daughter was started to fill an unmet need for pure organic aloe vera gel.  We had grown up using aloe gel straight from the leaves and noticed that almost all of the products marketed as aloe vera gel actually contained very little aloe vera in them -- and most contained a number of harmful chemicals.  In fact, the amount of deceptive marketing going on in the aloe vera gel industry was shocking!  
"It was virtually impossible to find pure aloe vera gel much less organic aloe vera gel.   That realization, along with the desire to create a company that was "Earth Friendly", inspired us to start Earth's Daughter.  We also believe in giving back to the world that's been so good to us and for that reason made it part of our mission to give back 5% of profits to charity for humanitarian and environmental causes." –said Earth's Daughter, which signature product uses all natural Aloe vera. 
 
Earth's Daughter signature product uses all natural Aloe Vera: 
Aloe vera gel is a 100% natural plant-based gel that is Mother Nature's gift to your skin.  With its abundance of active vitamins, enzymes, and amino acids, this all-natural gel is one of the few naturally occurring ingredients that can moisturize, heal, and disinfect your skin all at the same time …without the man-made chemicals and additives that are harmful to your skin and damaging to our environment.
Natural organic aloe vera gel contains powerful and natural antioxidants called polyphenols that can inhibit the growth of bacteria that cause infection.   In fact, aloe vera gel contains over 200 active vitamins, enzymes, and amino acids to help protect and replenish the skins natural barrier.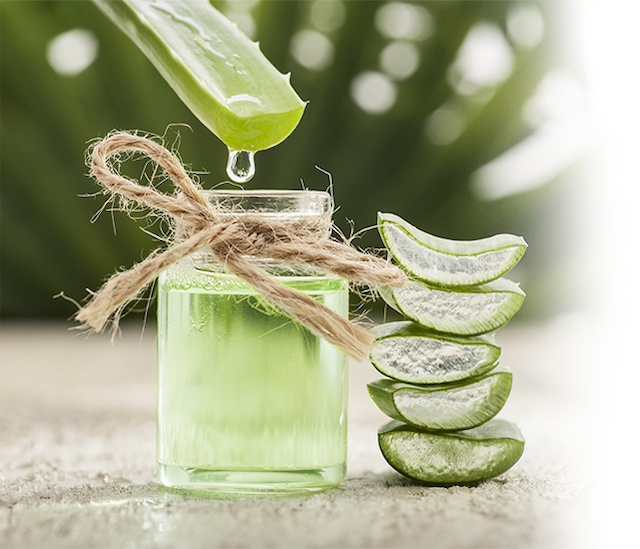 How Aloe Vera can help you: 
I'm sure you've already heard about the ability of aloe to help with sunburn or heal cuts and scrapes, but did you know it's also great for moisturizing the skin, treating acne, reducing the appearance of fine lines and wrinkles, reducing dark spots, treating eczema, healing post-cancer treatment skin burns and sores, and helps prevent and heal scarring.  It also works great as an aftershave gel for razor burns and even helps fight athlete's foot!
Many of our customers also use our aloe for their hair.  They use it both as a hair gel and as a leave-in conditioner.
There are so many uses for our organic aloe that we provide a free "30 Uses for Aloe Vera" eBook with every purchase of Earth's Daughter aloe vera.  Some other uses not mentioned above include making a face mask or a face wash, making a cream, reducing dandruff, removing eye makeup and sanitizing your hands.
The encouraging and positive reviews we get from our customers are truly heartening and we're often surprised by the many different ways in which our customers are using our organic aloe.  We've found that many customers are also using Earth's Daughter organic aloe as a part of their DIY beauty regimen and are often mixing it in with Shea butter, coconut oil, essential oils, and other natural skincare products.

Check it out here!
Organic Aloe Vera Gel: 
We add just a touch of natural preservative to give it a shelf life and a drop of natural Xanthum to help it better coat your skin, and the result is one of the purest organic aloe vera gels available on the market today.  We never use powders or concentrates and never add water to our aloe. Our Organic aloe vera is available in 12 oz, 8 oz, and a two pack of 4 oz bottles.  All of these products are 99.75% (by volume) pure organic aloe.  
Aloe Vera Spray: 
We've also recently introduced a new Organic Aloe Vera spray (Hydra Mist) that contains a drop of cucumber oil to give it a fresh scent.  
The Hydra Mist spray product includes both an 8oz spray bottle and a 2 oz mini spray bottle that's perfect for a purse.

More Amazing Aloe Vera Products from Earth's Daughter: 
In our quest to introduce organic products into existing skincare markets, we've also recently introduced a USDA organic lip balm product that's unique in being both organic and USDA certified.
It contains Organic Sunflower oil, Organic Beeswax, Organic Coconut Oil, Organic Cherry, Vanilla, Coconut, and Strawberry Flavors, Organic Essential Oils of Eucalyptus, Peppermint, Orange, Lemon, and Lime, Vitamin E, and Organic Rosemary and Calendula Extracts.
Our generation is looking for a way to moisturize and heal their skin without all the harmful chemicals and additives of traditional skin lotions and gels that are not only dangerous for your skin but also dangerous for the earth. 
Try Earth's Daughter products with full confidence in nature's healing properties of Aloe Vera!
*In partnership with our friends at  Earth's Daughter 
*

The information available on ewellnessmag.com, including text, graphics, and other materials are for informational purposes only. Reliance on any information in ewellnessmag.com is at the user's own risk. Sponsored product placement may appear in the article. The visitor of this website acknowledges that the information available on or through ewellnessmag.com is not and is not intended to be a substitute for professional medical advice. Copyright © 2018 Brawo Press, Inc. All rights reserved.

   
---