Article
Healthy Boosts for Natural Energy!
We know it all too well…the mighty crash of energy that descends us into dullness around mid-late afternoon! Even with a healthy lunch in our belly, it is highly common to feel sluggish and weary as our blood sugar levels drop 1-3 hours after lunch. What you need is a healthy boost of natural energy! This is where good quality snacks and energy supplements offer us some relief and rejuvenation so we inject a burst of energy that sees us through the remainder of our day. Ideally, snacking on some fruit and handfuls of super-foods are some of the best ways to give ourselves that pick me up. Avoiding large/heavy lunches and opting for a "less but often" approach can also help. Energy drinks have seen a sharp sales increase because fluids are absorbed so quickly and many of these drinks contain caffeine which provides that mental alertness kick we often need. However, they may also contain lots of sugar or artificial sweeteners which are not healthy and cause conflicts with our natural metabolic processes. 
So, here we look at a few healthy boosts for your body and natural energy!
1.    Get out and about
Movement is one of the best ways to wake ourselves up from that afternoon slump. If you work in an office environment or have a sedentary job then taking a short 15-20 minute walk can help to uplift you. If you manage to catch some sunshine too then it doubles the boost as the sun provides us with vitamin D which can help to improve our mood and cognition. Stress is a big factor in those slumps of energy, gentle exercise is a great way to combat stress and elevate your mind and mood. Pay attention to your body, if you notice energy depletion at a certain time of day on a regular basis it may mean you need to look at your overall diet, sleep pattern, activity levels, and how well you hydrate yourself with water.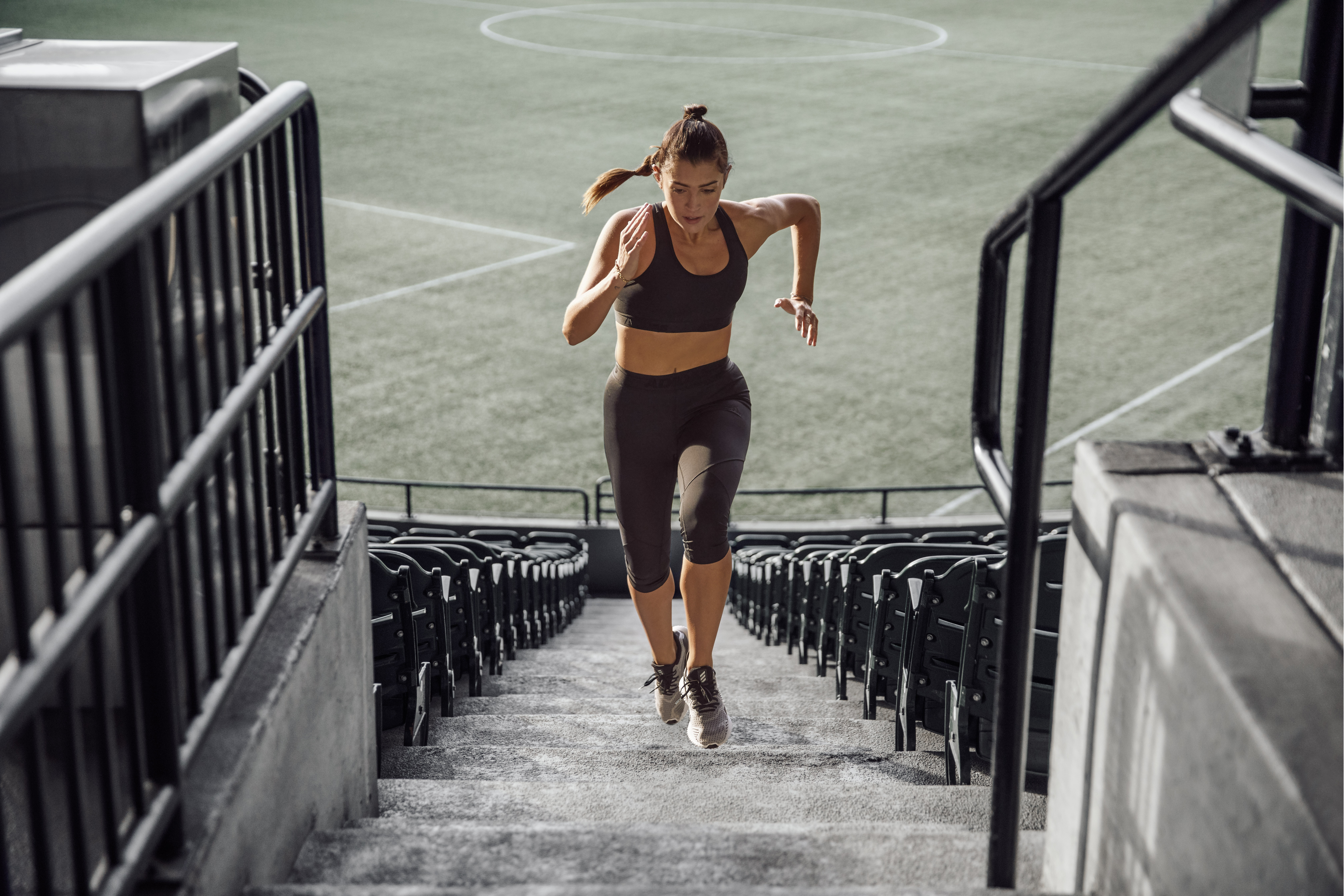 Photo courtesy of Adidas
2.    Breathing and Essential oils 
A few drops of essential oils can be dabbed onto a handkerchief, keep one in your pocket and take a few deep breaths. Many essential oils contain healing and regenerative properties. Very often we forget to actually breathe properly when we yawn it is our reflexes kicking in so we can inhale oxygen. More awareness of your breathing helps to restore a natural rhythm to it. Focus on a few deep breaths, in through your nose and out through your mouth. Oxygen is our brains fuel (as well as carbohydrates!) and essential oils help to arouse our alertness. Try citrus infused oils, peppermint, and lavender. Look for oils that are energizing or calming in nature bearing in mind that essential oils all have specific uses and not all are meant to be inhaled. 
3.    Hydrate
Water is the foundation for all our metabolic functions and processes. Water is an important area to look at when you constantly feel low on energy, lethargic, and stressed. We can add flavors to water so it's a little more exciting to drink, tasteful and if we add citrus fruits like lemon or orange they also act as natural cleansers and energizers that help to revitalize us.  There are some energy drinks that are better for you and these are worthwhile to seek out so you get the energy lift you need without compromising on your health and well-being.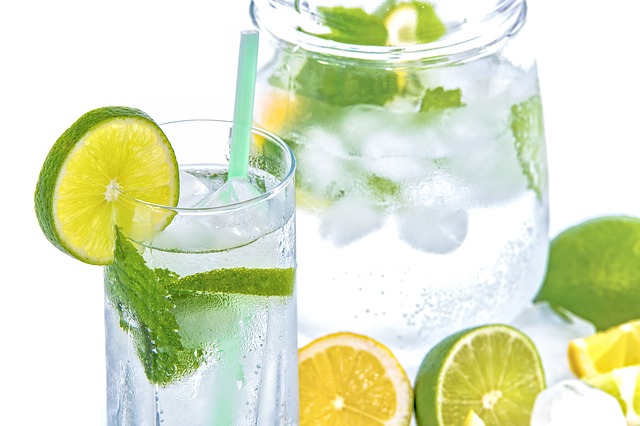 X2 All Natural 
Energy is
a better-for-you energy drink, that allows consumers to perform at an increased level while maintaining a healthy lifestyle every day.  Created by Advanced bio Development after nearly a decade or research and development, X2 is made from only high-quality, all-natural ingredients and provides sustained energy in a great-tasting non-carbonated drink, with no jitters or crash.  X2 launched nationally in the fall of 2017 in Subway Restaurants. Since then, they have sold more than 11 million cans and have continued to expand to other retailers.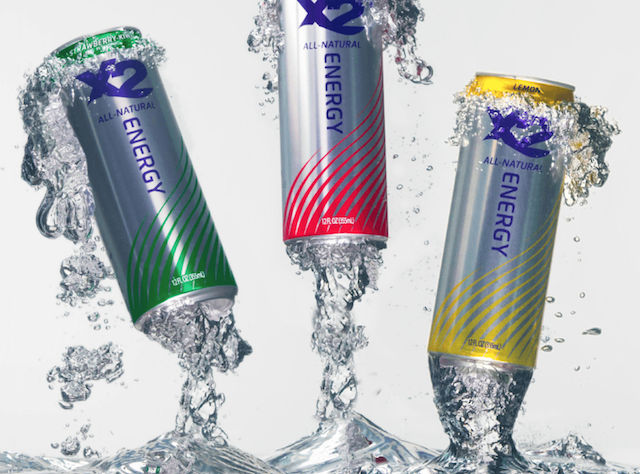 X2 has its origins in a patented product that was designed specifically for high-performance athletes.  Concerned with the excessive use of and dependence on performance-enhancing drugs, X2's founder, Dr. Ralph Ferrante, committed himself to developing a safe, natural alternative to risky products and banned substances. The culmination of his initial effort was "X2Performance Natural Sports Energy", a two-ounce shot that works to generate and regenerate the natural resources the body uses to increase energy levels. It boosts training, workouts, and competitive performance.  Elite athletes, including triathletes, weight trainers, Cross-fit enthusiasts, runners, cyclists, and others, appreciate its effectiveness.  In addition, players across approximately fifteen professional sports teams (NBA, NHL, MLB, NFL) use this two-ounce shot!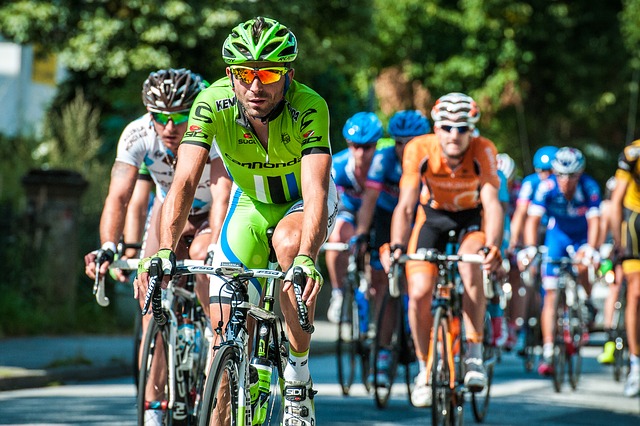 A healthy shot of energy:
Recognizing that everyone, not just elite athletes, often want more energy
,
 Dr. Ferrante then decided to leverage the success of his sports energy shot to create a healthy, more mainstream drink that's ideal for everyday use. 
The energy drink category has seen very little innovation in recent years. Instead, also-ran brands have tried to gain market share by undercutting prices. All this time, concerns about the healthfulness of energy drinks continued to increase. People were consuming energy drinks for a needed energy boost, but many had reservations about the wholesomeness of these products and many were turned off by the artificial taste.  Research confirmed that consumers wanted a healthier alternative, but no mainstream options were available.  
Dr. Ferrante took this challenge head-on, developing X2 All Natural Energy, a great tasting, refreshing, all-natural energy drink sold in a twelve-ounce slim can and available in three flavors:
Raspberry, Strawberry Kiwi, and Lemon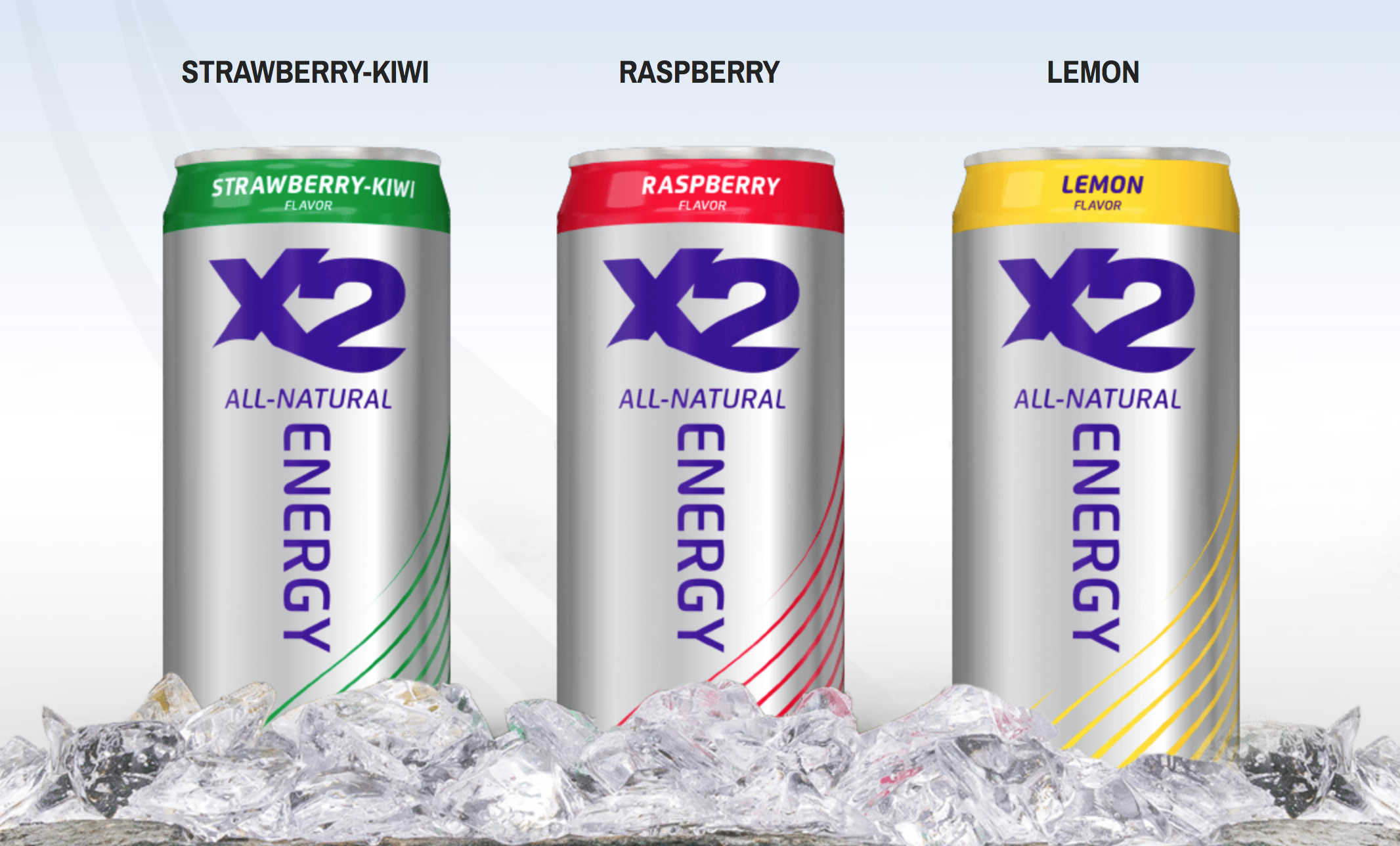 Photo courtesy of X2 All Natural Energy 
X2 All Natural Energy includes only clean, simple, natural ingredients and nothing artificial.  

The caffeine in X2 is naturally derived from a fortified green tea blend which also contributes to the flavor and contains antioxidants & nutrients with many health benefits.  With 90 mg of caffeine, X2 is similar in potency to a small cup of coffee.

In addition to the caffeine from tea, X2 leverages four natural sugars as its true energy sources.  Two fast-burning sugars, glucose and cane sugar are quickly absorbed into the bloodstream. These are complemented by two slower-reacting sugars: honey and ribose. 

The honey is absorbed into the bloodstream more gradually, prolonging the boost of energy, and the ribose helps regenerate spent energy molecules in the body. 
No other energy drink offers this unique combination of ingredients! 
X2 is non-carbonated, smooth and refreshing and each twelve ounce has only 100 calories! By using this special formula of green tea plus a combination of fast and slow burning sugars, the body experiences a gradual increase in energy.  X2 contains lower sugar and no artificial stimulants, and the result is a smooth, sustained lift without jitters or a hard crash. X2 has up to half the sugar and 90% less sodium than leading energy drinks. Another difference with X2 versus other energy drinks is how good it tastes!
X2 is perfect for people who want to maintain a healthy, active lifestyle. It's an ideal energy drink for any time of the day, whether as a replacement for morning coffee or tea, an afternoon pick-me-up in the office or at home, as a lift after school, a boost before a workout, or to increase attentiveness during a long, monotonous car drive.  Its three fruit flavors make X2 a natural pairing with food!   
*The information available on ewellnessmag.com, including text, graphics, and other materials are for informational purposes only. Reliance on any information in ewellnessmag.com is at the user's own risk. Sponsored product placement may appear in the article. The visitor of this website acknowledges that the information available on or through ewellnessmag.com is not and is not intended to be a substitute for professional medical advice. Copyright © 2018 Brawo Press, Inc. All rights reserved.
---