Article
Health Motivated by Simplicity and KIKNBAC Assets
Your health is precious; too often the emphasis falls too heavily on complicated diets, supplements and fitness routines that effectively strangle your motivation- because it just feels like too much work. It helps to remind yourself that your wellbeing doesn't need to be a constant uphill struggle. It can be simplified; streamlined, and catered to your unique needs- you just need to work smarter with your health!

When we incorporate simplicity as a factor in our health and wellbeing goals then we set the tone of our journey and the lifestyle changes we may need to make, or just tweak a little as we move forward.
Whatever your wellness goals are, always consider what you aim to achieve and take small, yet effective steps toward those goals- each day. Support yourself naturally as often as possible so you don't clutter your body with more toxins, chemicals, and pollutants- many of which are hidden in the processed foods and snacks that we eat out of convenience rather than need.
KIKNBAC Assets or KBA® wholeheartedly believes in simplicity and fuss-free support for your health because they know that helps you stick to your aims and remain motivated!
KIKNBAC assets (KBA®) specialize in "provisions for life" and here is what they have to say!
Anything worth doing right, like caring for your body and the treasure of better health, isn't easy or necessarily cheap to do. And while we at KIKNBAC Assets believe this sentiment, we are also constantly looking to disprove it!
Caring for your body shouldn't be overly expensive or complicated. That's why with each product we create we aim for ease of use infused with maximum benefits and results. As a family owned and run company we seek to share the health gems we've found and improved upon while on our own wellbeing journeys, combining that knowledge and experience into supplements and teas that are crafted to improve body function and appearance in a natural way.
Why KIKNBAC set out to change health perspectives:
"Why" is an intrinsic motivator for what we aim for and subsequently do- here is KIKNBAC's "why".
As a family of four, ranging in age from 20-50+, we have tried many different methods and have approached health in several different ways. Having followed the food and workout trends through the years—doing them in conjunction with lifestyle changes brought on by our move from the city to the quiet country—our family has done just about everything! Some approaches have worked better than others depending on our age or gender, and those are the ones we have cultivated and continued to explore.
Illness is common in our family tree and the medications prescribed to us often focused on treating the symptoms rather than the causes or underlying issues. This became another motivator in our search for natural options and discovering beneficial herbs right outside our door. After doing all of this unplanned research and work to improve our own bodies we came to the realization that we could save a lot of other people from exerting that same effort by simply sharing our results and knowledge gained over time. In other words, we do the grueling research so that others can simply take a couple of teaspoons a day of the appropriate supplement and see the results while gaining the health benefits they provide!
Natural ingredients- natural products!
Where their products are concerned, KIKNBAC Assets strives to use all natural ingredients and by extension, respecting nature by opting to use sustainable harvesting and vegan options when available.
Since their move to the country years ago, they have gained a new appreciation for the land and the world in general. There are so many things to admire, preserve and respect, and they'd be falling short on their mission if they didn't try to protect them.
Health and wellbeing supplements and products are slowly becoming more affordable as time passes and interest grows, but it still has a long way to go. KBA® have made their own products cost-efficient and therefore increasingly affordable for anyone looking to take those all -important leaps toward taking better care of their body.
Energy and Radiance - by KIKNBAC
Recently KIKNBAC Assets have added their newest line of products under their

Mosea

Elements brand.
Energy and Radiance are new to the lineup but have been generated to focus on what their customers are ultimately seeking. They took the foundations of their single herb supplements and created unique blends with complimentary ingredients to inspire and support health- from the inside out.
Energy - by KIKNBAC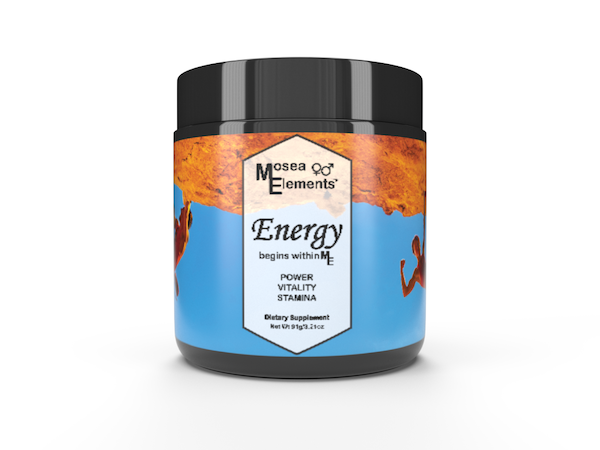 Mosea Elements All Natural Radiance – For Beauty, All Natural Hair, Skin and Nails, contains Vitamins with Goji Berries, Organic And Wild Harvested Herbs, An Antioxidant and Collagen Boost For Men And Women!
Radiance - by KIKNBAC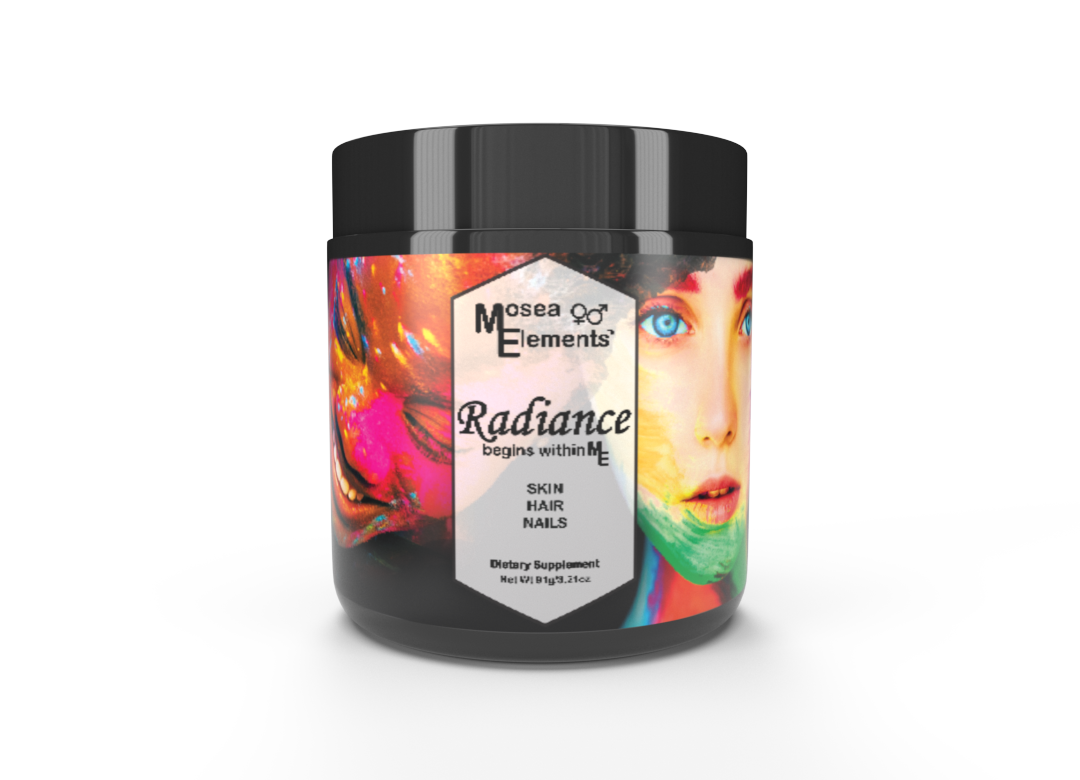 Using only the finest organic and wild harvested herbs!

Superfoods like Goji Berry, Pine Needle, Pineapple, and Orange create a powerhouse of enriched vitamins and minerals excellent for skin, hair, and nail health, beauty, and shine. Increase your natural radiance from the inside out. Enhance your natural beauty and luminescence with our radiance boosting powder formulated to naturally promote the health of nails, hair, and skin.
Convenient packaging and a free scoop make adding these supplements to your choice of beverage fuss-free.
No nasties added!  The energy booster and radiance blend are suitable for Vegans and Paleo. It is Non-GMO, Gluten-free, No Soy, No Dairy, No Added Sugar, No Fillers, and Cruelty-Free. Simply add to water or your beverage of choice.
Health motivated by simplicity:
KIKNBAC Assets know that "health" and "ease" aren't words you typically see together, so their goal is to make this pairing a definitive reality.
"Taking care of yourself shouldn't only be affordable, it should also be simple! So simple, that you hardly have to think about it when incorporating it into your diet or lifestyle. KIKNBAC Assets' supplements are just that, simple and easy to include in your everyday life. On top of offering great products to help you reach your goals, we share our knowledge and research in our blog and on our website. Each week we tackle tough subjects and let you in on the secret herbs or techniques we've found out there to enhance your health" said KIKNBAC Assets.
KBA® offers safe and affordable shipping to all their clients in the continental United States and has a dedicated team of very qualified individuals who are happy to assist you with any questions, issues, or concerns you may have regarding our products.
KBA® is confident in what they offer! They aim to guarantee your satisfaction, which is why they include a 30-day warranty on every KBA® product and money back guarantee to every client. No questions asked. That's a promise!
 *In partnership with our friends at  KBA® .
* The information available on ewellnessmag.com, including text, graphics, and other materials are for informational purposes only. Reliance on any information in ewellnessmag.com is at the user's own risk. Sponsored product placement may appear in the article. The visitor of this website acknowledges that the information available on or through ewellnessmag.com is not and is not intended to be a substitute for professional medical advice. Copyright © 2018 Brawo Press, Inc. All rights reserved.

   
---