Article
Healing Pain Relief the Healthy Way!
Unfortunately, try as we may, we cannot avoid pain, injuries, or putting ourselves at some level of risk as we journey through life. We are human after all…but the amazing thing about our body is its charming ability to heal itself and direct us to the source of that pain so we can mend. Many over the counter pain relievers disguise and mask the pain that we feel, which is great, but the downside is we may continue doing what we are doing as the pain becomes bearable and actually cause ourselves more damage long term. For too long we have been led to believe the "no pain, no gain" mantra and this is disheartening and actually puts many people off exercise and keeping fit. We should not feel pain during activity, mild discomfort perhaps, yes, because our bodies need a certain amount of overload or resistance to gain strength and improve fitness. Over time, as we age, we may also become more susceptible to injury and wear and tear on our joints and ligaments, this is something we cannot wholly avoid but we can arm ourselves with knowledge so we can keep moving forward in some way, shape, or form.
Here we look at a few ways we can heal ourselves in a healthy way, whether it's a recent injury at the gym or something that over time has become more persistent and has a detrimental effect on your day-to-day life.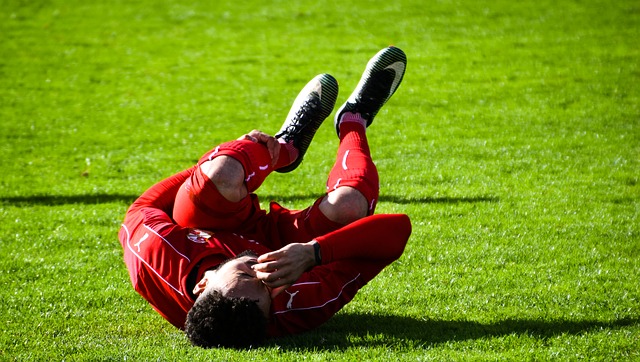 1.    Essential oils and Mother Nature
We tend to rush for over the counter pain relief without first investigating what mother nature can offer us in terms of activating or speeding up a healing process. For instance, many essential oils are known for the potent power in mending our body and those common aches and pains we may suffer from time to time. Many of these oils are natural analgesics, anti-viral, anti-inflammatory, anti-microbial and anti-bacterial also. Perhaps you have strained a muscle, or injured your knee in some way, use your own discretion according to the type of injury you have and check out some essential oils and minerals that may help you. Of course, healing the natural way may take a little longer, but could prove less harmful long term. Here are a few great pain relieving essential oils to try:
Lavender (calming, soothing effect for joint, muscle pain, and helps to combat stress)

Eucalyptus (analgesic and anti-inflammatory, good for use on muscular aches and pains and nerve pain)

Juniper (anti-spasmodic and anti-rheumatic, good for reducing pain from muscle spasms, fibromyalgia and arthritic conditions)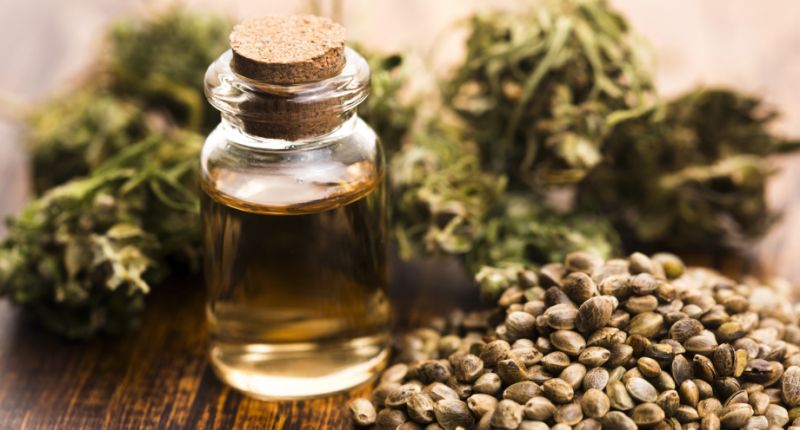 Note: essential oils are very powerful on their own. To dilute, add a few drops of essential oil into the 

carrier

oil such as coconut oil, avocado oil, or jojoba oil to use for the message on aches, pains, and injuries.
2.    Cold /Heat Packs
Cold/Heat therapy is a great first aider for our injuries and typical aches and strains we may suffer during activity or just day-to-day living. When is it best to use a cold treatment and when is it best to use heat? Applying an ice pack or a cold treatment helps to restrict blood flow to the area so it's best used immediately after an injury to reduce swelling/inflammation. However, cold therapy should not be used on stiff muscles and joints! Heat treatments are better to relieve stiffness, as they will increase blood flow to the area, soothing soreness and helping to improve your range of motion. If an injury is already very warm to the touch, it is advised to not apply more heat.
Whichever way we look at it, we need to wise up to how we can mindfully heal and reduce our dependency on OTC pain relief. In essence, we opt for longer-term resolution rather than a quick fix. Ted's Brain Science Products is the future of pain relief. Ted's is dedicated to giving individuals their lives and freedom back by developing novel therapeutics targeting the alleviation of pain.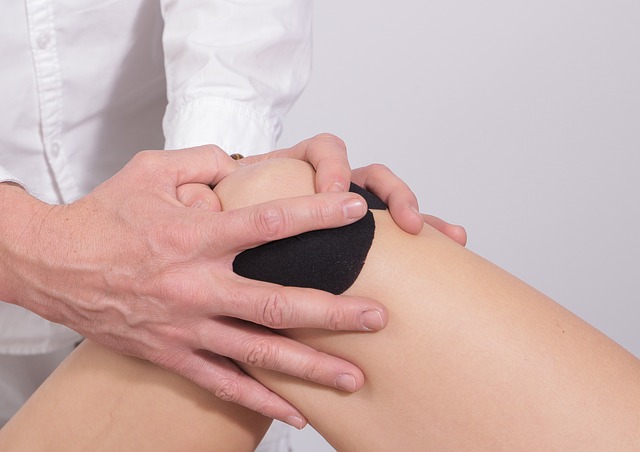 Ted's, is named after their co-founder Dr. Ted Price and rooted from Ted's own basketball-related injury. He had been studying the effects Resveratrol has on pain signals within the nerves and realized he could easily whip up some cream in the lab. After applying the first batch to his skin, he realized he could dramatically change the world of OTC pain products.
Many people have heard of resveratrol, the powerful anti-aging molecule found in red wine (theirs comes from Japanese knotweed). It turns out resveratrol may do a lot more than just keep away wrinkles. This is where salicylic acid comes in (which comes from the wintergreen plant). Salicylic acid might be the oldest pain reliever known to humans. But combine it with resveratrol, put it on something that hurts, suddenly, by all appearances, there's a brand new, very exciting chemistry happening…and all with nothing but two simple, nature-made products!
When you get an injury, the nerves nearby do more than just carry the pain signal to your brain. They become "hyper-excited", which means they turn up the volume on all other sensations. So after an injury, much of the pain you feel can actually be false pain caused by the volume on your nerves being "too loud".
Over time, this hyper-excitability mechanism can turn into chronic pain. It can even lead to painkiller dependency and abuse. It doesn't have to be that way though!
Through his research, Ted and his team discovered that the specific combination of natural ingredients in Ted's pain cream appears to turn the volume on nerves back to normal levels. So false pain gets eliminated, but true pain signals (the helpful, stop-doing-that-you're-hurting-something! kind) can still get through.
About Ted's Pain Cream: Try the first product on the market that doesn't just numb pain, it outsmarts it on a molecular level.
Buy Now on Amazon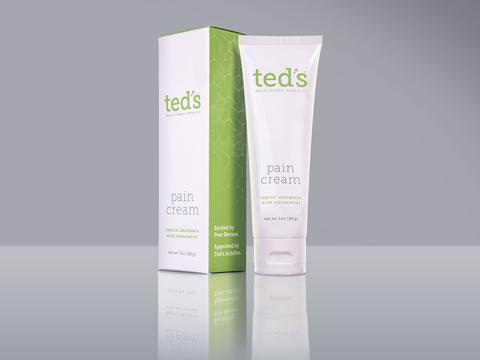 Two natural ingredients in Ted's™ (methyl salicylate from the wintergreen plant, and resveratrol from grape leaves or Japanese knotweed) appear to work together in a brand new, previously unknown way.

Unlike other topical treatments, Ted's™ doesn't numb your nerves, nor does it simply distract you with menthol or heat. It actually resets your nerves to their pre-injury state, eliminating false pain, while allowing important, true pain signals to still make it through.

Ted's research also suggests that when applied three times a day, it only takes the ingredients in Ted's™ pain cream a few days to turn the nerve pain volume back down, maybe even permanently. It's worth mentioning that for some people, Ted's™ takes longer to work than other treatments, but they also agree it more than makes up for it.
Ingredients in Ted's Pain Cream:
Active Ingredient:

Methyl Salicylate 10%
Other Ingredients:
Arnica Montana Flower Extract, Boswellia Serrata Extract, Butylene Glycol, Caprylyl Glycol, Cetearyl Alcohol, Cetearyl Olivate, Cetyl Alcohol, Glycerin, Glyceryl Stearate, Methylsulfonylmethane, PEG-100 Stearate, Phenoxyethanol, Polysorbate-20, Propylene Glycol, Purified Water, Resveratrol, Sorbitan Olivate, Stearic Acid, Tetrasodium EDTA, Triethanolamine.
Additional Guidance:
People with aspirin allergies should avoid Wintergreen oil (methyl salicylate).

Not recommended for people on blood thinners.

May cause discomfort for people with CRPS II.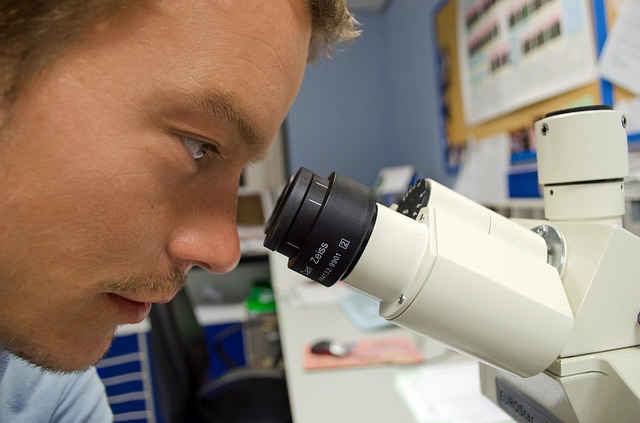 "Without neuroscientists, Ted's Brain Science would not exist. We believe it is important to give back to the field of neuroscience. A portion of each tube sold is donated to the Larry Cauller Neuroscience Travel Fund which helps students travel to important scientific conferences which are a very important part of building a successful career in research" - Ted's Brain Science.
*The information available on ewellnessmag.com, including text, graphics, and other materials are for informational purposes only. Reliance on any information in ewellnessmag.com is at the user's own risk. Sponsored product placement may appear in the article. The visitor of this website acknowledges that the information available on or through ewellnessmag.com is not and is not intended to be a substitute for professional medical advice. Copyright © 2018 Brawo Press, Inc. All rights reserved.
---