Article
Yoga and Well Being for you and your Family with Kriya Veda!
Yoga is one of the best techniques for improving flexibility, posture, and mindfulness. It's restorative and remedial and produces great physical results as well as enhancing our mental and emotional well-being. Yoga and Kriya Veda takes us on a journey and we can share it with the ones that we love most- our children! There are many health-related benefits for children that practice yoga and many studies have outlined how it heightens their inner well being too. There are different types of yoga practice, always start at the beginners level if you are new to it and watch yourself and family progress through each pose. Exercise doesn't always need to be intense or hard; yoga introduces us to the calmer aspects of health as we align our mind and body as one. Here are some ways yoga helps us move forward!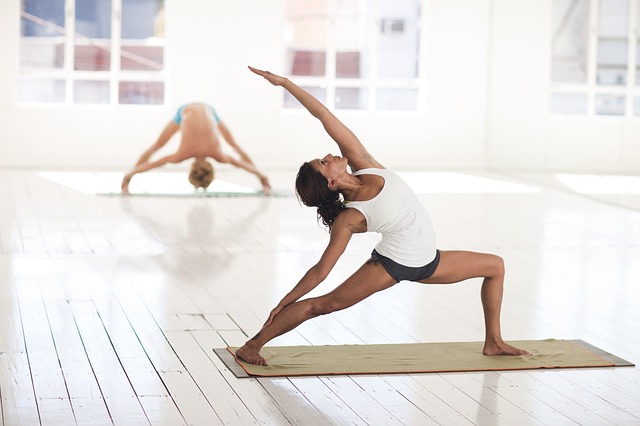 1.    Stress less
 It has been well documented that yoga-based exercise positively impacts how we navigate through stress and anxiety. Stress hurts our health in many ways and much of our emotion is stored in our gut, when we feel anxious or nervous it commonly manifests as a digestive issue. Just 10-15 minutes yoga practice each day can make all the difference in how we deal with our challenges…and this applies to children too. Childhood has become more anxiety-ridden; the rise of social media, more exams and tests at school and "fitting in" puts a lot of undue pressure on our little ones. Children don't have the mental strength or emotional intelligence to cope with such anxiety so it can affect them greatly. We can help them and ourselves too as we create a healthy bond through a positive outlet.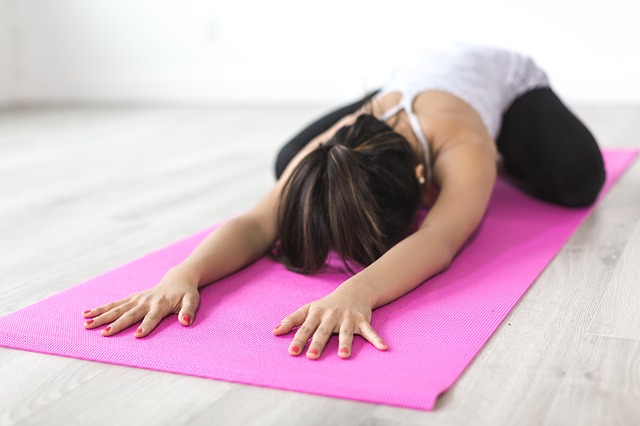 2.    More flexibility and Movement
As we age we lose suppleness and bone density. For many that may suffer joint issues or back problems, high impact physical activity is just not helpful and can potentially cause more harm if due care is not taken. The great thing about yoga is that it is low impact and suitable for all levels and ranges of flexibility. Think of it as a journey toward an increased range of motion at your joints, more defined musculature and increased mind-body awareness. Many poses can be modified so you move into them with patience and ease at your own individual level. Celebrate the small achievements and instill this when you practice with your children too. Confidence is built layer upon layer!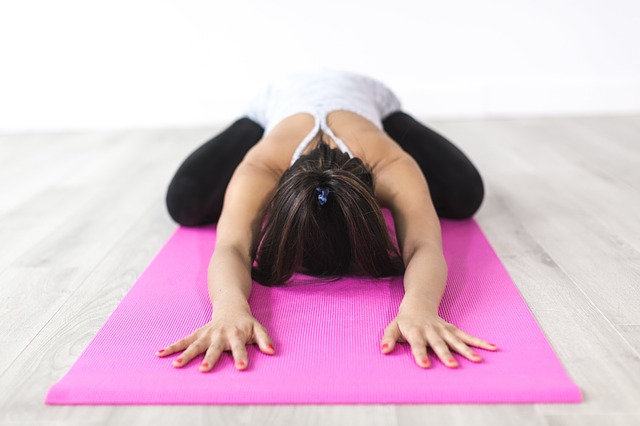 3. Yoga equipment that can help
When you practice with your children, remember to keep the fun alive, kids thrive on challenge and getting better at new things in a casual yet curious way. There are many retailers of yoga equipment that can help you and your family on your journey; here we look at Kriya Veda!
Kriya Veda is a premium yoga-inspired brand that represents clean living, luxurious design, and exceptional quality. Their passion has created transformational lifestyle products that focus on the inner and outer well-being of their customers. The founder, Kristin Nikolich, is a cancer survivor and has made it her mission to connect, inspire, and motivate every day with her eco-chic yoga accessories. She launched Kriya Veda in 2016, creating versatile products that are non-toxic because she wants you to feel confident about taking a greener path to wellness.
Experiencing firsthand the critical need to help children and their families emotionally cope with hospitalization, Daniels partnered with the late neuro research scientist, Dr. Candace Pert, the mother of mind-body medicine, and the Yale Center for Emotional Intelligence, to improve patient outcomes, and promote health and wellness in families through the practice of mindfulness.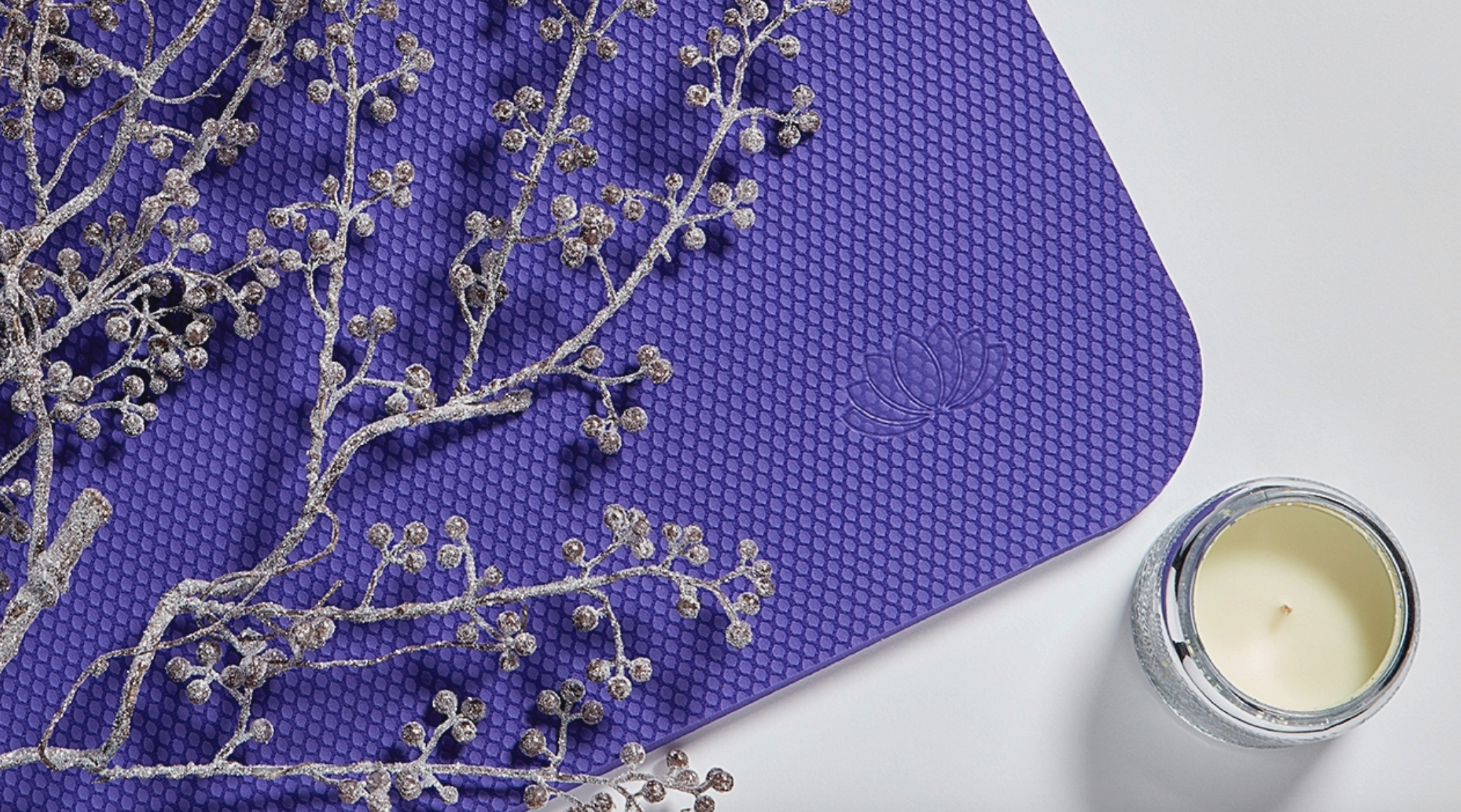 Kriya Veda yoga mats are made from TPE material, which means, they are free of PVC, rubber, toxins, latex, chloride, and lead. Their closed-cell construction makes them odorless and 100% hypoallergenic. They are also biodegradable and recyclable, ensuring that we help play a role in protecting our environment. Their collection of mats are SGS tested and certified for non-toxicity, ensuring they are free of toxic phthalates, dioxins and furans, and heavy metals that can cause environmental and human health risks. Much emphasis is put into the cushioning and texture of their mats, making them superior in the marketplace. They are lightweight and have a high durability factor, which impresses even the well-traveled yogis in the industry.
The Moodsters kids' mats are made from the same material as Kriya Veda's Premium TPE Eco Mats. The Moodsters is the first of its kind, the award-winning brand, created to help children develop their physical and emotional well-being.
The

Eco Mat

(in Granite and other varieties) is ideal for all types of yoga practice
Parents who have their own yoga practices can model healthy behaviors by including their children. The best way to get started is to find a quiet place, designate a special time, such as mornings or bedtime, and begin with a brief, five-minute meditation. You can increase the time as children become more accustomed to practicing.  Studies show that after sixteen weeks, mindfulness and yoga can become a healthy habit that can last a lifetime.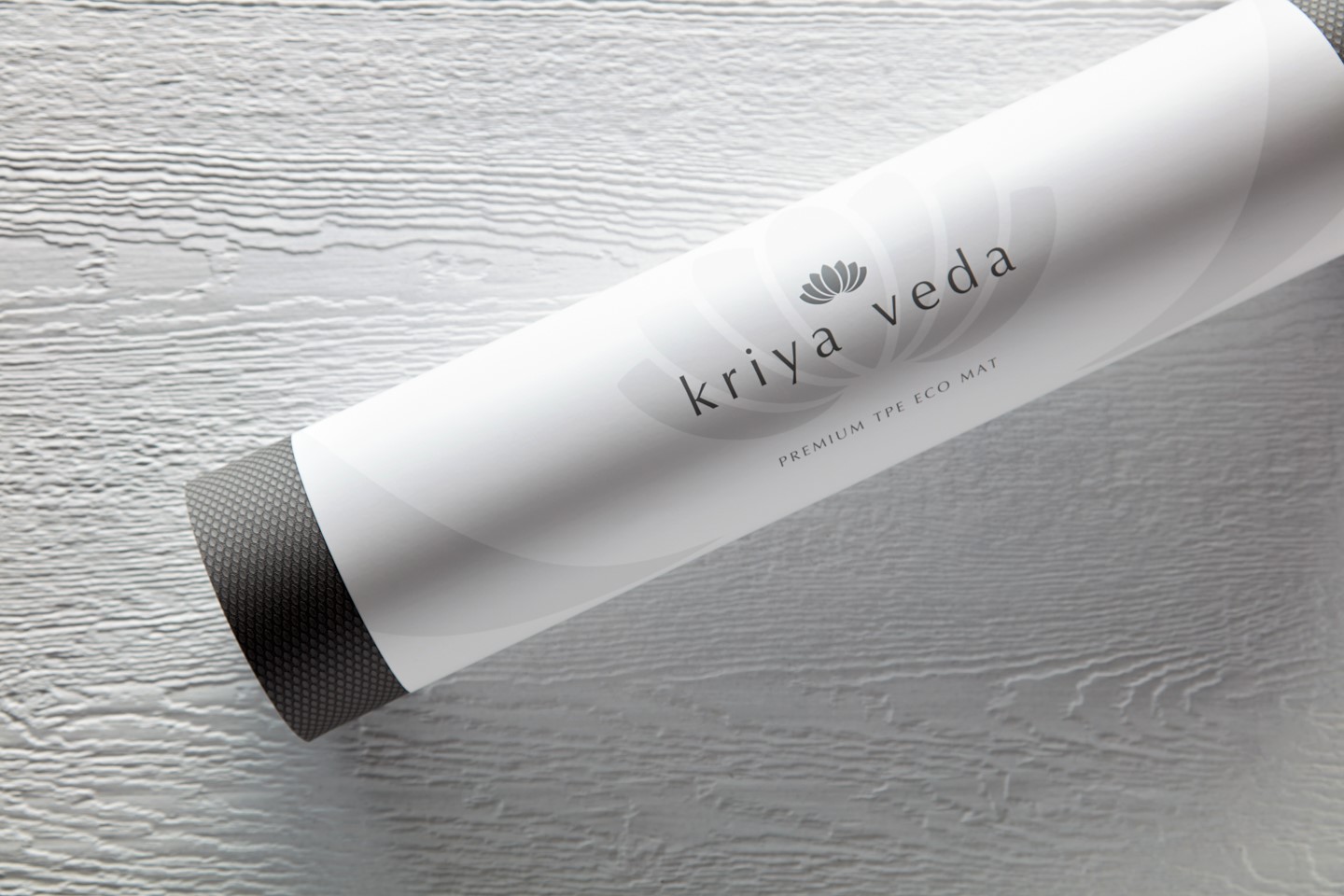 The

Eco Mat

features: ( 

Eco Mat 

)
•    100% TPE material (Thermoplastic Elastomer)
•    Double layer for comfort and joint protection
•    PVC free and non-toxic
•    100%

Latex free

and hypoallergenic for sensitive skin
•    Rubber free
•    Chloride free
•    Biodegradable and recyclable
•    Odorless and allergy free
•    Water resistant for better grip and stability
•    Non-slip and provides excellent support and traction
•    Superior cushioning and texture
•    72" length x 24" width, 5mm thick
•    2lbs weight
The Kids "Moodsters" Mat is available in 5 varieties and includes a proprietary Moodsters instructional yoga poster that can help them on their journey to health and wellness.
As children explore the world outside and begin to understand their feelings inside, The Moodsters yoga initiative, helps kids discover the mind-body connection. Studies have shown that children who practice techniques such as yoga, breathing, movement, and behavioral guidelines, experience less stress, anxiety, and depression. They are better able to concentrate and perform in school. They build stronger immune systems and help them self-regulate. It can help children become more accepting of themselves, as well as help them manage their thoughts feelings and behavior. In fact, families who practice these techniques together are more harmonious, calm, have stronger emotional connections, and attain better physical and psychological well-being.
The Moodster Mats feature: ( 

Moodster Mats 

)
100% TPE material

Double layer

PVC free

Latex-free

Rubber free

Non-toxic

Chloride free

Biodegradable and recyclable

Odorless

Water resistant

Hypoallergenic

Superior cushioning and grip

60" length x 24" width, 5mm thick

1.5lbs weight
The Moodsters mats provide the perfect space for kids to learn about their bodies and healthy habits that can last a lifetime. 
The "Yoga Flow" Duffle ( Duffle  ) is a sleek fabric lined bag that is ideal for the gym, studio or travel.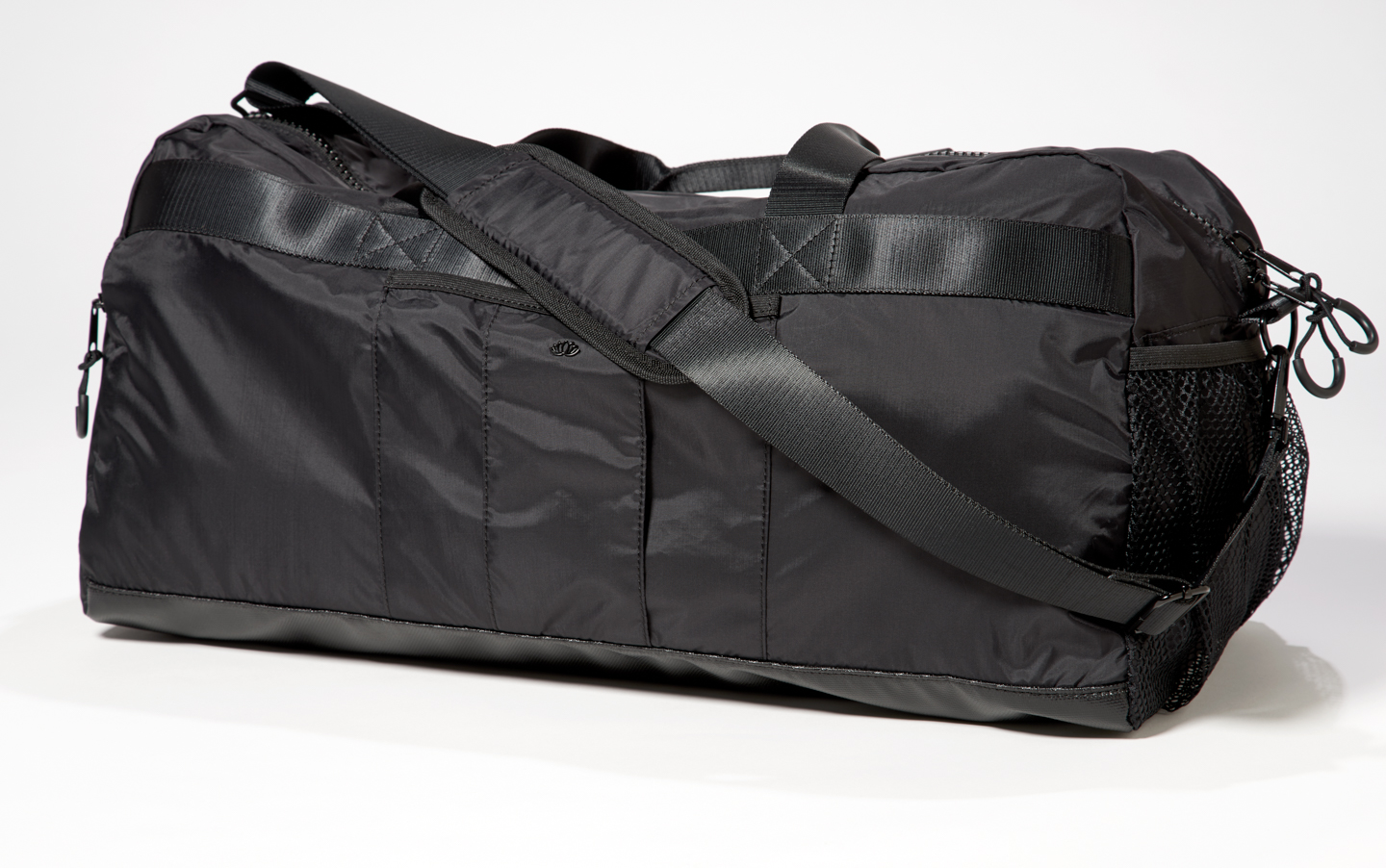 It features:
Dual carrying options, water resistant, roomy and functional
Adjustable and removable padded shoulder strap

The yoga mat can be secured on top of the duffle bag

Large interior mesh pocket to keep wet items separate

Interior strap that secures keys or small accessory bag

Sporty zipper pulls for quick access

Flexible and foldable

Water resistant fabric

21" length x 11.5" width

Nylon fabric
No more bodily exposure to PVC, rubber, latex, lead, harsh chemicals, and dyes. You can feel confident about using products that reduce emissions and natural resources during the production process. Much of Kriya Veda's brand success is from being mindful of everything they do with integrity.
*The information available on ewellnessmag.com, including text, graphics, and other materials are for informational purposes only. Reliance on any information in ewellnessmag.com is at the user's own risk. Sponsored product placement may appear in the article. The visitor of this website acknowledges that the information available on or through ewellnessmag.com is not and is not intended to be a substitute for professional medical advice. Copyright © 2018 Brawo Press, Inc. All rights reserved.
---