Article
7 ways to be safe during a spa procedure
Being healthy is about safety as much as it is about your actual health.  When is the last time you looked at it that way? We often don't consider safety factors when committing to a treatment, perhaps because we trust the professionals at hand. There is nothing wrong with trusting licensed spas, but it is smart to invest time in doing research on the service being considered.  With so many spa treatments available it is tricky to distinguish between "quality" and "healthy quality."  Many of us tend to fall back on price as our best measure of choosing the right facility.  Is this really the best way to distinguish quality? Not really and you know it! We need to look closely at what is being offered regardless of cost so we can weigh the pros and cons. After all, this is our health and safety we are talking about.
 
Spa treatments can offer many benefits, but keep in mind there is a potential risk.  Ask your friends, family and/or work colleagues if they can refer you to a place or a professional, as nothing beats first-hand experience.  
To give you more reassurance on your approach to spa treatments, we reached out to our friends at (PPIB) MediSpa Insurance. Who better to shine a light on this topic than long term providers of insurance for MediSpas.   Here are guidelines to help you stay safe: 
Tips for choosing a spa treatment:
•    Find out more information about the actual treatment - what does it entail? What are its benefits to you, as well as the possible side effects? 
•    Make a list of 3-5 places or professionals that offer the procedure you are interested in, then compare and contrast. 
•    For the moment, excluding price as a mean of choosing which one to go for.  Base your list on the important stuff - your health and safety!
•    Check for reviews on social media and other internet portals.
•    Once you narrow your list to 2-3 places or professionals, arrange a visit so you can get a feel for the place. 
•    If the choice is still between 2-3 places, then consider the price, but keep in mind safety should always be first!
Here are 7 definitive points from our friends at (PPIB) MediSpa Insurance to help you stay safe and avoid or limit the most common risks: 
1.    Cleanliness and maintenance: Become a Spa detective! Look around at the spa for general cleanliness and talk to people who have been there. It's always tricky to rely solely on reviews based on the Internet so keep a broader perspective during your visit. Very often our intuition is something we can use to guide us in the right direction.  Pay attention to your gut and those little warning signs such as discomfort and anxiety.  Feel confident about your choice!
2.    Spa pools and water: Poor water quality can translate into a breeding ground for bacteria. Safety procedures by the pool are essential. Make sure there is a reminder about taking a shower before entering the water of sauna, keeping glass away from the area and that non-slip materials are present. It won't do any good to have a great massage and then end up in the hospital because you fell getting out of the hot tub.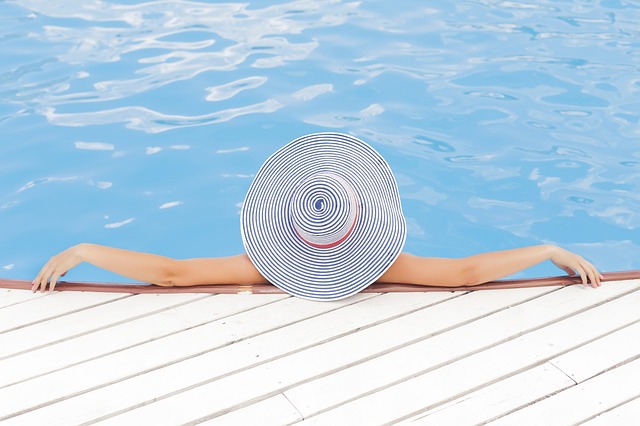 3.    Chronic conditions:  If you're dealing with any illness such as diabetes, this is especially important for you. When having any procedure done, make sure the tools they're using are sterilized between each client. An unsanitary pedicure or a procedure involving sharp tools could lead to viral infections such as warts, bacterial infections from ingrown toenails, or fungal infection of the skin and nails, among other serious health problems.  Typically there will be a visible autoclave (sterilizer) or tools will be in sterile packaging that is opened just for your treatment.
4.    Tanning bed visits: According to the National Cancer Institute, female tanning bed users are 55 % more likely to develop malignant melanoma. Those with light skin and a personal or family history of skin cancer are at an even higher risk. Of course, it's lovely to have an all-round tan but not at the expense of your health. If this procedure is a must for you, make sure the tanning bed is thoroughly cleaned before your session or consider spray tans.  They do not give you an orange hue like they used to.
5.    Saunas: If you don't feel well, it can be tempting to sit in a sauna to loosen your congestion.  Sauna temperatures are high (80C and beyond) and can affect breathing with prolonged exposure.  Be sure to watch your time in the sauna and leave immediately if you start to feel light headed.  Saunas are not advisable for anyone with heart-related conditions or high blood pressure.  If you enjoy this hot experience, be sure to drink plenty of water so that you don't end up dehydrated afterward.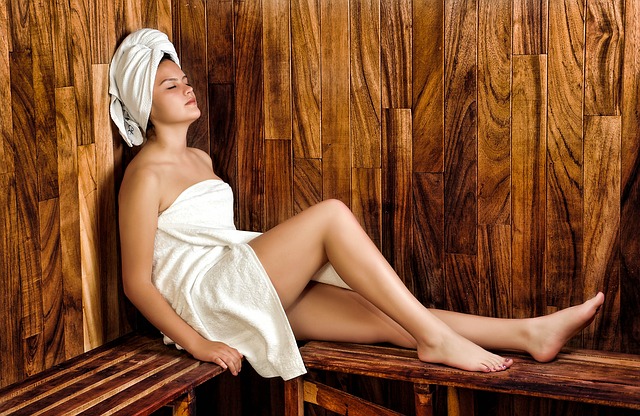 6.    Non-FDA approved beauty treatments: Some treatments are so common and have been done for so long, we don't think twice about them.  Eyelash tinting is a good example.  This is a common service, but the FDA has specifically stated that there are no currently approved dyes for use around the eyes.  California is starting to crack down on this service being offered in salons.  Other states are sure to follow suit shortly.  
7.    An untrained technician: A careless facial, manicure or any other spa treatment performed by an untrained technician can result in serious problems, such as infections and severe skin damage.  Make sure to seek trained and certified professionals! If you feel uncomfortable, simply walk away.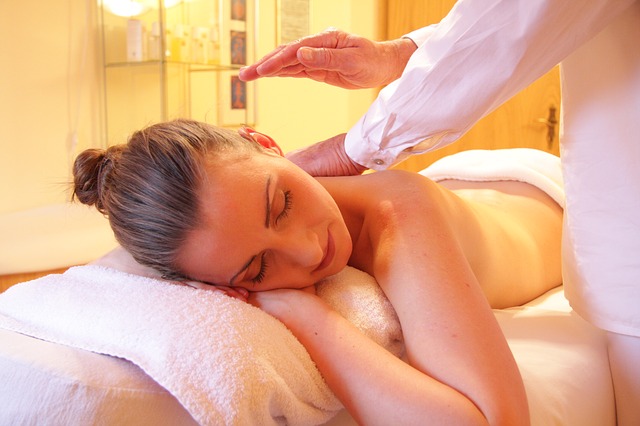 The whole point of a spa treatment is to make you feel better, certainly not worse! 
Trendy and chic spas have been opening up across the country. With more spas and clients comes added risk and liability. The dramatic growth of the medical spa industry has sparked a rise in the number of lawsuits filed in regard to errors and injuries caused during a procedure.  This is why adequate insurance is a must, says Susan Etter, VP of Underwriting at Professional Program Insurance Brokerage (PPIB).  
"The medical spa industry has been enjoying an explosive growth in both popularity and the number of spas now in operation.   Taking into consideration the many services that are provided by injectable, weight loss, wellness, and day spa treatments, PPIB's Spa coverage is very comprehensive.   This is due to PPIB's long history of working with industry professionals to understand the risks associated with the many procedures and development of loss control to help spas successfully handle clients.  We do our best to have insurance products that are competitively priced and meet the needs of the industry," says Etter. For more information regarding spa practices and insurance plans visit www.medispa-ins.com.  
*The information available on ewellnessmag.com, including text, graphics, and other materials are for informational purposes only. Reliance on any information in ewellnessmag.com is at the user's own risk. Sponsored product placement may appear in the article. The visitor of this website acknowledges that the information available on or through ewellnessmag.com is not and is not intended to be a substitute for professional medical advice. Copyright © 2017 Brawo Press, Inc. All rights reserved.
---
Comments / 1
Add comment
ritujain said:

Thu, 06 Jun 2019 11:10:40 +0200

0