Article
3 Ways to Restore Mind, Body, and Spirit
Our health and well-being is the whole package of our inner and outer makeup. When we take care of the inside than the outside is sure to follow. In respect of our great bodies, we can show due love and attention to our mind and spirit too- as human beings we are a wonderful system of interconnectivity. We can take time to get outside and breathe in nature, we can appreciate our alone time as an opportunity to switch off from external noise and touch back to our inner being, and we can utilize all our external resources to look good on the outside too. In the rush of life and daily living, we forget to treat ourselves as the special beings that we are. Here are a few ways to help you restore your mind, body, and spirit!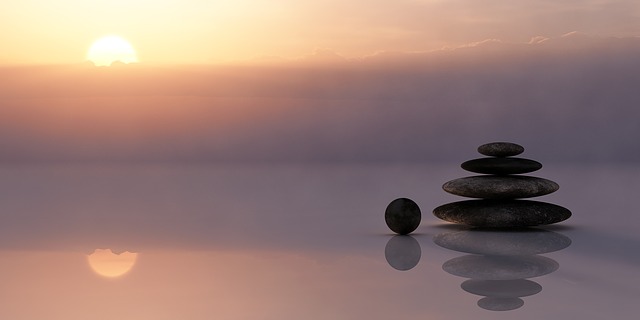 "Put your heart, mind, and soul into even your smallest acts. This is the secret of success"- Swami Sivananda
1.    Mind
Our mental processes often give rise to fear, stress, and internal unrest. When we live with an outside focus everything has the ability to shake us up and cause unrest in our inner world. When we spend time reflecting, questioning, and understanding our thoughts we can give rise to a higher state of thinking. Introspection acts as our mental cleanse or reset. Our thoughts create our corresponding emotions; through a mindful and gentle place of awareness, we can uncover our thoughts and shift away what does not serve our health, vitality and emotional well-being. When we de-clutter our mind we clear our way forward. 
2.    Body 
Our body is an amazing; it has the intrinsic power to regenerate, protect itself, and work hard each day to keep us moving. We take our body for granted through poor eating habits, lack of exercise, and inconsistent sleep patterns- and this only puts extra strain on our bodies. We need to simply love our bodies just a little more. Your body will always give you signs and symptoms when a state of overall imbalance has been reached- but very often we are out of touch with our body so we don't listen! The key thing to keep your body happy is to listen to it. "Work, rest, play" -  it's a good phrase to embed into our minds… we deserve the balance of all three to live as happily and healthily as possible. 
3.    Spirit
Our soul needs care and nourishment too- we often bypass what we need within by spotlighting everything external instead. When we follow our hearts and ease our minds from external stressors it places us at ease and greater inner harmony. Nurturing our inner being encompasses a holistic approach to health. We can take time to do things that we love and enjoy and spend time with people we love; we can feed our soul with beautiful and uplifting music or by reading a great book. We can show gratitude for all the wonder of nature that we are surrounded with, just by stopping for a little while to draw it all in. Take time out when needed and embrace all you are! 
Small things that we do daily toward our overall wellness encompass the bigger picture. We are all a work in progress, improving little by little!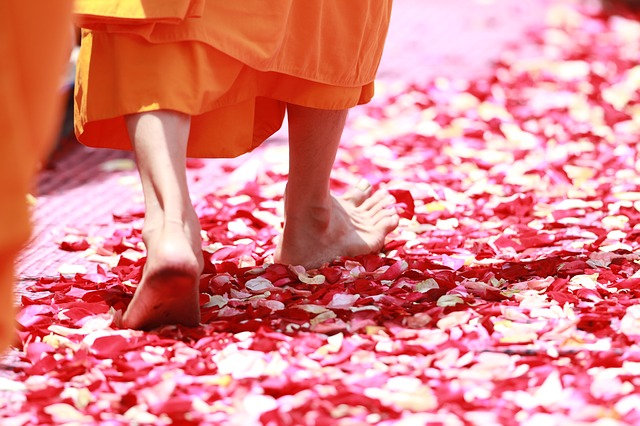 Restorative Botanicals understand how nature can nurture us. It was founded for one primary reason – to improve the human condition, naturally. They provide 100% natural product solutions to support the body's various physiological systems– including premium quality infused oils, highly functional topical creams, balms, as well as specifically formulated pet blend supplements.
Restorative Botanicals CO2 extracted hemp oil supplements contain naturally occurring nutrients from organically grown Certified Colorado Hemp. Their great tasting blends help balance and regulate the body's Endocannabinoid and related and interconnected physiological systems, are an excellent source antioxidants, "Neuro-Protectants", fatty acids and other nutrients; all offering a variety of health-related benefits.
"Our product development philosophy is simple – we start by developing our formulations with highly functional base ingredient blends with pleasant tastes and then infuse organically grown certified Colorado hemp extract to take the product functionality and effectiveness to an entirely new level," said Restorative Botanicals. 
To ensure the highest standards of quality and purity in their FDA-registered production facility, they implement rigorous quality control standards, follow GMP compliant manufacturing practices, and verify results with regular third-party testing.  Simply put, their quality standard compass heading has always been that they only produce and distribute products that they would happily share with their own families and loved ones (and they do regularly!).
Here is some more information on Restorative Botanicals product ingredient list: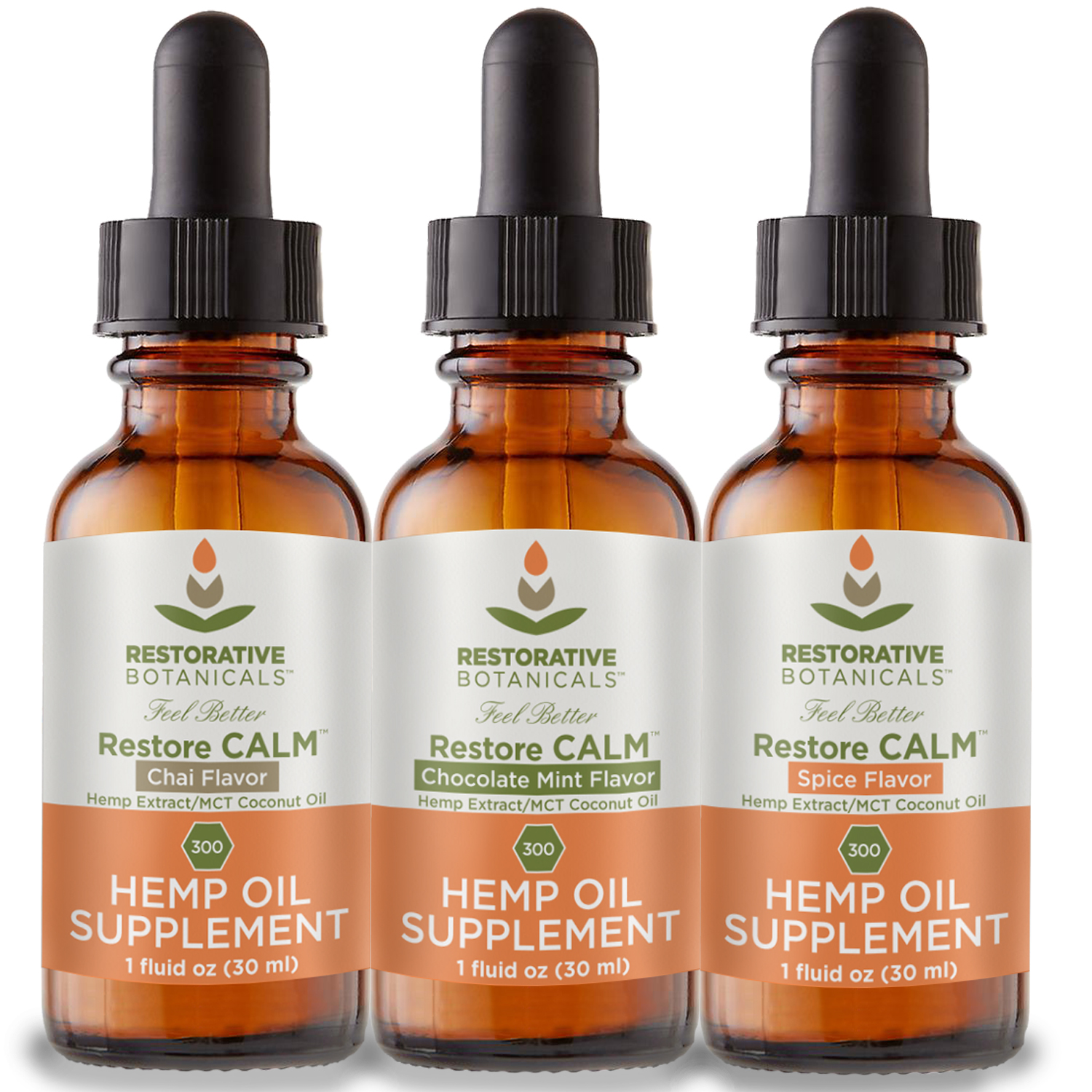 Naturally Extracted Hemp Oil Supplements:
Restorative Botanicals extracted hemp oil supplements contain naturally occurring Phyto-compounds and nutrients from Certified Colorado Hemp. Their great tasting and functional oil infusion blends help balance and regulate the body's interconnected physiological systems resulting in a variety of related benefits.*
 

Organically Grown Certified Colorado Hemp:
Restorative Botanicals

hemp oil is extracted only from organically grown Certified Colorado hemp plants. These crops are naturally farmed without the use of any herbicides or pesticides. In addition, they value third-party laboratory authentication to ensure optimum product quality and purity, each production run of hemp extract is the third party tested to ensure optimum product quality and purity before it is allowed into our finished production process. 
 
Highly Functional Blended Ingredients:
In addition to their high-quality hemp extract, every one of

Restorative Botanicals

products is thoughtfully formulated with additional highly effective oil ingredients. Their premium quality infusion oils (virgin, organic hemp seed, natural black cumin seed, virgin organic olive oil and natural cod liver oil), extracts, and essential oils all combine to produce a variety of unique functional blends.
Non-Psychoactive Hemp Blends:
Known to support pain management; stress, healthy sleep patterns, as well as the body's endocannabinoid, and other physiological systems. Their broad spectrum hemp products offer fast and functional support helping to restore the body's balance and homeostasis.  All of these well-balanced benefits are enjoyed while also allowing improved mental clarity and cognitive function.
Full Spectrum CO2 Extraction Process:
Restorative Botanicals

Hemp extract is produced using a low-temperature CO2 extraction process (free of harmful solvents), to yield a natural hemp oil extract that retains its broad spectrum of beneficial compounds. This clean extraction process fully optimizes the plants naturally occurring terpenes, flavonoids, antioxidants, and multiple phytonutrients.
Restorative Botanicals Product Outline includes the following: 

Infused Oil Blends: A full spectrum hemp extract with added hemp terpenes in organic extra virgin olive oil
•    Supports an overall sense of balance and well-being for the body's critical and interconnected physiological systems
•    Immune and central nervous system support
•    Supports non-drowsy stress relief
Restore Calm™: A full spectrum hemp extract in MCT coconut oil, organic sunflower oil, and natural flavors 
•    Relaxing stress relief
•    Available in Chocolate Mint, Spice, & Chai flavors
•    Promotes healthy sleep patterns
•    Fresh and light flavor profiles
Restorative Botanicals Topical Blends: Provide a warming relief for topical application
Restore Comfort Balm™



•    Full spectrum hemp extract infused into organic hemp seed and extra virgin olive oils, with arnica extract and beeswax
•    Balanced blends of 7 pain-relieving and anti-inflammatory essential oils
•    Fast-acting and long-lasting and deep penetrating salve
•    Free of parabens and phthalates
Restorative Botanicals shows confidence in their products with a 100% Customer Satisfaction Guarantee:
Made in the USA and third-party tested, Restorative Botanicals balanced formulas are mixed with only the highest quality ingredients provided by Mother Nature. Restorative Botanicals will happily refund the full purchase price to anyone not completely satisfied with our products within 30 days of purchase.
*The information available on ewellnessmag.com, including text, graphics, and other materials are for informational purposes only. Reliance on any information in ewellnessmag.com is at the user's own risk. Sponsored product placement may appear in the article. The visitor of this website acknowledges that the information available on or through ewellnessmag.com is not and is not intended to be a substitute for professional medical advice. Copyright © 2017 Brawo Press, Inc. All rights reserved.
---