Article
Rejuvenate Your Youth With The Power Of Herbals!
We can't turn back time on our biological age, yet we can turn back time on our physical health and at any given age! In order to support our fundamental digestion processes, we must be able to absorb nutrients properly and build up our immune system. The process of detoxification acts as an inner cleanse and purification that can rejuvenate us, aiding in the regeneration of cells, organs, and bodily tissues that strengthens and vitalizes our whole being!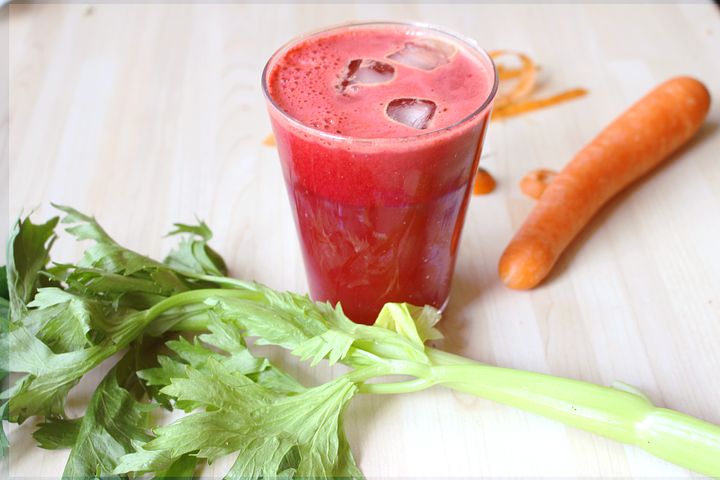 The severity of inadequate digestion: 
Sadly, for the most part, we are a nation of constipation, stagnation, putrefaction, fermentation, and autointoxication. Medical doctors report that less than 50% of Americans have a daily bowel movement. Many doctors believe that there is no major medical concern to skip daily bowel movements. The National Digestive Disease Information Clearinghouse states that three bowel movements a day to three per week are normal. While the FDA reports that the average American male may be carrying an unbelievable 5 to 22 pounds of fecal matter in his colon/rectum on any given day. This gives rise to the issue that the body takes in toxins faster than it can eliminate them. For some, symptoms develop producing diseases such as colon cancer. 
The European Journal of Cancer reported in 2004 that constipation raises your risk of colon cancer. But few people realize that there are two types of constipation. The first type is infrequent elimination or the inability to produce a bowel movement. The other type of constipation, of which most people are unfamiliar, is when the colon wall becomes encrusted with hardened mucus and fecal matter narrowing the aperture of the colon and resulting in pencil-like stools. In order to prevent and reverse disease, we must FIRST detoxify, and of course, we start with the colon.
Modern Manna has made it their mission to impact the nation's health more positively through their focus on detoxification and cleansing which provides the best platform for healing and inner renewal. They offer a range of products, treatments, and therapies to cater to their client's needs. Here we look at Modern Manna and their masterful, passionate approach to healing, health, and wellness. 
About Modern Manna
Since 1979, Modern Manna has educated their clients on a healthy approach to preventing and reversing disease through alternative therapies and a plant-based diet. Modern Manna hosted a syndicated live radio show called Health line, for 15 years, which shared the latest health topics and interviewed alternative doctors, and natural healers on various health topics. The radio show is now a podcast that continues to bring help to those in need. 
Modern Manna hosts a free health and healing event in California that teaches the attendees how to naturally prevent and reverse disease through alternative and dietary therapies. Some of the doctors that have been featured at the event are Dr. Joel Fuhrman, Dr. T. Colin Campbell, Dr. John McDougall, Dr. Neal Barnard and many more.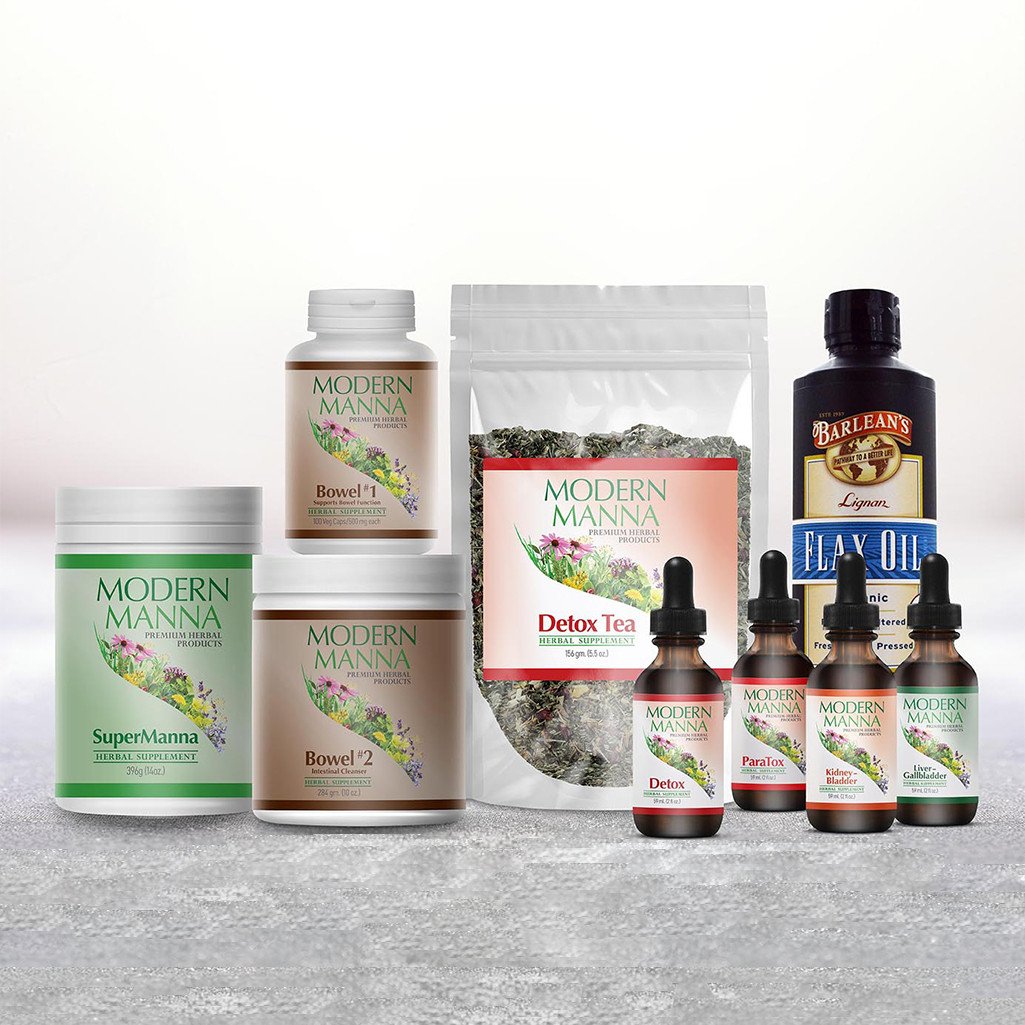 Modern Manna's 10-day mind and body cleanse:
Modern Manna also runs a health retreat called BellaVita Lifestyle center. Guests enjoy a fabulous 10-day therapeutic cleanse and healing program. They are taught how to take charge of their health while simultaneously cleansing the elimination channels of the body. At Modern Manna's unique cleansing and detoxification facility, guests also learn about God's natural laws of health to assist in the prevention and healing of disease. The program assists guests with their physical, mental, and spiritual health. 
Physically, guests cleanse their colon, liver, kidneys, lungs, skin, lymph, and blood with organic and wildcrafted herbs, specially-designed cleansing drinks, and other natural means of detoxification. Guests exercise in the beautiful outdoors, swim in the refreshing pool, and receiving therapeutic massages by our certified massage therapist. 
BellaVita's beautiful country setting is very soothing, healing, and rejuvenating. Guests can unwind and relax in the ozone-generated spa or aromatic cedar sauna or meditate by the beautiful Mokulemne River. Guests can purge their mind of negative attitudes and emotions while walking on the magnificent nature trail. Prayer is emphasized and encouraged because many diseases have their origin in the mind and too often this area is neglected in other healing programs. For instance, anger affects the liver, grief the heart and lungs, feeling of abandonment the small intestines, low self-esteem the spleen and pancreases, and irritates the bladder. These are just a few of the emotions that can negatively impact the body. 
We must remind ourselves that we are a unique system of interconnectivity that requires balance and equilibrium to experience life to its fullest and healthiest capacity. Spiritually, the program will assist the guests in connecting with the Source of all peace, love, and joy and learn that forgiveness is the key to freedom.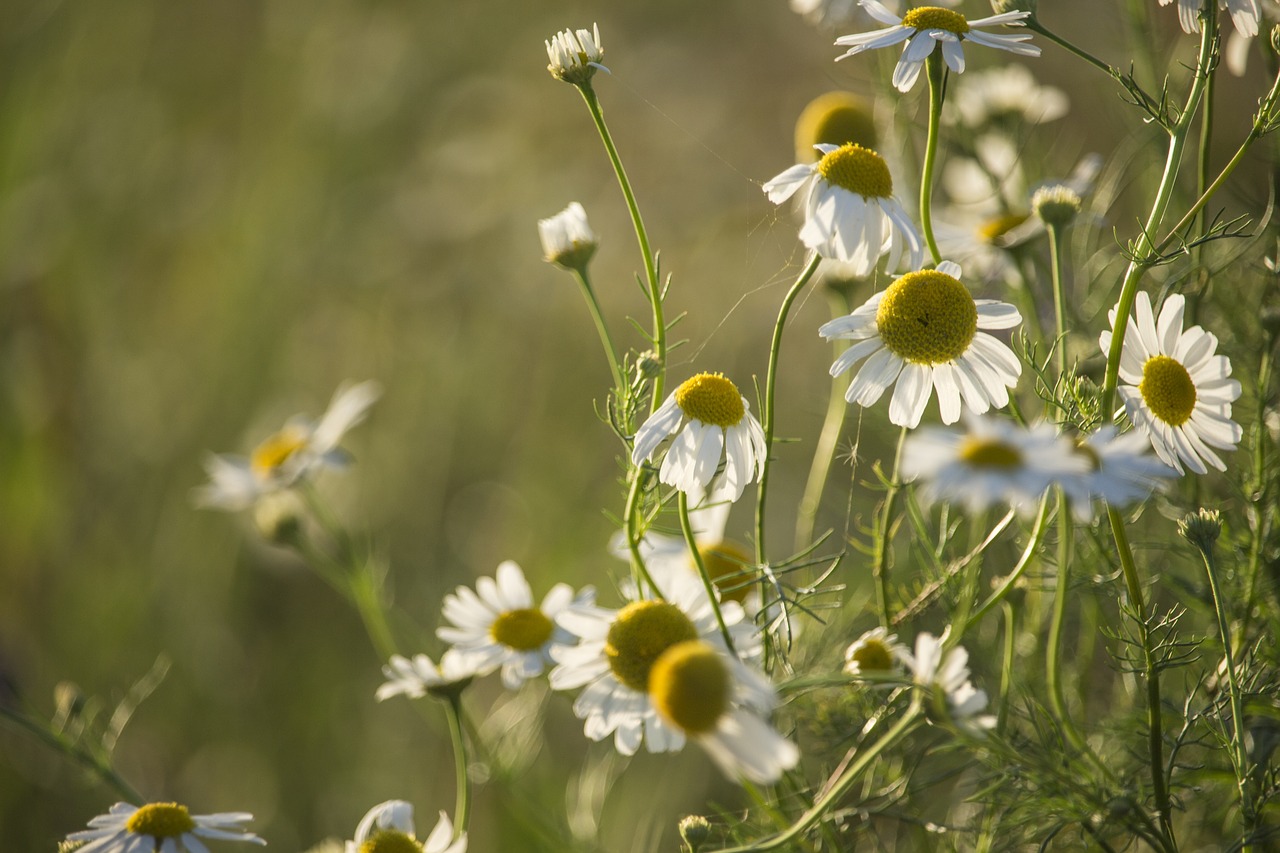 Healing, Cleansing, and Detoxing with Modern Manna Herbals
Through the years of research in cleansing, Modern Manna has developed herbal formulas that naturally detoxify the body from harmful substances. 
Modern Manna Herbals has assisted over a million individuals in regaining health and aiding in their personal healing journey. Modern Manna utilizes a state of the art manufacturing facility in order to produce some of the best herbal formulas on the market. 
Try a 7-Day Bowel Detox/Colon Cleanse:
This is the best colon cleanse available for cleansing the bowel from accumulated toxins and poisons. Thousands of satisfied customers have reported Modern Manna's 7-Day Bowel Detox to be the finest and most thorough cleanse they have ever done. 

Get Your 15% Discount Here!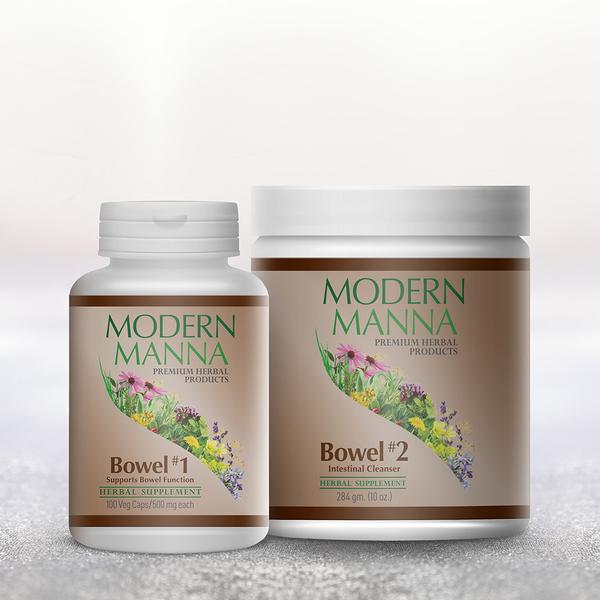 The kit includes: 
1 - Bowel No.1 / 100 capsules

1 - Bowel No.2 / 290 capsules
Modern Manna's 7-Day Bowel Detox is a two-part formula that assists in the elimination of built-up fecal matter while the charcoal adsorbs toxins and encourages proper bowel function. 
Bowel Formula No.1 is used to cleanse and strengthen the entire digestive tract by and the phytochemical anthraquinone which is in many of the herbs and stimulates intestinal movement and strengthens the muscles of the large intestines. Bowel formula No.1 helps to disinfect, soothe, and regenerate the mucous membrane lining of the entire digestive system. It aids in digestion, gas relief, cramping and cleansing the gallbladder and bile ducts, destroying candida

albicans

overgrowth and promotes healthy intestinal flora.

Bowel Formula No.2 is used to cleanse, purify and detoxify the colon, bowels, and intestines. Bowel formula No.2 soothes and strengthens the entire intestinal tract, and is a potent purifier and intestinal vacuum, helping to draw out old fecal matter from the walls of the colon and out from any bowel pockets. Bowel Formula #2 is uniquely formulated to soften old fecal matter for easy elimination. It aids in the removal of poisons, toxins, and heavy metals. It is also used as a remedy for intestinal inflammation such as diverticulitis, colitis or irritable bowel syndrome. This product is also used effectively for diarrhea or food poisoning.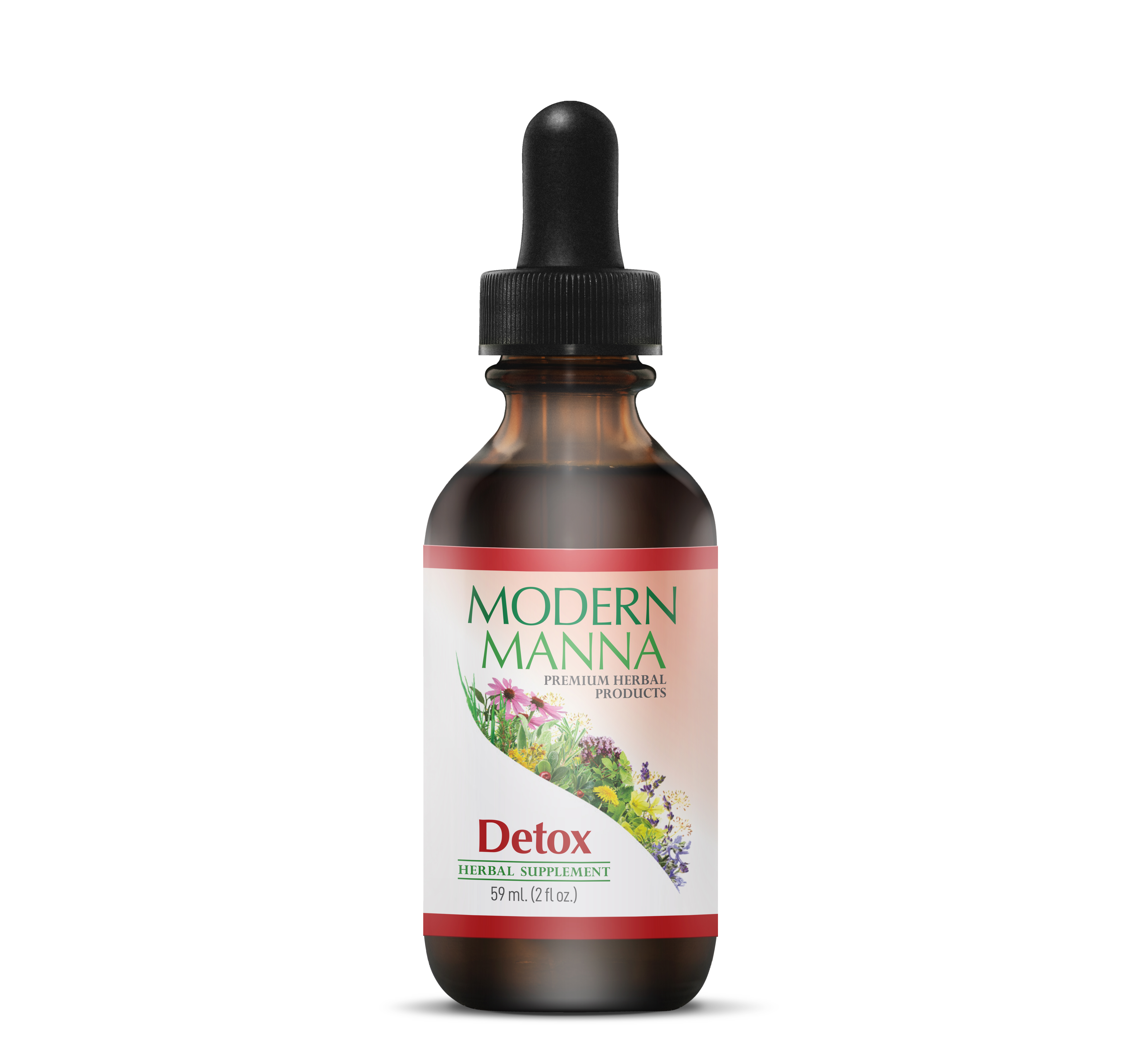 Detox Formula:
For those feeling easily fatigued and worn out, detoxifying the body can be a great way to get back on track. When the body is overloaded, our physiology does not perform to the best of its ability. 
Modern Manna's Detox Formula detoxifies the blood and lymph through promoting a speedy recovery from chronic illness. This powerful formula is similar to the famous Hoxsey formula. 
Size: 2 oz

Ingredients: Wild Indigo root, Burdock root, Oregon Grape root, Yellow Dock root, Chaparral herb, Red Clover blossom, Garlic bulb, Lobelia herb/seed, Cayenne pepper fruit
Modern Manna's Detox Formula cleanses toxins and poisons out of the body's blood and lymphatic system that accumulate in the body while clearing the skin, leaving a beautiful and glowing complexion. For those feeling easily fatigued and worn out, detoxifying the body can be a great way to get back on track. When the body has too many toxins, our organs don't perform to the best of their ability, which makes us slack in performance. 
Modern Manna's approach is to assist our body's natural ability to heal we can all take charge of how we rejuvenate and renew ourselves, and it all begins with how we value our body, mind, and spirit. 
*These statements have not been evaluated or approved by the FDA. The products are not intended to diagnose, treat, cure, or prevent any disease. Consult your healthcare professional first. 
* The information available on ewellnessmag.com, including text, graphics, and other materials are for informational purposes only. Reliance on any information in ewellnessmag.com is at the user's own risk. Sponsored product placement may appear in the article. The visitor of this website acknowledges that the information available on or through ewellnessmag.com is not and is not intended to be a substitute for professional medical advice. Copyright © 2018 Brawo Press, Inc. All rights reserved
---